How to Prep Your Child for Their First Hunt - Part 1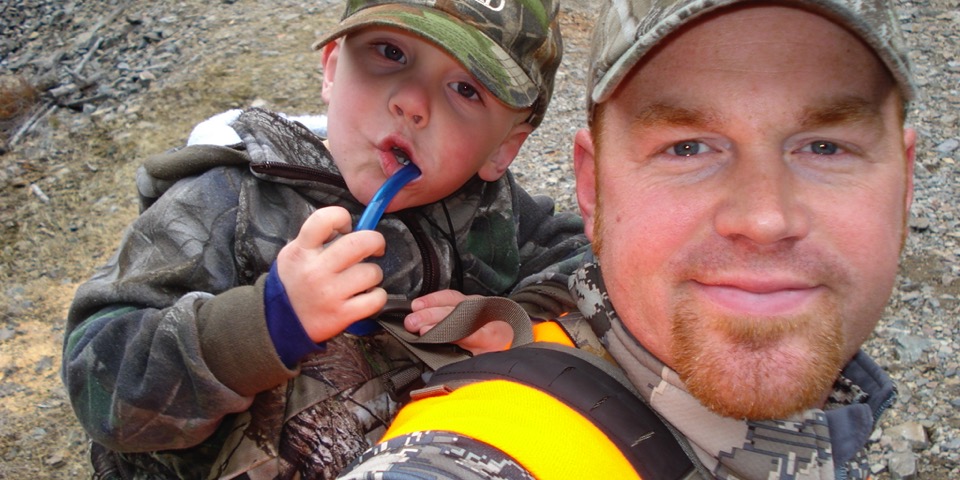 When I think back over my favorite hunts of all time, the ones at the top of my list are the hunts I shared with my kids. These hunts never seemed to involve the biggest of bucks or heavy stringers of ducks. But the memories of hunting with my kids far outweigh any trophy I've yet to put on the wall. But hunting with kids can be tough. Particularly if they are not properly prepared for the hunt. Here's a look at how to prepare your child for their first hunt.
Stoking the Fire
You can begin to prepare your child for their hunt long before the day arrives by stoking the fire of the desire you see within them. They've likely been watching you hunt for years. They see the excitement and passion within you, and they want a piece of it. Sadly, some parents ignore this desire in their children or push it away until they are older.
However, now is the time you can begin to prepare them for their first hunt by encouraging the desire they have to learn about hunting and the outdoors. Let them tag along with you on your hunts or scouting trips. What kid doesn't love a scavenger hunt, right?
Shed hunting is the perfect option to help get them outdoors and stoke excitement for the hunt in their lives. I began packing my kids around with me in the woods when they were 3 years old. I had a large backpack they could stand in and hold onto my neck. Those are moments we still talk about today.
Getting Certified to Hunt
Once you build excitement within your child for the hunt, you can transition to the next step of getting him or her certified by your state wildlife agency to legally hunt. The course is offered at different ages depending on where you live, so be sure to check your local laws for the Hunter Education class.
Not only is this class required by law for your child to hunt, but it is also a life-changing education as they dive into the world of hunting. They'll learn proper gun handling, safety, survival, hunting tactics and methods, and so much more. It's a priceless experience that will pay off for a lifetime.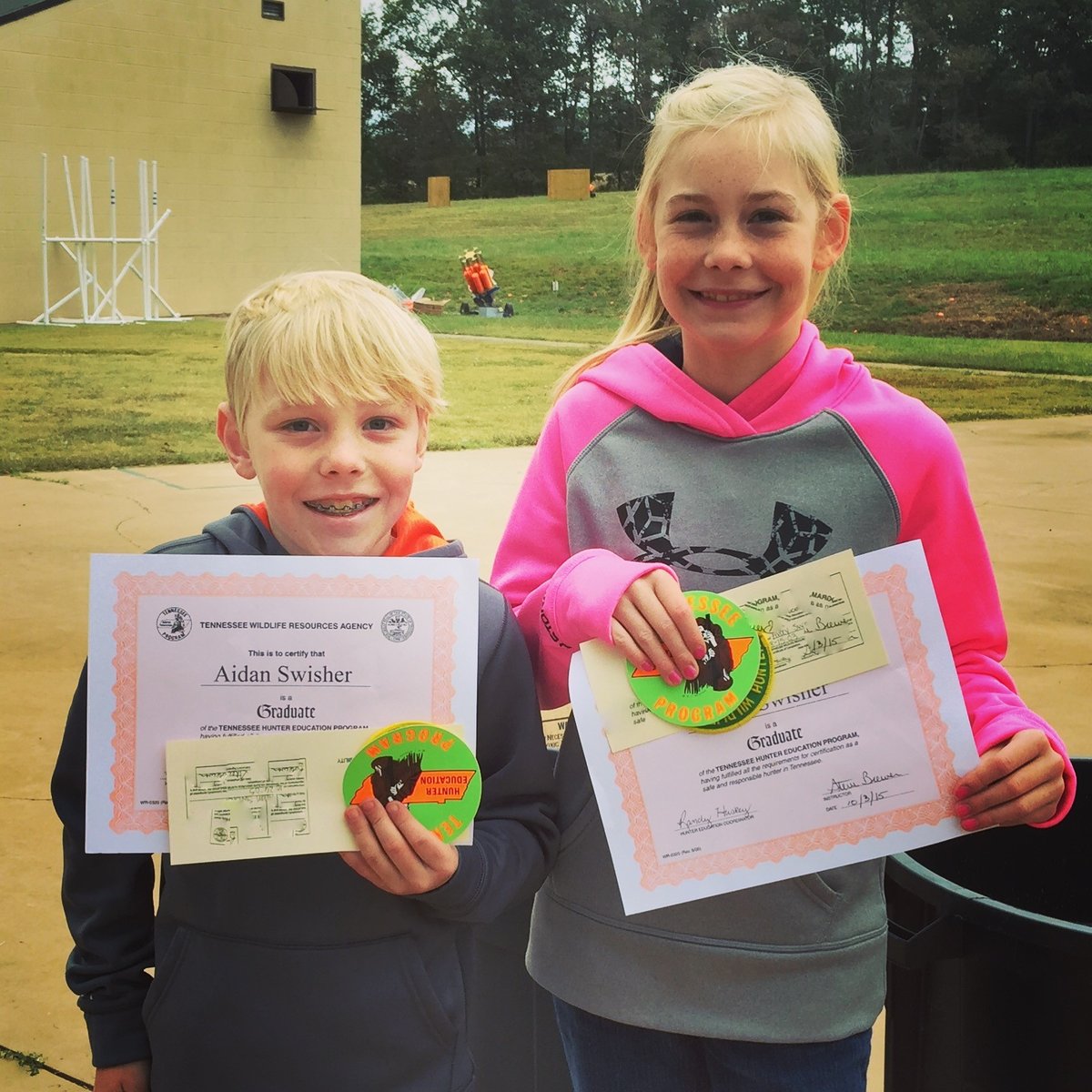 Hunter Education class graduates. I don't know who was more excited, me or the kids.
Finding the Mark
Long before my kids stepped up to the gun, I wanted them to know where they needed to place their shot when hunting for a variety of games. I simply use wildlife photos from hunting magazines or calendars I have around the house to quiz them on where they need to aim at deer, turkey, hogs, or any other animal we come across in the magazine.
It's a fun and simple way to get them pointed in the right direction when it comes to shot placement. They love the challenge of picking out the right spot as they flip through the pages. It's a fun and educational practice that will help them prepare.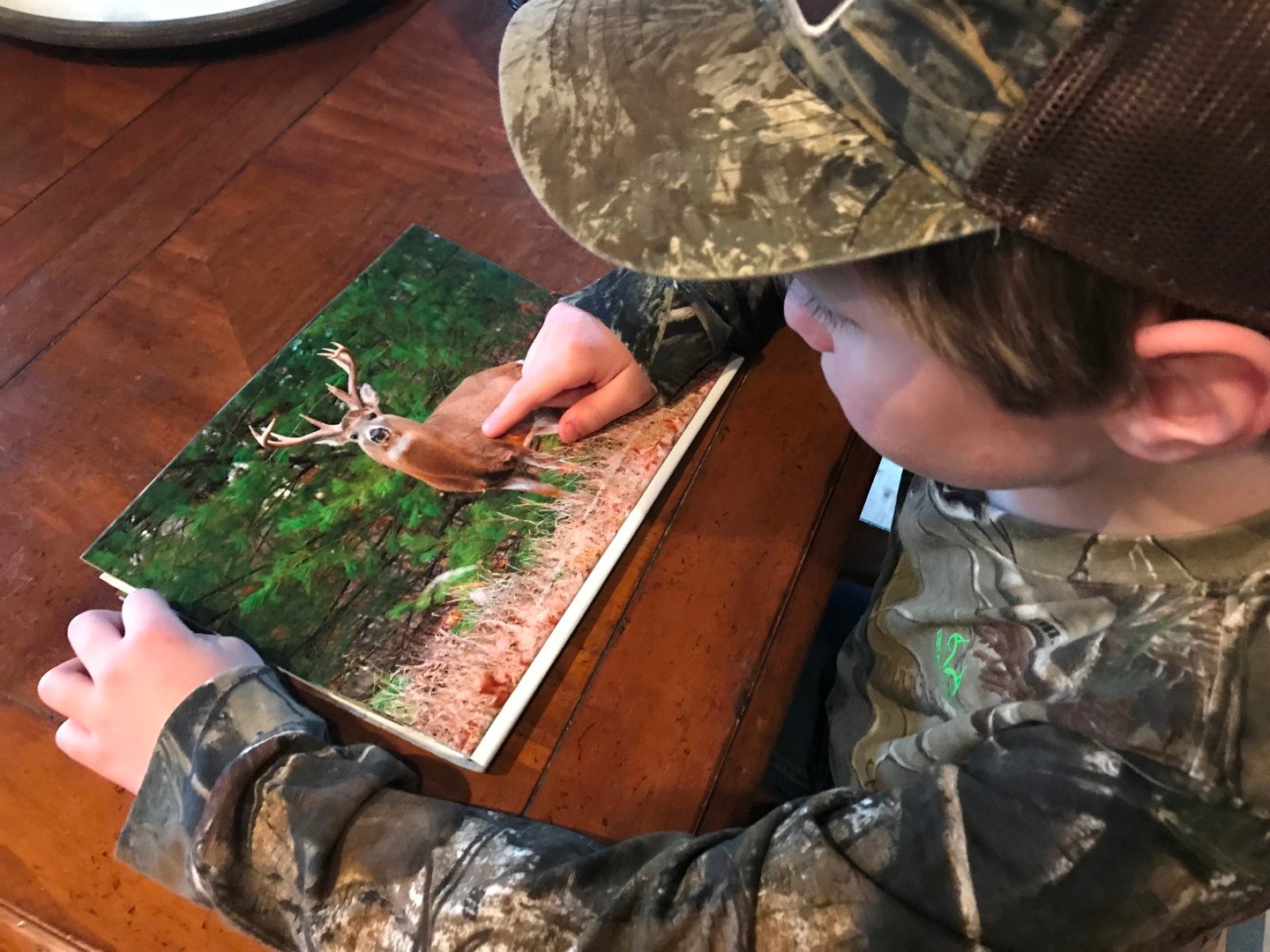 Use wildlife photos to help your child identify where to aim as they prepare for their first hunt.
Selecting the Firearm
Consider what kind of terrain you'll be hunting, typical shot distance, size of your child, and obviously, what species you'll be hunting.
Your child may have some idea of what firearm they want to hunt with for their first hunt, but they'll likely need some coaching at this point. I remember going to the woods with a single-shot .12 gauge loaded with slugs for some of my first few hunts. Fortunately, the shot opportunity never came while I carried that old gun.
I couldn't hit the broadside of a barn with that gun, and it would stomp me to the point of bruising every time. There were better options out there, I just didn't have access to them. Today, ample options are available with guns designed specifically for young hunters.
A popular option that seems to be all the latest rage among hunters these days is the 6.5 Creedmoor. It works equally well for hogs, deer, predators, and more.

Young turkey hunters can't go wrong with Mossberg's 500 Tactical Turkey gun in .20 gauge. The gun features an adjustable stock and 20" barrel for easy handling. It's a great gun for young hunters wanting to chase longbeards this spring.

Handling the Gun
Your child will learn safe gun handling while in their Hunter Education class, but what they won't get is a lot of time spent looking down the barrel of a gun. Sure, they'll have to shoot a few rounds after their class to be certified, but this awkward and uncomfortable shooting experience will likely be a blur. They need more. Much more. Give your child plenty of time looking down the barrel of a shotgun. Let them practice putting the bead on a variety of targets. Draw up a turkey head, and let them practice aiming at it. Have them practice the paces of an actual hunting situation. Let them sit on the ground against a tree. Have them slide the gun from their lap up their knee and aim just like they would in an actual turkey hunting situation.
PRO TIP: Spend plenty of time with your child before the hunt to make sure they are comfortable with the scope and sights. This will help prepare them for when the moment of truth arrives.
A child's inability to find the crosshairs in a scope can be one of the most frustrating moments you'll ever encounter in the woods. It'll drive you crazy, and it'll be a heartbreaker for them. Make sure they have spent ample time looking through the scope. Make sure they know how to maneuver their head to find the crosshairs and avoid seeing nothing but black. Don't wait until you have a deer standing in front of your child to give them lessons on how to properly use a scope. At that point, it should be second nature to them.
About the Author