How to Prep Your Child for Their First Hunt - Part 2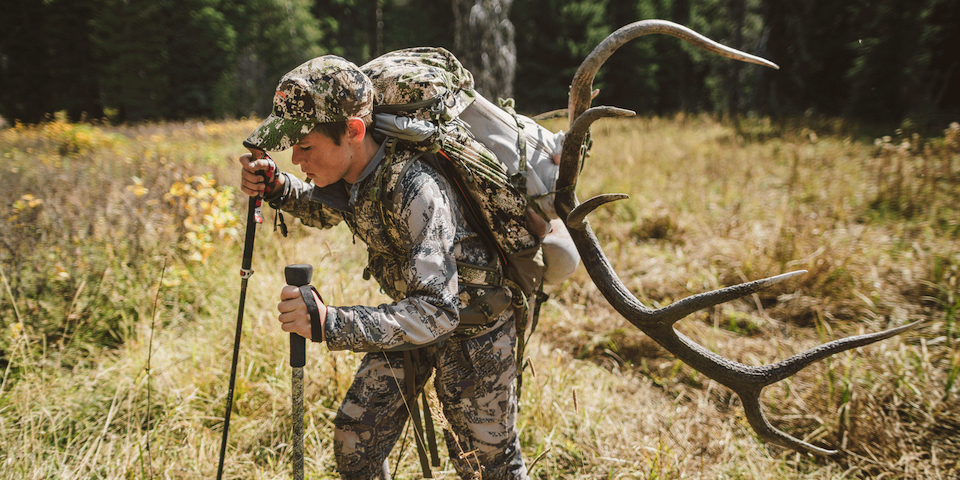 Heading to the woods with your son or daughter for their first hunt without proper preparation can be a disaster... We want to make memories with our kids, but we want them to be good memories. Not memories that'll keep them from ever wanting to hit the woods again.
In How to Prepare Your Child for Their First Hunt - Part 1, we looked at the need to stoke the desire for the outdoors early in your child, getting them certified to hunt, help them find the mark, and selecting the right firearm.
In part 2, we'll dig deeper with a look at the importance of proper clothing, guns, and gear to make them more successful on their first hunt.
Camo for Kids
When I first started hunting, the options were slim to none when it came to apparel designed specifically for kids. The night before my first deer hunt in 1988 my parents and I hit every store in town trying to find some insulated camo in my size. We finally stumbled across a pair of brown camo coveralls that were fairly close to my size. We snatched them up, as well as a pair of brown, uninsulated, rubber boots. The boots weren't built for hunting.
My feet froze that first morning in the woods. Fortunately a deer stepped out early, before the sun was even up good, and I made the shot. I was relieved to get down and move around to warm my feet back up.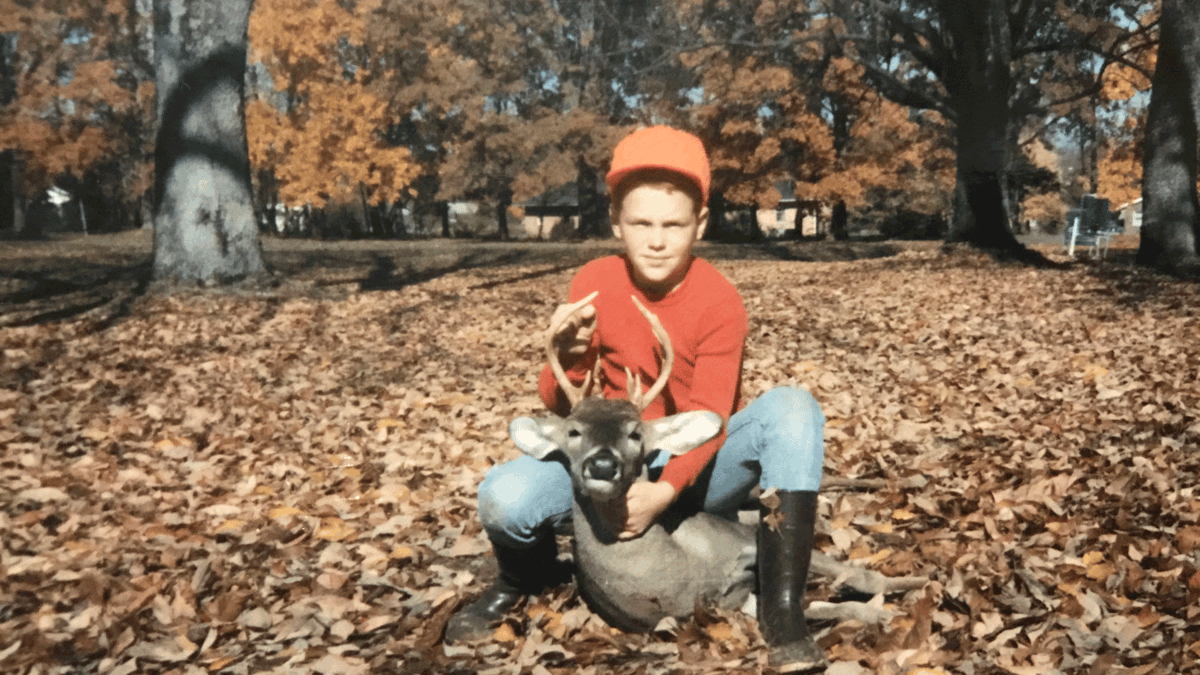 There wasn't much in the way of hunting gear for kids when I killed my first deer back in '88.
Things have changed dramatically over the last couple of decades and there are now plenty of great options for kids when it comes to clothing and boots for their first hunt. The key is to have the clothing that fits them properly.
Oversized gloves tend to be a deal-breaker when it comes time to make the shot. Make sure they have gloves that fit and that they're able to function when handling the basic tasks on the hunt, such as climbing in and out of treestands, using binoculars, flipping the safety off, and getting their finger on the trigger.
Sadly, many parents head to the woods with their kids dressed in hunting clothes that fail to keep them warm. It's crazy that we'll spend a small fortune on insulated gear and the best garments for ourselves, yet send our kids out in old-school camo without a stitch of insulation. The result? They're ready to head to the house pretty quick. Make sure they have hunting apparel that fits properly and functions in whatever weather you're hunting, be it the heat, rain, or cold. Sitka Gear and NOMAD are several companies that make some really great garments and gear for young hunters.
Tools That Tip the Odds in Their Favor
Everything tends to change when you start hunting with your kids. The hunting gear that you've learned to live without once again begins to creep back into your tool bag. There are tools that will help your child achieve success. Be sure to key in on these items. One, in particular, that's worth its weight in gold when it comes to hunting with kids is a tripod-style gun rest. Regardless of whether they're hunting with a gun or crossbow, shooting sticks will help them be steady when the shot opportunity arrives.
The Caldwell Field Pod is one of my favorites. It is the perfect solution to a solid foundation for your child's gun. The tripod completely contains the firearm, so kids don't have to struggle with holding up the weight of the gun. The child simply stands up to the gun, looks down the barrel, or through the scope, and pulls the trigger. It's a must-have item when it comes to hunting with young kids.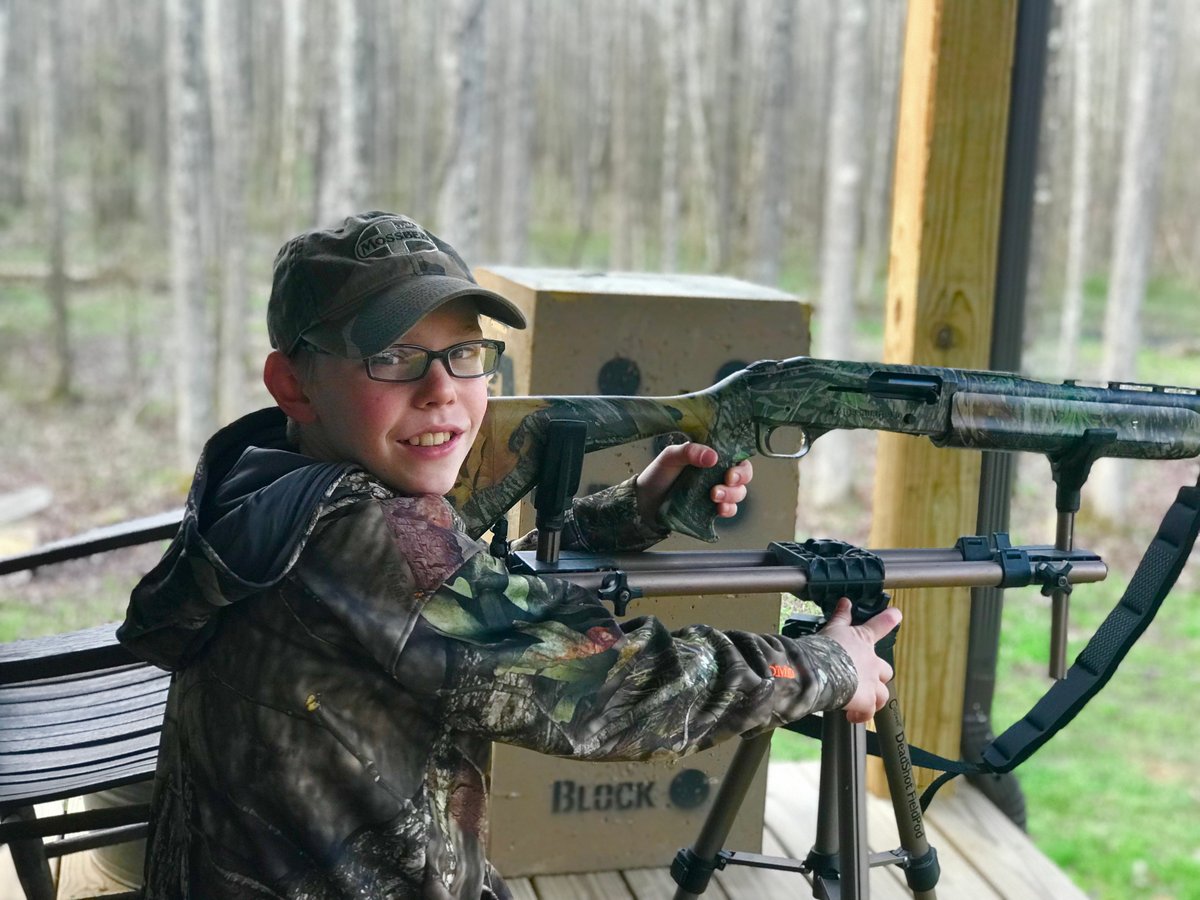 A solid tripod makes life much easier on the range and in the woods for younger shooters.
When the temperatures begin to drop, there's no shame in using a heater to keep your child comfortable while in the treestand or ground blind. Staying warm is one of the biggest struggles when it comes to keeping your child in the game. Be sure to have a small, portable heater with you on these hunts to keep them cozy.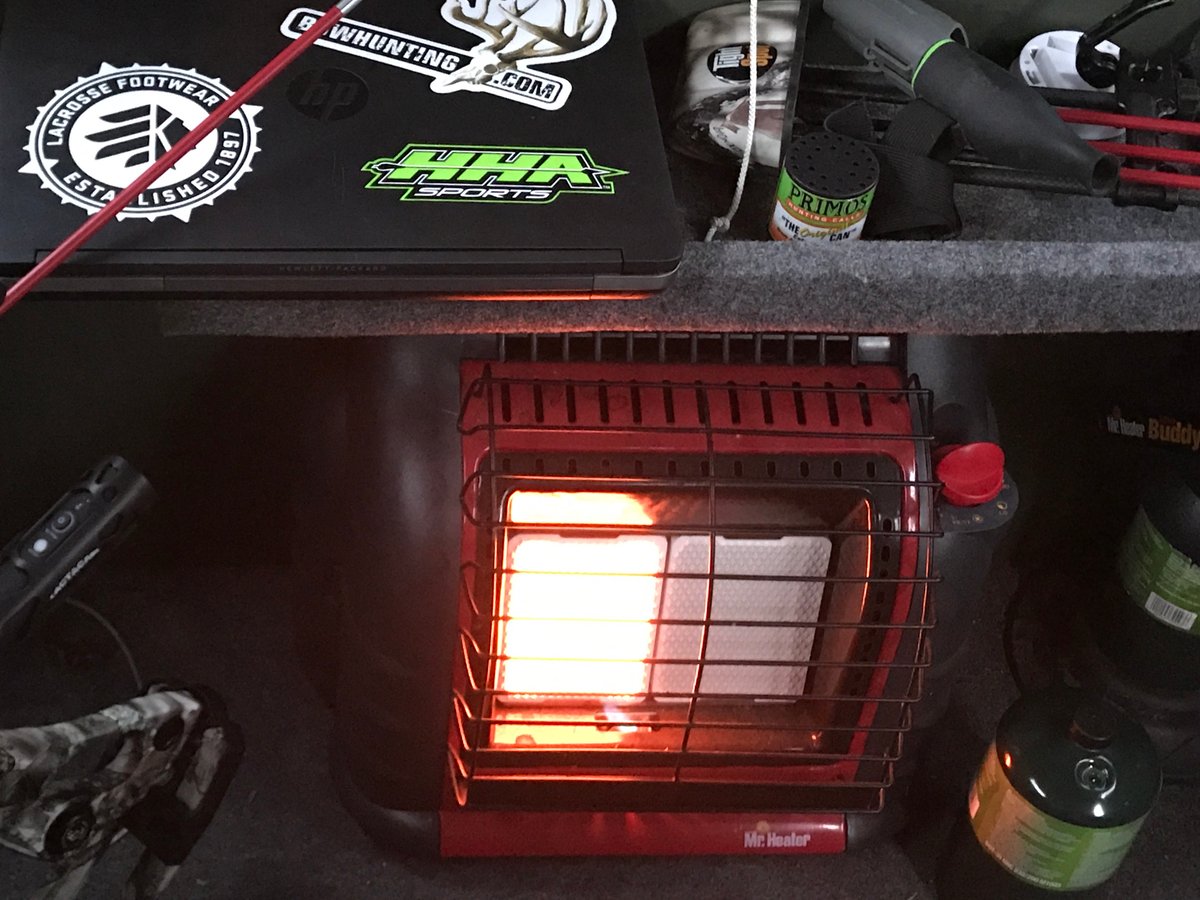 Keep your child in the game with the aid of a heater in the ground blind or treestand.
When hunting in warmer weather, mosquitoes can be the biggest threat to a youngster's hunting success. Few things are as miserable as being attacked by these pesky buggers. Be sure to be prepared here. There are a number of hunter-friendly bug sprays on the market, but few things can rival the addition of the Thermacell unit in your ground blind or treestand when it comes to fending off mosquitoes. Don't leave home without it when the weather is warm.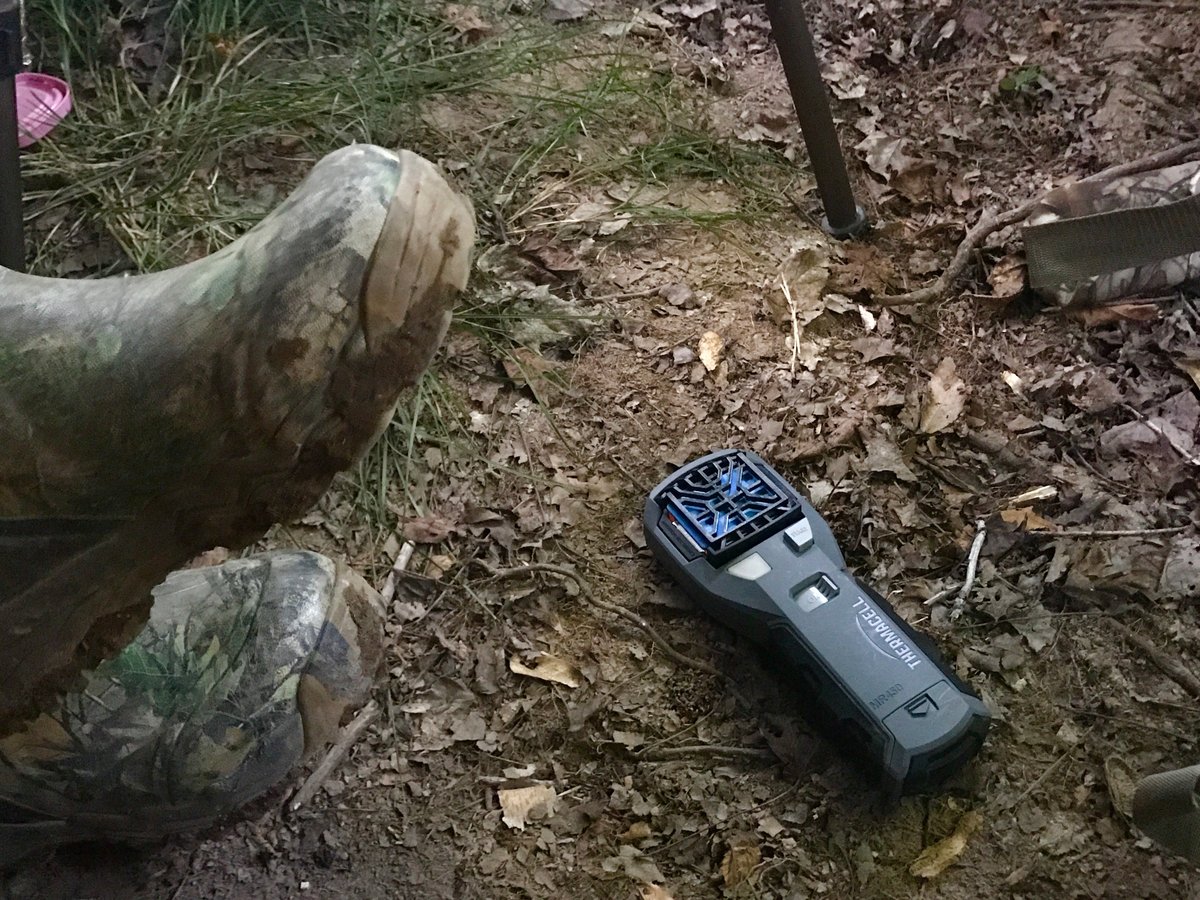 Don't let mosquitoes ruin your hunt. Be prepared for battle.
Young Guns
Many parents and mentors are guilty of putting too much gun in a child's hands on their first time out. The result is often a struggle. Kids will struggle to carry a man-sized gun. They'll struggle to get dialed in and they'll most likely struggle with the recoil. Eliminate these issues ahead of time by putting the proper sized gun in their hands from the start.

Mossberg makes a number of youth model guns for small game, turkey, ducks, and deer. So no matter what critter your child pursues, there is a gun that will fit them perfectly. We love the 510 Super Mini Bantam and the 500 Bantam for small game, waterfowl and turkey hunting. And the Patriot Youth Super Bantam in .243 or 6.5 Creedmoor are both great guns for hunting big game. These rifles are available in a scoped combo, featuring a 3-9x40 scope.
The Mossberg Patriot Youth Super Bantam in .243 or 6.5 Creedmoor are both great options for young shooters.


Mossberg Patriot Youth Super Bantam Scoped Combo (SKU #28027)
Conclusion
Take the time to ensure your child is properly prepared for their first hunt this season. A positive experience is what will keep them going back time after time. If they are having fun, they'll want to keep going back. Make the memories of their first hunt all the better with the right gear to help them find success in their journey to become a hunter.
About the Author