The Fastest Way to Ruin a Kid's Love for Hunting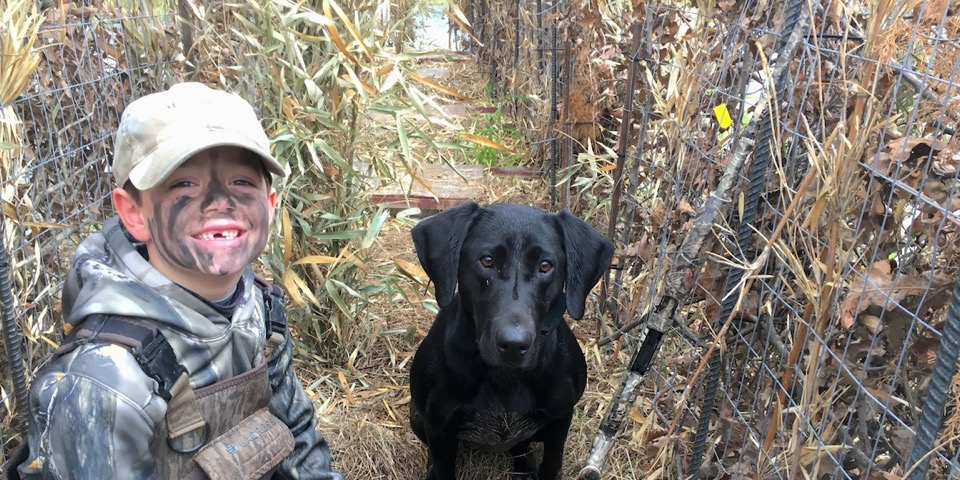 It's time for the youth hunt. Then again, maybe your work schedule this year didn't allow for youth deer season, or that annual dove hunt, and maybe this is the first youth hunt you've been able to get on this season.
You set aside all this time. The time you don't have to lose, but you do it because you want to. Even still, let's face it. You're tired. You work a lot, and you do wish you had more time to hunt with your son or daughter.
So it's finally here. You're going to hit the woods this weekend.
Then you get the question that sends pain into your marrow.
You try not to show it, but you cannot believe they just said what they just said.
It happened To me recently.
It wasn't the first time I'd heard these words. No, I hear them often when I take Tucker hunting.
The dreaded words that frustrate you ... "Dad I'm ready to go."
A few days ago we were on a youth waterfowl hunt with our epic duck dog Stella. My oldest son couldn't come along, so it was just me and The Tuck.
I got up at 3 am sharp to put all the gear in the truck, load the Honda SXS, and then get him up and ready.
It was a ton of effort, only to have him say, "Dad let's call it a day."
I looked at my watch and it was 7:27. Exactly 87 minutes after legal shooting light began!
I took this picture ... so that I could remember it!
For the record, he's not wearing eye and ear protection.
Know why? The hunt was over! The gun was unloaded and we were already packing up.
You can see that Stella is confused, too. She can't believe it either. She's got what we call in our family "the Stella stare" - it's a blank form of sheer confusion that sweeps over her face.
He'd already missed two mondo green heads that landed in the decoys. And he'd come close as well to dropping a few teals. For an early-season duck hunt, we were in a decent amount of action.
Even still, his little mind had moved on to other things. Specifically, breakfast.
He said, "Dad, let's go get some of those biscuits at Little's Store."
See, it's not that you don't want to leave. No, it's that you've only been there 87 minutes.
You did all this prep work. You set aside all this mental space. You ran by the outdoors store to get that hoodie because your kid had outgrown the one you bought last year. You also grabbed some new shells. You double-checked with the landowner and got the all-clear to come on and hunt.
And what they don't see is that you were up late arranging gear. And you're up early because you're having to get two hunters ready instead of just one.
All of that work. All of that effort.
And in just over sixty minutes they are ready to call it a day.
I've put together many videos and articles for Mossberg on youth hunting and youth shooting sports. However, I can tell you that I'm still just as vulnerable as you are to frustration when it comes to taking my sons' hunting. In short, it's a ton of work.
You'd take nothing for it, but you don't want to leave after just one hour.
It seems that my son Tucker, however, never wants to stay long. He is forever super excited to go hunting, but he is just as excited about doing something else later in the day.
Which means I've had to bend to that reality.
The Fastest Way To Ruin It
The fastest way to ruin a kid's love for hunting: force him to hunt like an adult.
Force them to stick it out on a deer stand when they are freezing. Get mad at them when they can't sit still. When they want to throw a rock in a creek, tell them to be quiet.
See, I've encountered all those emotions. I'm not immune to it my friend.
Here's a simple mantra I use to help me win in those moments and I say this to myself before I get out of the truck on every single hunt: this is about him not me.
So, if he wants to shoot his shotgun at a crow on a turkey hunt, my answer is "sure buddy" even though I know it's going to blow the hunt wide open most likely.
I cannot tell you how many times that little mantra has saved my emotional self.
Saying it helps remind me that my attitude on this hunt is a reflection of what will be his attitude toward hunting 20 years from now.
Keep that in mind every time you take your son or daughter hunting. I'm telling you, it's helped me so many times to keep things in perspective.
And if you want to go deeper, here's a link to some great articles and videos we've put together on how to get your kids involved in hunting and shooting sports.
About the Author