Best Shotguns For Close Encounter Coyotes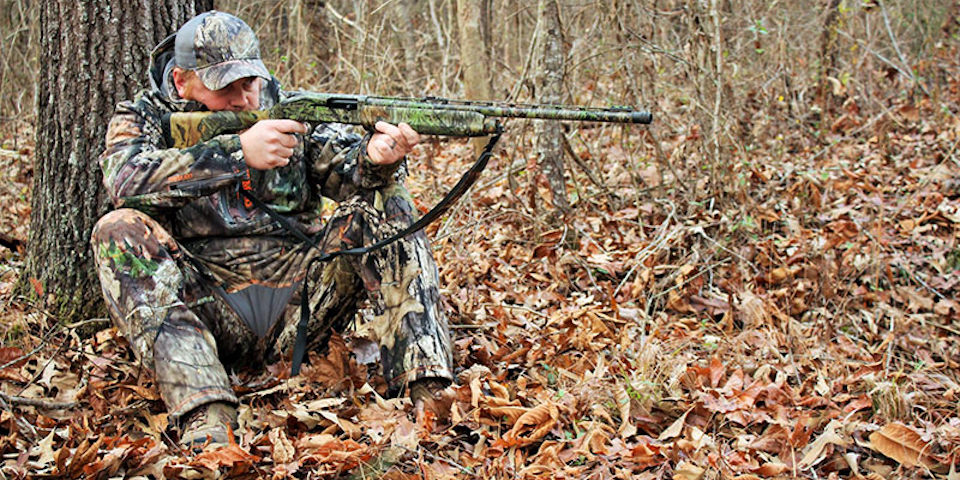 When you call predators in close, you better have a gun that can handle the action. On one hunt, we were nearing the 5-minute mark in our calling stand when doubt started to creep in as to whether or not we'd have a coyote respond to our calls. It was a late summer set up in a pasture with plenty of surrounding cover. The rolling terrain in the pasture would make for a close encounter with a coyote if he did come our way. But I was having my doubts... And then it happened.
I heard an excited whisper from my buddy as he did his best to let me know a coyote was coming fast. We simultaneously shuffled the camera and the gun to the right to line up on the coyote that was quickly slipping through the broom sage on the low end of the pasture just 75 yards away. The coyote was charging hard, right at us, until he saw the decoy. At 25 yards out, he cut toward the decoy and charged in for the kill. That coyote died less than 10 yards from the end of our gun barrel. It was the kind of shot that only a shotgun could handle, and that's exactly why a shotgun was the firearm of choice on that particular day.
Now is the time when young and restless coyotes will be on the prowl, learning to kill their critters for supper. They've yet to experience an encounter with a hunter, so they tend to act like teenagers – young and naïve. They come to the call fast and furious, offering some of the most exciting action of the season. Shots will typically be very close. And shots at under 10 yards, like the one mentioned above, are not uncommon. But will you have the gun to handle coyotes at such close encounters? This game was made for shotguns.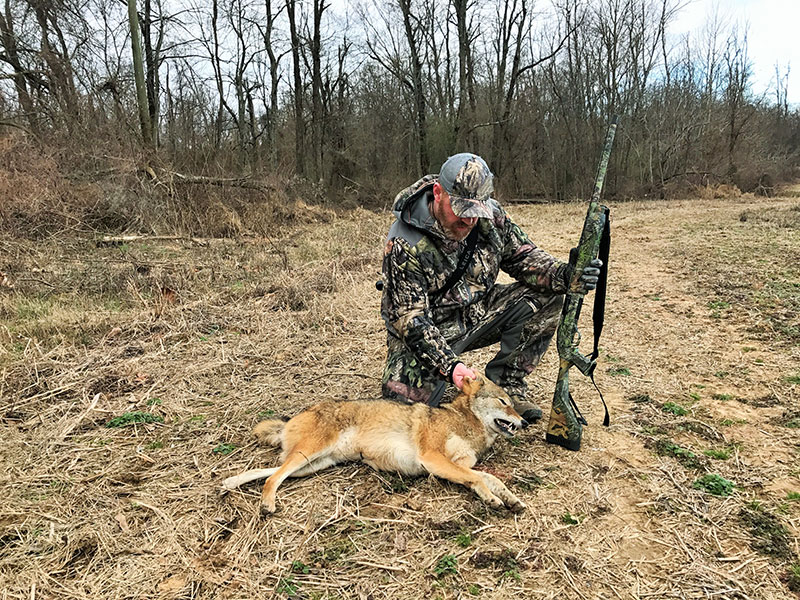 Coyotes at close range are no match for Mossberg's extensive shotgun lineup.
Here's a look at some of the best shotguns you'll ever find for close encounters with coyotes.
Mossberg 535 ATS Tactical

I love this little gun for all-day run-n-gun maneuvers with wild turkeys. And it serves the predator hunter equally well. Its compact design makes it perfect for swinging on hard-charging coyotes at close range. It's a lighter-weight gun without capacity reduction. The gun is available in a variety of finishes and patterns to meet whatever needs your hunt demands. Other features include dual extractors, positive steel-to-steel lockup, twin action bars, and an anti-jam elevator for smooth operation. The gun's patented LPA Adjustable Trigger has a skeletonized blade, is creep-free, and is user-adjustable from 3 to 7 pounds.
It has a 6-shot capacity and is chambered for 3.5 inches, making it the perfect option for unloading on coyotes up close, as well as longer shots when shooting doubles and triples. It has a 20-inch vent rib barrel and an adjustable fiber optic sight. The gun weighs just 7 pounds.
Mossberg 500 Turkey

If you're looking for a lighter option than the 12 gauge, the Mossberg 500 offers a slick little gun in 20 gauge. It's the perfect option for when less is more. It's also perfectly suited for younger shooters that want to try their hand at predator hunting and can take advantage of the adjustability this gun provides.
The 20-gauge features a 6 shot capacity and is chambered to 3 inches. It has a 20-inch vent rib barrel and adjustable fiber optic sight. Like the 535, this gun features an adjustable stock delivering the perfect rig for big and small shooters alike. It's decked out in Mossy Oak Obsession camo, weighs 7.25 pounds, and stands at 36.5-inches.
Mossberg 935 Magnum Pistol Grip

If you're looking for the simplicity and smooth shooting performance of a semi-automatic shotgun, Mossberg has you covered there too. And when it comes to predator hunting, the 935 Magnum with pistol grip is a solid performer for the ultimate in fast target acquisition and rifle-like handling in a close-encounter shotgun. I've slung this gun over my shoulder on more hunts than I can count over the last year, and it quickly became one of my favorites.
All smoothbore 935 models in the Mossberg lineup are overbored to 10 gauge dimensions, which reduces pellet deformation for exceptionally uniform, dense patterns. Other features of this gun include: dual gas vent system, quick-empty magazine release button, stock drop spacer system, and drilled and tapped receiver. The gun measures 42 inches, with a 22-inch barrel, and weighs in at 7.5 pounds.
Mossberg 500 ATI Tactical

If looks could kill, the 500 ATI Tactical would be as deadly as they come. It's honestly one of the slickest looking tactical shotguns ever created. The gun is the perfect balance of time-tested Mossberg 500 reliability and the functionality of ATI components. You'll find everything you love about the 500, and then some. Features such as ambidextrous safety, dual extractors, positive steel-to-steel lockup, twin action bars, and a smooth operating anti-jam elevator come standard. These standards that you know and love outfitted with exceptional ATI components make this the perfect combination with beefy features such as its unique stock, heat shield, side saddle, and ample accessory rail options.
A closer look at this gun's unprecedented stock reveals the ATI TactLite 6-Position Stock which provides a 3⅞" LOP range. It has a really slick recoil-reducing rear pad and grip pad, and a 1" adjustable cheek riser.
Shotgunning coyotes truly turns the excitement level up a notch, or two...
It's an adrenaline-packed challenge you'll not find anywhere else. Give these guns a look as you build your close-encounter hunting arsenal this year. They are the guns that will get the job done when you call predators in close.
About the Author