Mossberg® Introduces New 940™ Autoloading Competition Shotgun Platform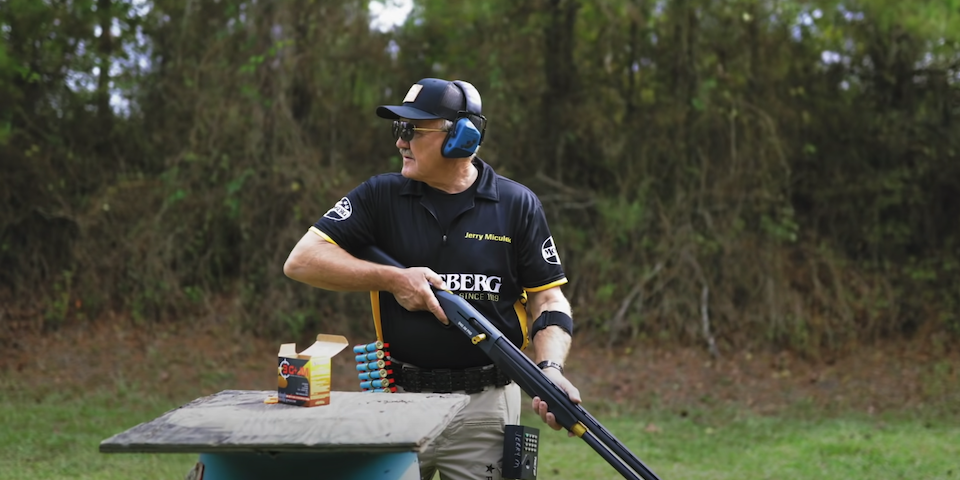 O.F. Mossberg & Sons, Inc., a leading American firearms manufacturer, announced today the introduction of a new 12-gauge autoloading shotgun platform; the 940™ JM Pro, available in two 10-shot models.
The result of two years of development alongside world champion shooters, Jerry and Lena Miculek, the 940™ JM Pro is designed to meet the needs of today's competition shooters with the incorporation of an array of aftermarket modifications and accessories direct from the factory.
Using the iconic 930™ JM Pro-Series Competition Shotgun as a baseline, the Miculeks worked with Mossberg engineers to identify and help re-design major areas of improvement that included the gas system; loading port; point-of-aim/point-of-impact; overall product fit and functionality; sight system; and choke system.
All the newly designed components led the way for the introduction of a new autoloading platform from Mossberg, the 940™. Major attributes of the 940 autoloading shotgun include:
Gas System: The new gas system on the 940 will run up to 1,500 rounds before cleaning and will reliably cycle any type of quality factory-made 2 3⁄4 or 3-inch ammunition. A stepped and vented-spacer component has also been incorporated that keeps the gas system running fast by shedding any moisture or carbon build-up every time it cycles.

Loading Port: The 940's loading port has been designed to allow the user to efficiently quad-load the magazine tube straight out of the box without any need of modification to the receiver. The elevator and shell catch have also been designed to eliminate common pinch-points.

Point-of-Aim / Point-of-Impact: Mossberg engineers worked to design a new barrel-making process for the 940 that ensures the consistent production of a platform that will allow a user to maintain an accurate point-of-aim/point-of-impact when utilizing quality factory-made ammunition.

Fit and Functionality: The 940 sports a slim profile and ergonomic forend and stock, both feature Mossberg's signature texturing that offers a positive, yet comfortable grip. The stock is completely user-configurable, offering out-of-the-box adjustability for length-of-pull (13 – 14.25 inches), drop, and cast. The receiver is anodized for durability and the controls (charging handle and bolt release button) are oversized. Internal components are nickel boron-coated for smooth, reliable functionality.

Sight System: The 940 JM Pro utilizes a fiber optic HIVIZ® TriComp sight system that offers nine user- interchangeable LitePipes, in three colors and three shapes of varied height, for superior sighting in any competitive environment.

Choke System: Equipped with Mossberg's Accu-Choke™ system, the 940 JM Pro ships with a set of Briley® extended chokes (Cylinder, Improved Cylinder and Modified) that come engraved with constriction for easy selection.
Two models of the 940™ JM Pro are being initially offered; both featuring 24-inch barrel lengths; 10-round total capacity; and matte blue-finish on the barrels. Options include choice of black synthetic stock and forend (SKU #85111) with tungsten gray-anodized receiver. Gold-anodized bolt handle; bolt release button; magazine extension nut; safety button; trigger; and cocking indicator which easily identify your 940 in a rack of similarly- equipped competition guns.

With the second option, the stock and forend are camouflaged with the proven Black MultiCam® pattern (SKU #85113). The receiver and controls wear a black anodized-finish. MSRP: $1015

As the industry's leading shotgun manufacturer, look to Mossberg for a product to meet your needs at a match, in the field or at home. For more information about the new Mossberg 940™ JM Pro, or other Mossberg products, visit www.mossberg.com.

HIVIZ® is a registered trademark of HIVIZ LLC. Briley® is a trademark of Briley Manufacturing Co. MultiCam Black is a trademark of Lineweight LLC.