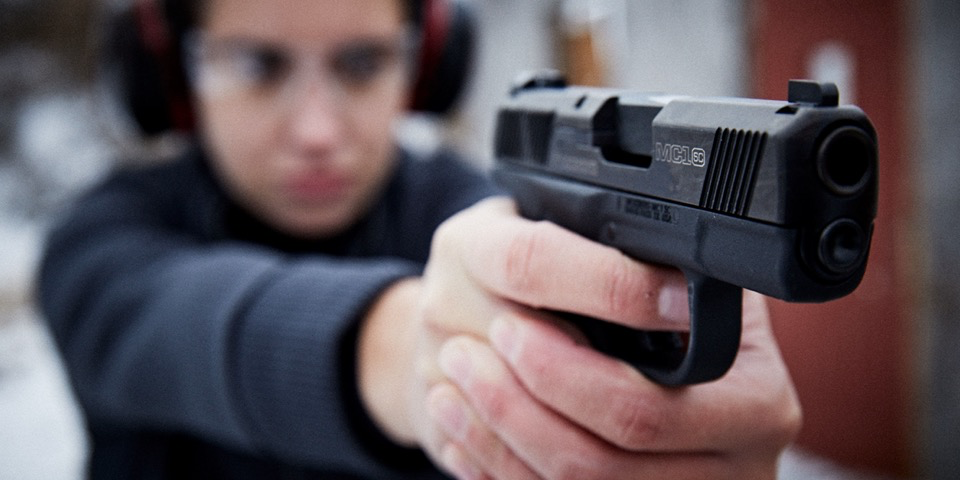 One hundred years of innovative firsts bridge the gap between Mossberg's Brownie .22 (a four-shot .22 long rifle pistol) and their first 9mm handgun, the MC1sc.
Developing solid bolt-action shotguns and rifles, introducing the first range-finding telescopic sight, pump-action shotguns that were the first ever to meet all military requirements, and the first bolt action rifle to reliably feed on standard AR/M14 magazines are just highlights of Mossberg's successful contributions to the gun industry.
In the past two years, Mossberg has expanded into the handgun platform to offer their customers reliable options for everyday carry. My focus with this article is the MC1sc.
The MC1sc is a sub-compact 9mm striker-fired pistol specifically designed for concealed carry. I obtained this gun when it was released and have incorporated it as one of my go-to carry options ever since. Visually it is evident that Mossberg designed this pistol for everyday concealed carry.
The first details that stood out to me were the trigger and the sights. The flat-profile trigger with an integrated blade safety breaks right around five pounds. A nice crisp break, smooth take-up, reduces over travel, and a beautiful short reset decreases the amount of hand movement for follow-up shots. Snag-free white three-dot dovetail sights enable quick target acquisition and draw. Mossberg has also made available as a factory option TRUGLO Tritium PRO Sights.
The entire gun has smooth, rounded edges and well-designed ergonomics. Textured grip panels with a unique palm swell lend a very natural, comfortable grip. Fully loaded the MC1sc only weighs 22 ounces. This gun comes with Mossberg Clear-Count magazines – a polymer 6-round flush and a 7-round extended.

Running the MC1sc is equally as pleasing as the aesthetics. The low bore axis (barrel setting lower on the frame) reduces recoil giving you a lightweight gun that isn't snappy. Given the fact that this gun is designed for concealed carry and self-defense, I have spent a great deal of time at the range putting it through its paces. Static shooting, defensive handgun, and moving and shooting drills, all from concealment have been my primary focus with the MC1sc. I believe that consistent training with the firearms you carry should be a primary focus during your range time. The gun you choose to protect your life must be reliable and one you are very familiar with. I can never reiterate enough that training is essential.
I have been training with my MC1sc for over two years now, firing countless rounds of varying brands of ammunition. I can honestly say that I have never once experienced any type of malfunction or failure – to me that is beyond impressive. The MC1sc is one of the most reliable guns I have ever run. Beyond reliability, I also maintain consistent results with tight groups, quick target acquisition, and fast, on-target follow-up shots. The snag-free design allows ease of draw from any holster and concealment position I choose.
A unique feature the MC1sc offers is the Safe Takedown System exclusive to Mossberg. The user is not required to pull the trigger to disassemble the handgun for cleaning or maintenance. After the magazine is removed and the slide is locked open, visually and physically inspect the chamber to be certain it's unloaded. There is a button located at the rear slide, once pressed the backplate is removed making the striker assembly visible. The striker is then removed, and the slide pushed forward off the frame. A very "outside of the box" and innovative addition from Mossberg that only takes a matter of seconds, offering the shooter additional peace of mind.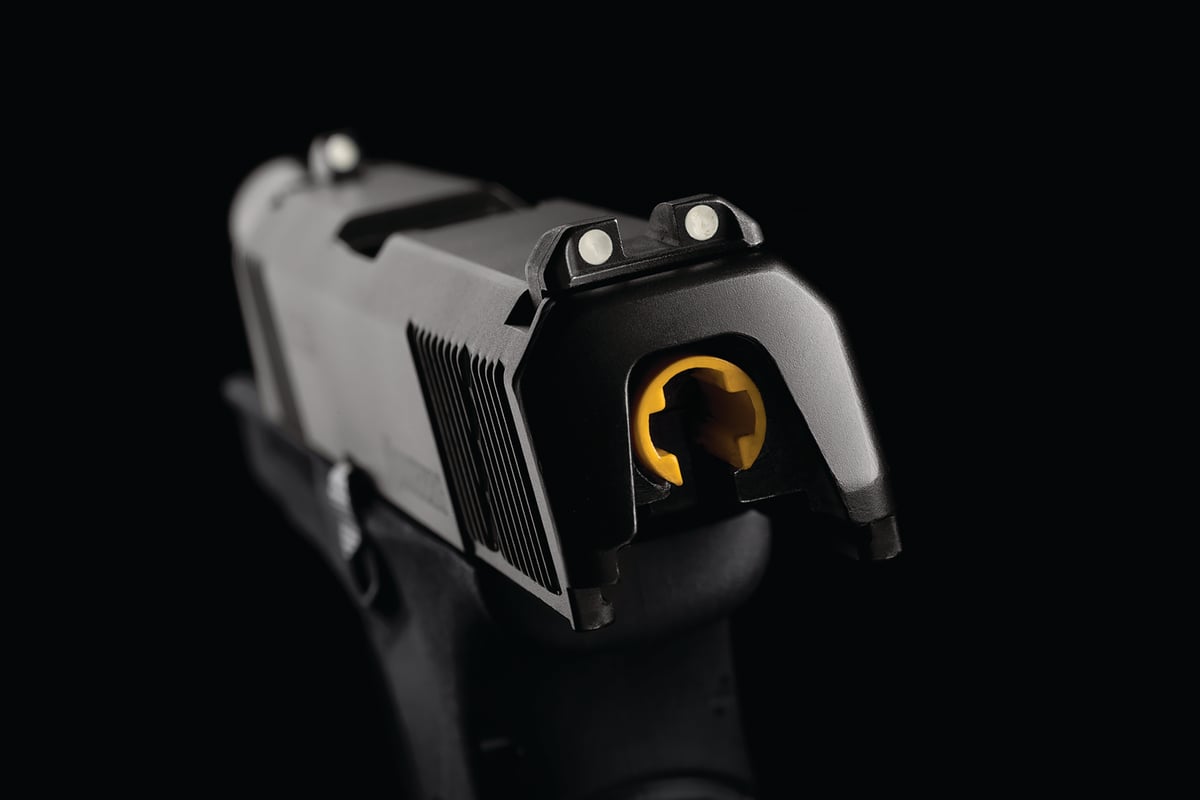 There is something to be said for a company that has stood the test of time as a leader in the industry for over 100 years. The MC1sc has been out for over two years now and has done exceedingly well. If you are looking for a reliable handgun for everyday carry, this gun is well worth the time and consideration.