The Mossberg Collection of Turkey Guns for Spring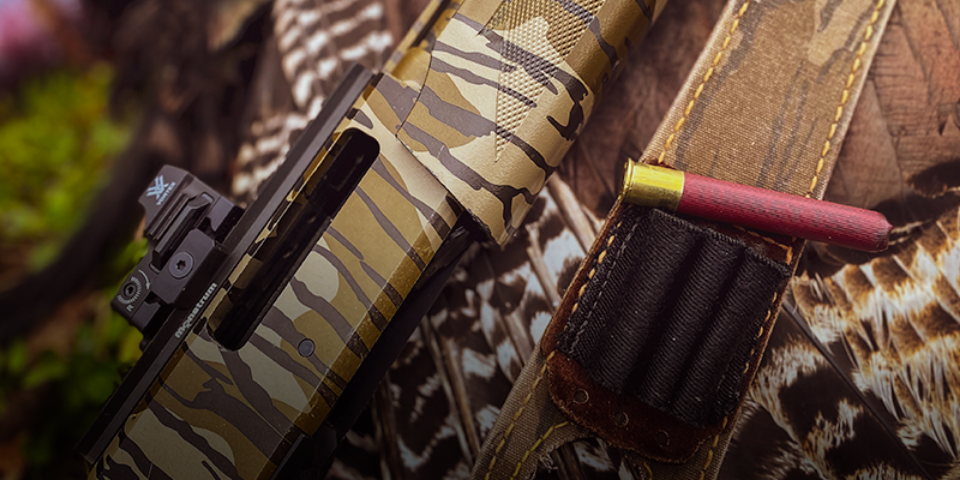 There was a time when just about any old shotgun could be found over the shoulder of a turkey hunter in the spring. Back in the day, a hunter's favorite waterfowl gun pulled double duty as a turkey gun in the spring. However, times have changed.
In the last decade, shotguns built specifically for turkey hunting have become standard equipment among leading firearm manufacturers. However, you can search far and wide and not find a company featuring such an extensive lineup of shotguns built for the turkey hunter as Mossberg. Here's a closer look at the Mossberg collection of turkey guns for spring.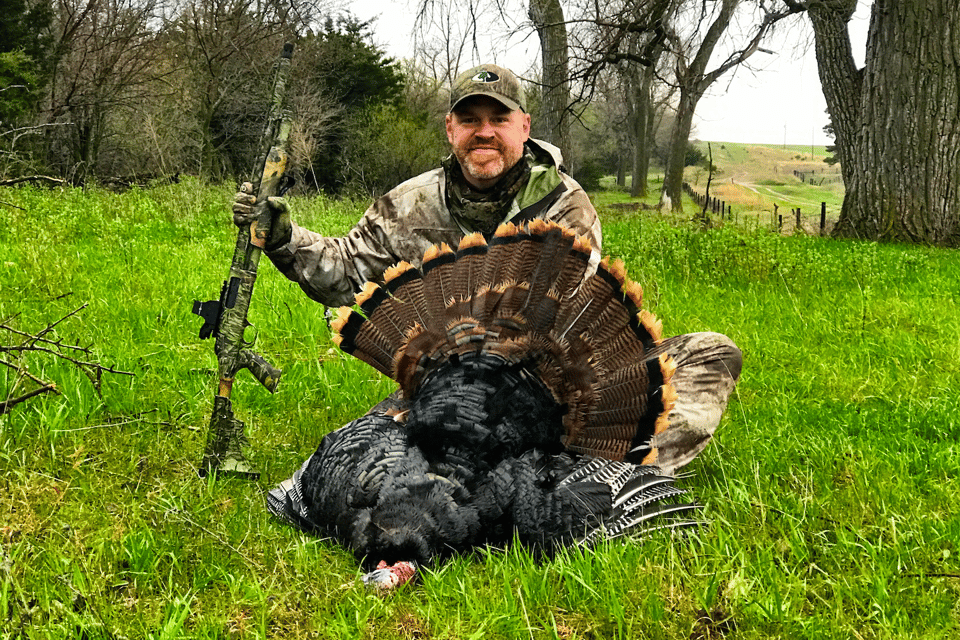 Mossberg 940 Pro Turkey
The newest turkey gun in the Mossberg lineup is the 940 Pro Turkey. It's a really slick gun with features you won't find on other turkey guns.
The gun comes optic-ready, with receiver cuts designed to accept low-profile direct mounting of Shield RMSc-pattern micro dot sights, for improved eye alignment and target acquisition. For 2022, the gun comes in two 12 gauge options, including a 24" and 18.5" vent rib barrel.
The gun features the popular, vintage Mossy Oak Greenleaf pattern. It's chambered for 3" loads and weighs in at about 7.5 pounds. Price - $1,120.

Mossberg SA-410
Thanks to the rise of TSS ammunition, sub-gauge shotguns like the .410 are now available for the turkey hunter. In fact, more turkey hunters are packing a .410 to the woods these days than ever before.
The .410 combined with TSS loads are easily handling turkeys at 40 yards. It's light and minimal on recoil, yet packs a nasty punch to any gobbler standing downrange.
The Mossberg SA-410 is a slick option for the hunter wanting to pack a semi-auto .410. It's chambered to 3" and has a 26" vent rib barrel with an XX-Full Extended turkey choke. It's dressed in the popular Mossy Oak Bottomland pattern and weighs in at just 6.5 pounds. Price - $829.

Mossberg 500 Tactical Turkey
I shot a hard-gobbling turkey in Nebraska several years back with the 500 Tactical Turkey. My buddy let me borrow it after he had filled his turkey tag earlier in the morning. On the ride back to the cabin, we found another gobbler in a field.
We made our move, and I crawled to within striking distance of the bird. A few sweet hen calls and he was headed my way. I loved this gun the moment I first put my hands on it.
It's short and sweet. The perfect compact turkey gun for the hunter that wants a 12 gauge shotgun in a tiny package. It features a 20" barrel, so it's perfect for maneuvering in tight places. It's chambered to 3", has a vent rib barrel, fiber optic sight, and a 6-position adjustable stock.
It's pretty much a one-size-fits-all turkey gun dressed in Mossy Oak Obsession camo. And if you're looking for something with even more reach, the Mossberg 835-Ulti-Mag offers many of the same features found in the 500 Turkey Tactical mentioned above, yet comes chambered to 3.5". 500 Turkey Tactical Price - $704 / 835-Ulti-Mag Price - $736

Mossberg 500 Turkey .410
Hunting with young kids is a large part of my spring season. That's why the Mossberg 500 Turkey .410 is one of my favorite guns in the lineup. While the gun works great for me as an adult, it just might be one of the greatest turkey guns ever created for kids as well.
It's finished in the super popular Mossy Oak Bottomland camo, has a 24", and a vent rib barrel that comes with a fiber-optic sight and an extended X-Full turkey choke. It weighs 6.5 pounds. Price - $566
The 500 Turkey Gun is also available in a 12 gauge with a 20" barrel, weighing in at 7 pounds and a 20 gauge with a 22" barrel weighing in at 6.75 pounds. Price - $566

Mossberg 500 Youth Super Bantam Turkey
Mossberg has things covered when it comes to the ideal turkey gun for young turkey hunters as well. They've got a number of options, but several that are perfectly suited for the young turkey hunter.
The 500 Youth Super Bantam delivers a great design for youth or smaller framed hunters. It comes in a 20 gauge pump that's chambered to 3" and has a 22" vent rib barrel, with a fiber-optic sight and X-Full choke out front.
It's finished in Mossy Oak Obsession camo and weighs in at a slim 5.25 pounds. Price - $550

Mossberg 510 Youth Mini Super Bantam
This little gun is one of my all-time favorite turkey guns. My kids have all got their first turkeys with it, and I've taken my fair share with the gun as well.
It's a super-compact 20 gauge (also available in .410) pump gun that offers the ultimate in maneuverability with its short 18.5" barrel. The gun is chambered to 3" with a vent rib barrel.
It has a dual bead sight design with an Accu-Set choke system. It's one of the lightest options in its class, weighing at just 5 pounds. It's a great option when you're ready to lighten the load by a couple of pounds, and ditch your old faithful 12 gauge turkey gun.
I added an adjustable stock to this gun, making it a one-size-fits-all option. It works great for my youngest kids, and I can comfortably shoot the gun as well. Price - $533

Give the guns above a look when you find yourself shopping for a new turkey gun for your spring hunts. The Mossberg collection has a gun for every hunter, regardless of size, age, and stature. With their killer camo finish, these guns look sharp, but you'll also find plenty of performance to boot. Be sure to check them out.
About the Author