Pre-Season Prep for Punching Your Elk Tag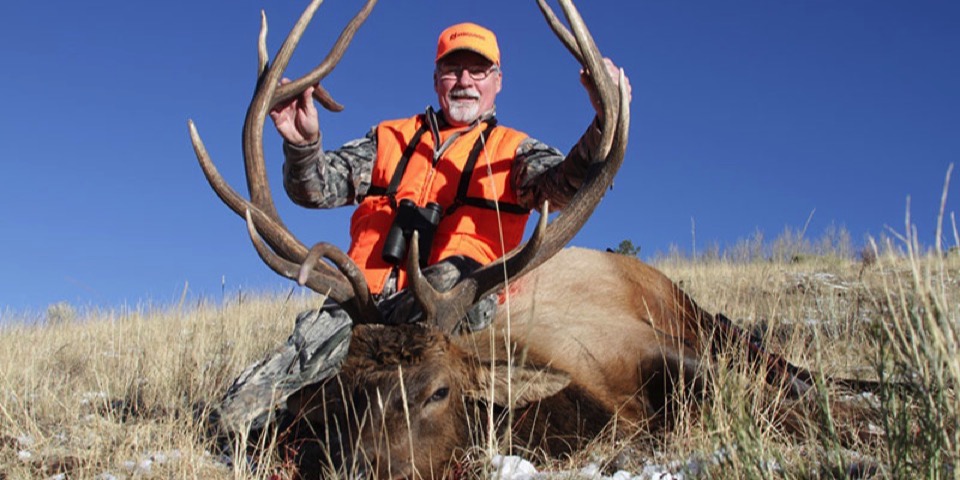 It's hard to believe we're just a short time away from the arrival of elk season once again. Elk season is arguably one of the greatest times of the year, rivaled only by Christmas. But successful elk hunting won't come easy. You need to be in great shape, have great gear in your pack, and have adequate preparation under your belt when opening day rolls around. Here's a look at some pre-season prep that'll help you when it comes to punching your elk tag this fall.
Scouting
Regardless of whether your elk hunt takes you down the road, or across the country, scouting is a must. Fortunately, today's technology allows you to scout from a distance. You can take advantage of aerial photos and mapping from apps like HuntStand, OnXMaps, and ScoutLook. But when it comes to truly discovering what a chunk of ground holds, you better put your boots on the ground and do some leg work.
This typically means arriving early, or committing the first few days of your hunt to scout. Sure, you'd rather cut right to the chase and start hunting. But the rewards of a diligent scouting regimen will pay off big time. And don't overlook the use of scouting cameras. They're not just for whitetail hunters. Trail cameras placed during the summer months will give you insight as to what is hanging out in the areas you plan to hunt. Place cameras at wallows and water holes, saddles, and along game trails. They will do the scouting for you. Just be sure to check local laws for the use of trail cameras in the areas you plan to hunt.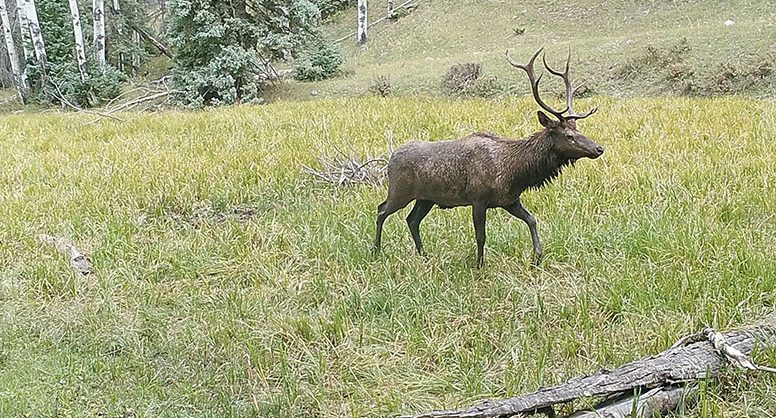 Put a trail camera to work in your pre-season elk scouting efforts.
Fitness
Elk love to hang out in some of the nastiest terrains on earth. To get to them you'll need to be in good shape. If you're a flatlander, you can plan on working extra hard to prepare your mind and body for the journey. And even then, an elk hunt is tough on the body.
Legs and lungs seem to be the two that get the worst abuse on an elk hunt. And while you can prepare your legs through strength training before the hunt, your lungs are a different story. Sure, you can take part in cardio training that'll help prepare your heart and lungs for the hunt, but there are a few things you can do to prepare your body for the change in altitude when hunting the mountains.
I'd have buddies come out to hunt with me when I lived in Montana. Many of them were in much better physical shape than me. But when it came to hoofin' it up the mountains, the air and altitude change would always seem to get them. So prepare your body for the hunt ahead of time.
Cut as much weight as you can before your trip. Remember, those extra pounds of fat on your body simply mean more weight for you to deal with as you climb up and down the mountain. And let your body acclimate to the change in the air and altitude once you arrive in elk country. Your body will be better for it.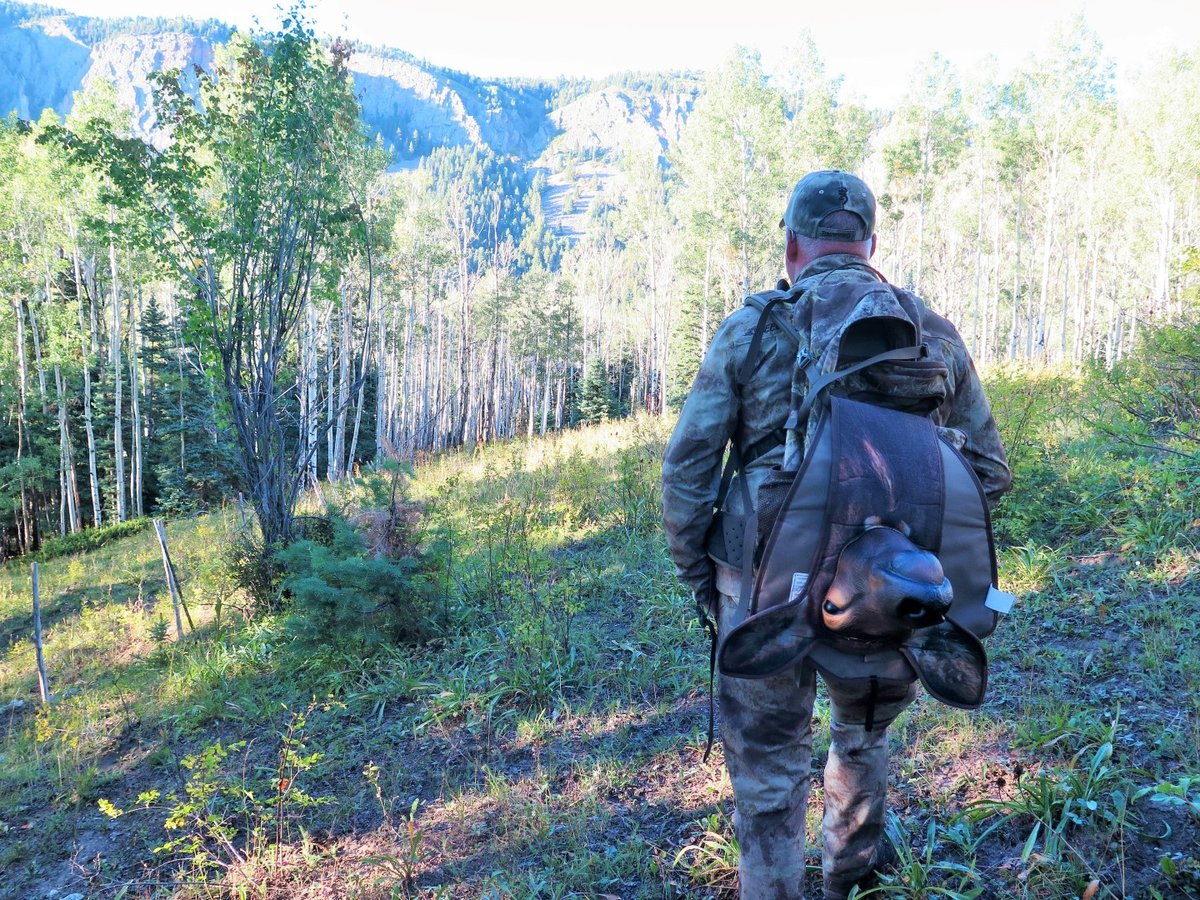 Elk country can be very unforgiving. Take the time to prepare your body for the physical challenge.
Gear Prep
Pre-season gear prep is one area that can't be stressed enough. Now is the time to determine the tools that will help you find success in elk country. Don't wait until you're on the hunt to realize you didn't need a particular item, or that you really should have picked something else.
I had an ungodly amount of weight on my back the first time I ever climbed the mountain in search of elk. Why? I've heard it said we over-pack out of fear. We're afraid we'll run out of food, water, bullets, matches, clothes, underwear, etc. so we over-pack the load on our back.
Cut the load as much as possible. You can wash clothes in the creek. And you don't need three boxes of ammo. Trim down the gear in your pack. Your legs will thank you for it.
And don't overlook these items: rangefinder, water purification options, GPS, calls, binoculars, knife, quality moisture-wicking socks, first aid for blisters, and powder for your hiney.
Dial-In Your Rifle
Whether you're planning to hunt with a gun or bow, you owe it to the animal you pursue, as well as yourself, to make sure you are as confident as possible with your rifle. We're often bad about dialing in our rifle and then putting it back in the closet or safe.
It's good to go, so why mess with it, right?
The reality is, your chances for success go way up if you'll continue to shoot your favorite rifle in practice sessions leading up to the hunt. Shoot close shots, long shots, and everything in between. Sure, you'll burn up some expensive ammo. But it's a small investment in the confidence that will come through adequate preparation for the hunt.

The Mossberg Patriot Walnut .300 Win Mag Vortex Scoped Combo: A rifle that you know and trust is a game changer when it comes to long, tough shots in elk country.
Going into your hunt with confidence changes everything when it comes to a successful outcome. This comes only by pre-season preparation. Put in your time, and do your homework over the next few months, and you'll be ahead of the game when it comes to punching your elk tag this fall.
About the Author