Best Gear for Duck Hunters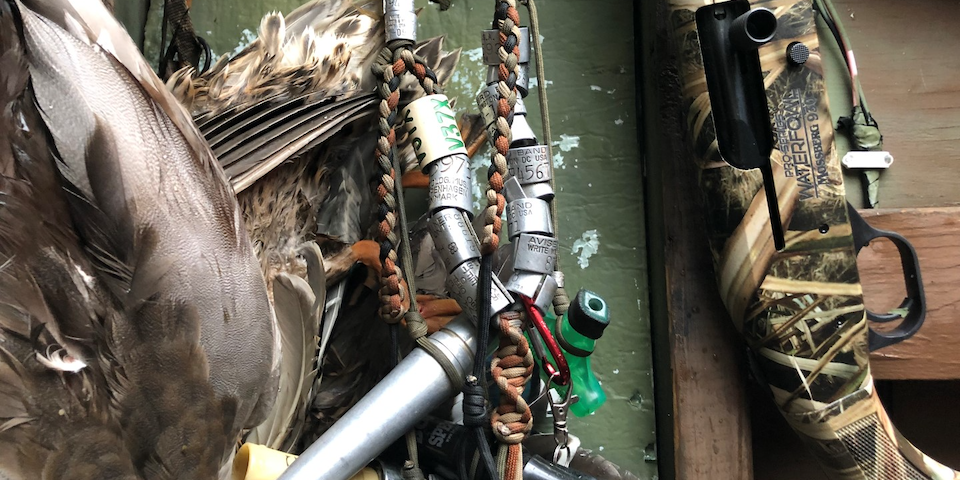 Mossberg is here to help with several great gift ideas. To help relieve you of the stress from trying to buy the perfect gift, we offer a look at the best gear for waterfowl hunters.
Mossberg NC Star Tactical Shotgun Scabbard
Looking for a great way to carry your shotgun or pistol gripped firearm? This shotgun scabbard is a great choice with a comfortable padded shoulder strap for shoulder carry and the ability to attach to compatible gear. Molle webbing, 4 PAL straps, and 6 D-ring locations provide plenty of flexibility to suit any application.
Length: 29" - 34.75" / Width: 6.5"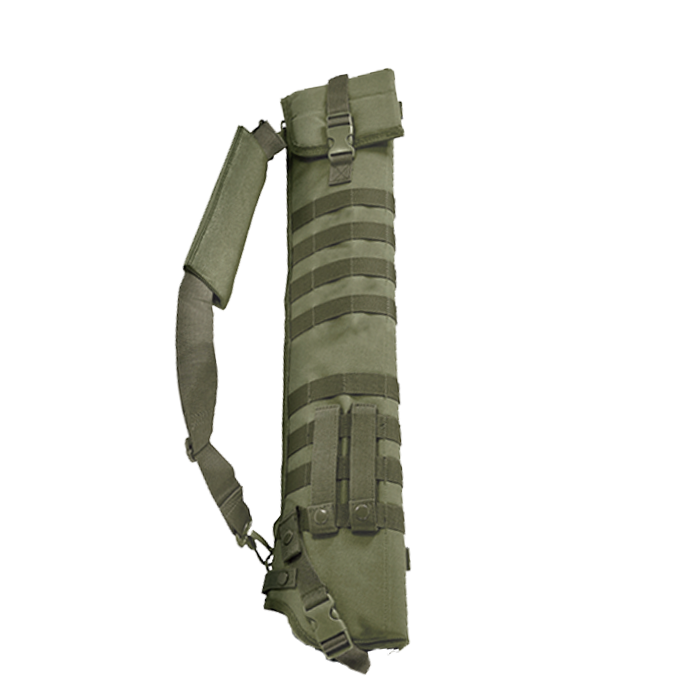 Neoprene Camo Hunting Sling
The Mossberg Neoprene Camo Hunting Sling is the perfect gift for any occasion. It features a waterproof, fully adjustable ambidextrous design with silicone grip backing. It's also constructed of heavy-duty 2" neoprene and 1" ballistic nylon webbing, with durable polymer Triglide buckle and loop lock. Integrated 1" metal swivels are included for easy sling mounting.
Adjustable Length: 23.5" - 51"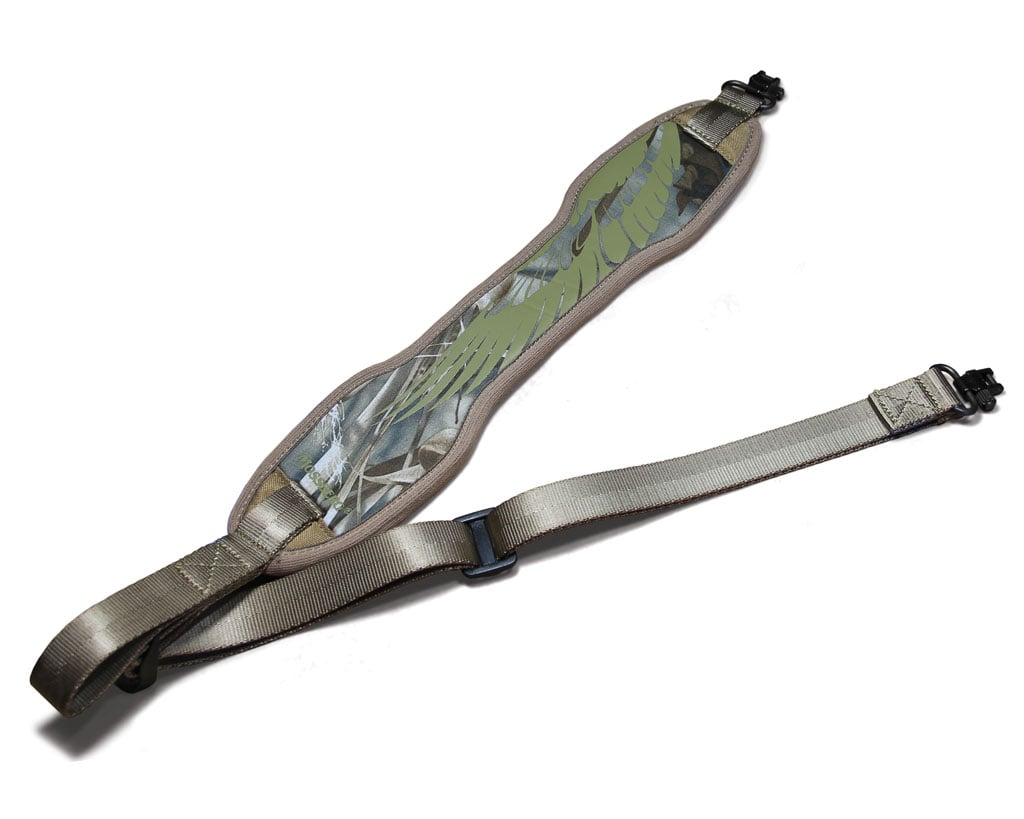 Pocket Knife
Rightfully every man loves to receive the gift of a new knife. This CRKT folding knife features a laser engraved Mossberg logo on a stainless steel handle. It has a 2.875" satin blade, frame lock safety, and a stainless steel clip. Overall length: 6.5"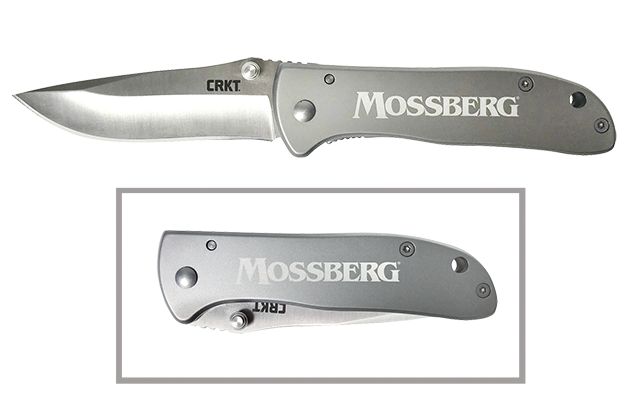 Mossberg 930 Pro Series Waterfowl Shotgun
If you want to go big with your gift-giving, check out the Mossberg 930 Pro Series Waterfowl shotgun. The 930 is a smooth shooting, fast handling autoloader that's built to perform in the harshest conditions. The gun is built with field-proven parts and special finishes, like boron nitride to ensure peak performance time-after-time, and specifically designed with stainless steel recoil spring to stand up to the elements during long, wet seasons spent in the blind.

Decoys
Decoys always make a great gift idea since a duck hunter can never seem to have too many decoys. The Avian-X Fusion Foam-Filled decoys are a great option when it comes to realism and greater results on your duck hunts. They were built to handle all the use and abuse you can dish out and withstand the most rugged open water conditions. Their Core-Loc technology fills each bird with marine-grade foam to 100% capacity, resulting in zero extra space for unwanted water. The fusion pack includes a unique posture across all six mallards for ultimate realism that depicts the natural behavior of a flock on the water. 6-pack. $99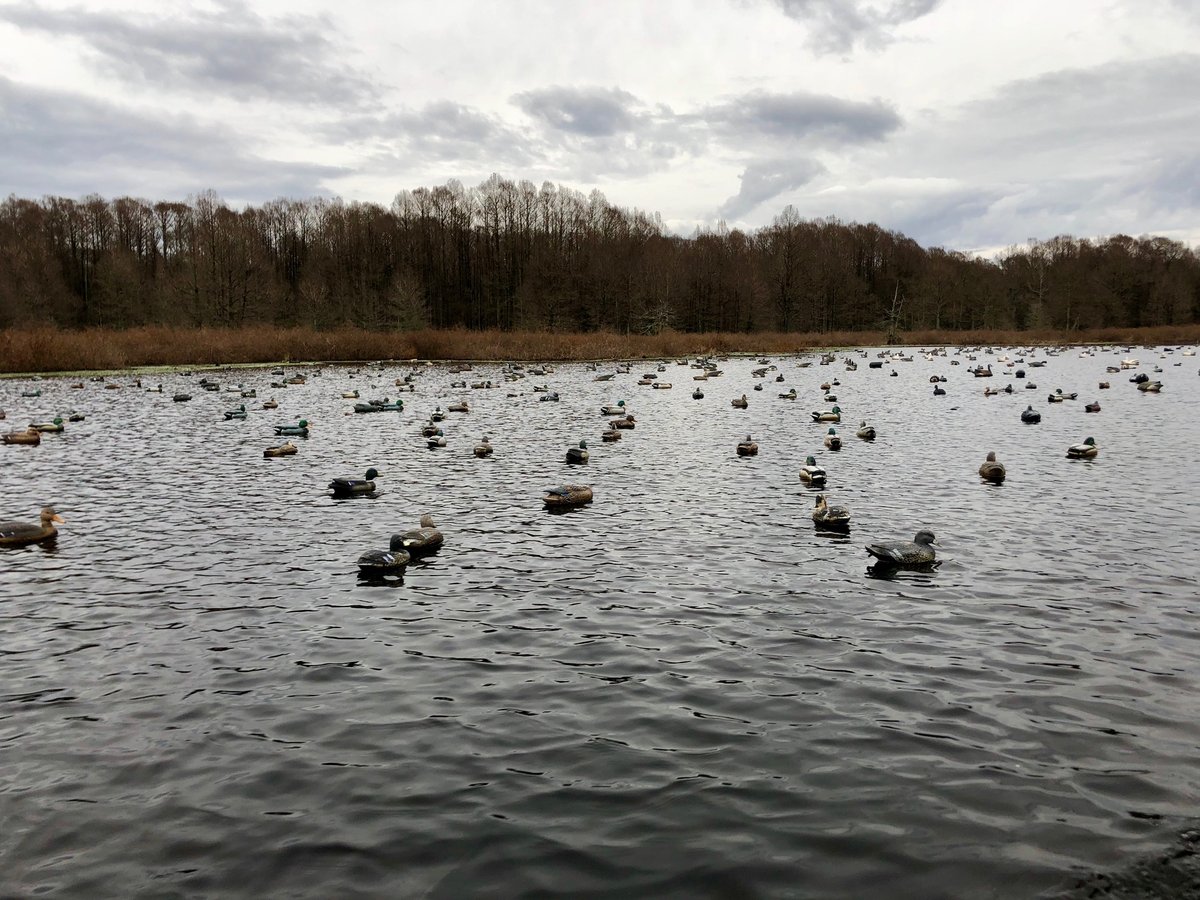 A duck hunter can never have too many decoys.
Spinning Wing Decoy
Another great decoy option is a spinning wing decoy. Duck hunters will benefit from a number of these motion decoys in their spread. The crew at Mojo Outdoors continues to release some of the most advanced motion decoys ever produced. The duck hunter on your list will always appreciate the gift that allows him/her to bring their decoy spread to life. And that's just what they'll get with the new Elite Series Mini Mallard Drake decoy. It's nice and compact making it a great choice for the mobile duck hunter or carrying in and out with each hunt. It's designed with its components attached directly to the support pole by a specially designed structural housing. It's a more user-friendly spinning wing decoy that will draw the ducks in close. $89.99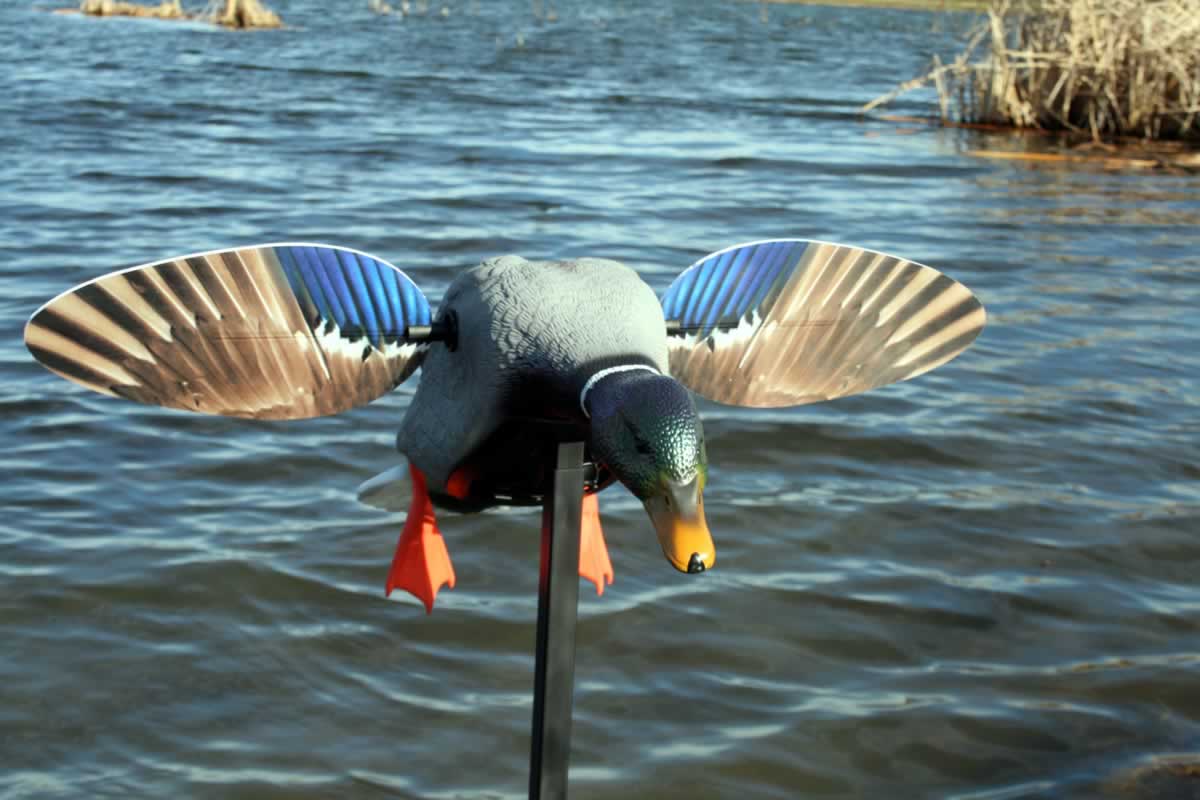 No decoy spread is complete without a spinning wing decoy… or two.
Duck Calls
A duck hunter can never have enough duck calls in his or her arsenal. If you want to add another call to your hunter's lanyard this year, check out the Duck Commander Jase Robertson Pro Series duck call. It's being touted as the easiest blowing call the company has ever produced with a wide range of sounds, with a piercing high-end range for open water, along with a soft raspy low end for finishing. $54.99
The ATM Green Machine duck from Zink Calls is another great option when it comes to some of the luckiest sounding calls on earth. The ATM Green Machine is a double reed call with increased volume and an improved bottom-end for an incredibly realistic feeding chuckle. $132.99.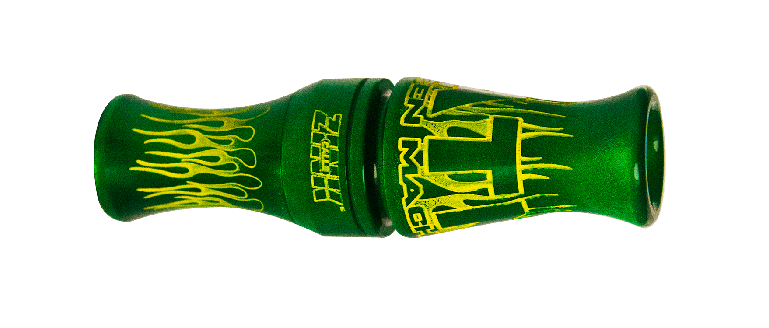 Go green this season with the ATM Green Machine
Waders
Waders are a great gift idea as they will get ample playing time right after Christmas when the best days of the waterfowl season arrive. Waders have come a long way in recent years in the way of comfort and fit. If you haven't kept up on the latest in technology advancements, you need to give it a look. Some of the best of the best these days include the LaCrosse Aero Elite wader ($549), Banded RedZone Insulated Wader ($329), and the Sitka Delta Wader ($849).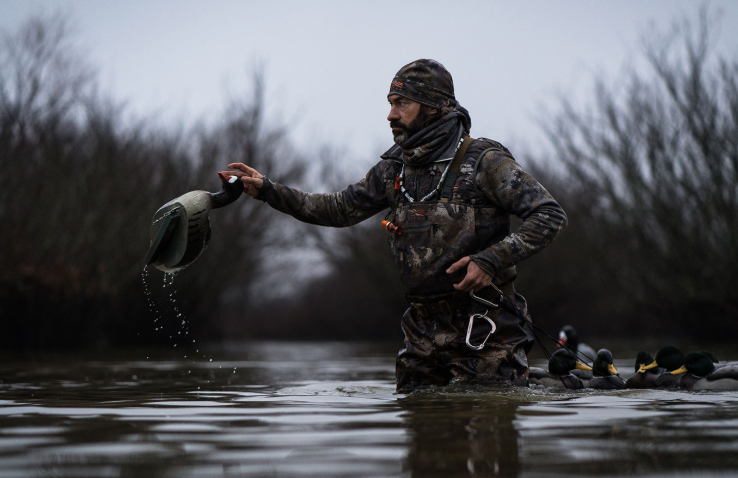 Does the hunter on your list have the waders to stay warm and dry?
Blind Bags
The blind bag is a must-have item when it comes to tools for the duck or goose hunter. It's the equivalent of a man's wallet or a woman's purse. You just don't leave home without it. Better bags hold all your gear, including shells, calls, gloves, glasses, snacks, drinks, and much more.
A couple of great bags include the Banded Hammer Floating Blind Bag ($64.99), the Avery Floating Blind Bag ($59.99), and the Drake Floating Bag 2.0 ($69.99). As their name implies, these bags keep your gear afloat should they get knocked, kicked, or dropped out of the boat or blind. They feature rugged construction with ample room to stash your gear. A blind bag of this caliber is an investment every hunter should make to protect their gear.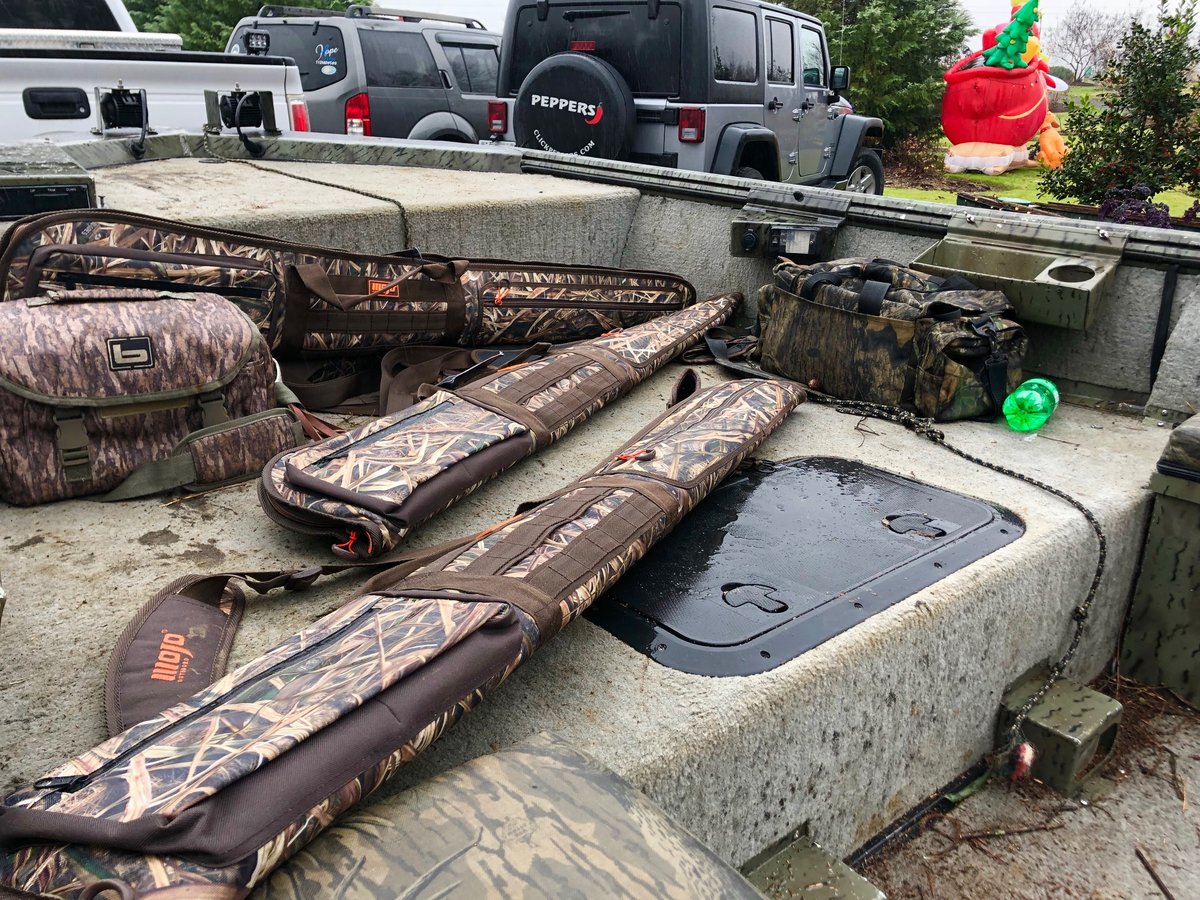 The blind bag is a must-have gear item for every duck hunter.
Just For Kids
Any time is a great time to outfit young hunters with the best gear as they prepare for their first hunts. The right apparel and waders will make a world of difference in the comfort and overall success of any child's first hunt.
You can bet your young duck hunter will love the comfort of the Drake Young Guns Eqwader ¼ Zip jacket. It's a popular piece that's kids commonly wear to the woods, school, and around the house.
The Banded Youth White River Wader Jacket was designed to keep the kids warm and dry when the weather turns ugly. It's 100% waterproof and extremely durable. $199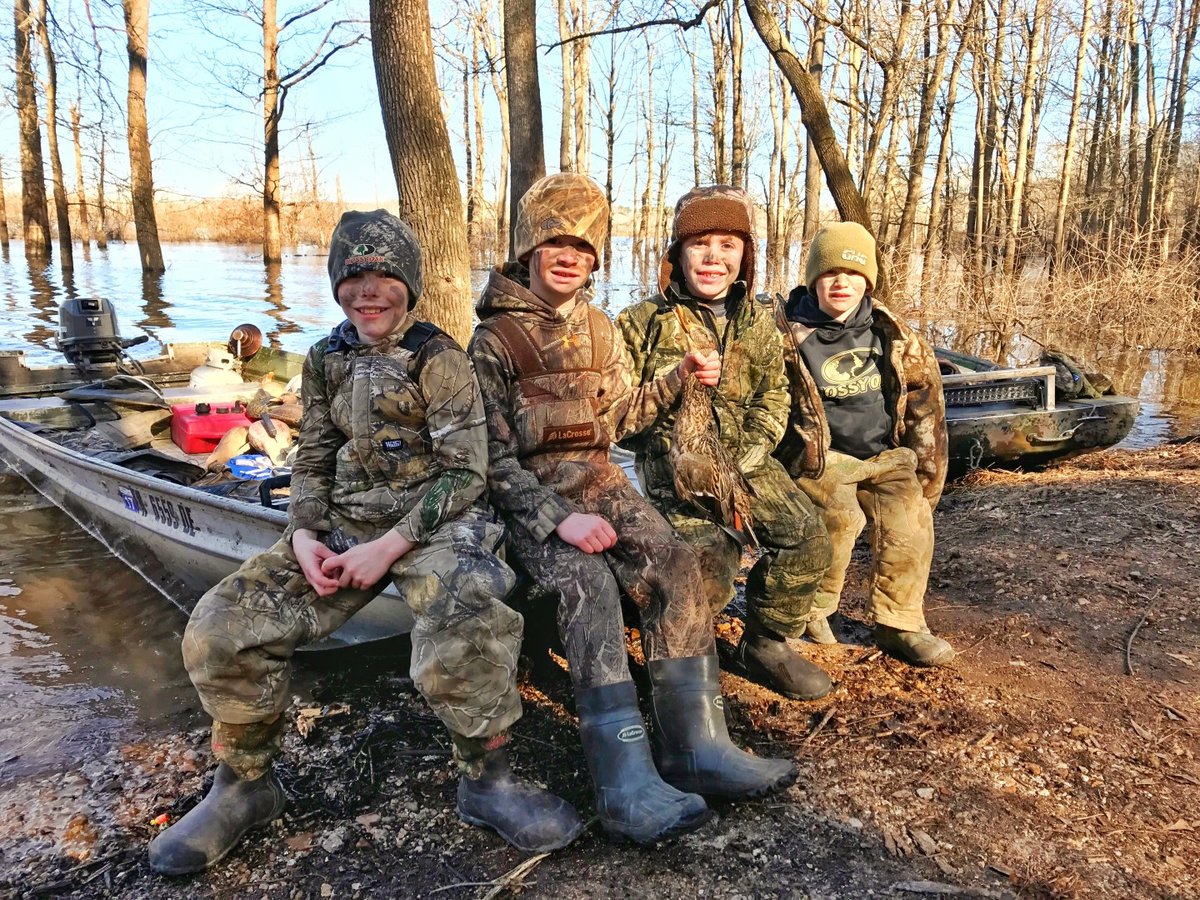 Your child will love the gift of duck gear this season
The Sitka Cyclone Jacket and Pant make up some of the toughest rain gear a child can ever own. The stuff is super comfortable and bulletproof in construction to give your child the ultimate nasty weather protection. $149
Things get fun and exciting when your child is old enough to start wading around with you in search of ducks. Make sure your child is outfitted with the best waders in the business when that time comes. Several great options include the super-comfy Redzone Youth Waders from Banded ($299) and the Youth Mallard II from Lacrosse ($200). Both will keep your child dry and comfortable through their duck hunt with family and friends.
The items mentioned above are the good stuff that waterfowl hunters will love! You honestly can't go wrong with our picks.
Hunt hard. Stay safe. And good luck!
About the Author