Hearing Protection: Use It or Lose It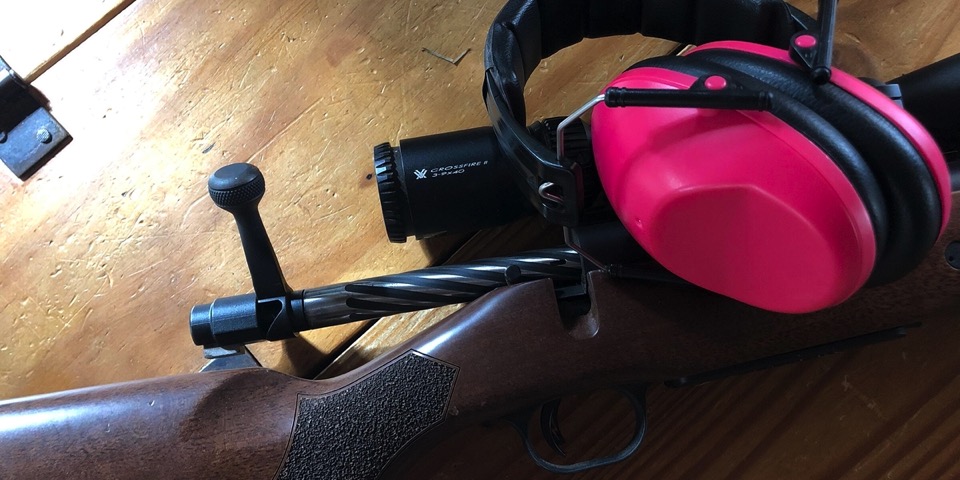 Mossberg has implemented a solid campaign to promote the safe use and handling of your firearm while in the woods, on the range, or in the home. The Arm Yourself effort applauds those that exercise their Second Amendment right, as well as encourages safety and responsibility when participating in shooting sports and home defense.
But one element of Arm Yourself is often overlooked: the need for more consistent use of hearing protection when participating in shooting sports and firearm training.
Here's a look at why hearing protection is so important.
Hearing protection is easily the most overlooked aspect when it comes to hunting and shooting sports.We mistakenly assume that hearing loss only comes with old age.
However, it's largely what we do in our younger years that will directly impact our hearing as we grow older. Unfortunately, our early years often find us feeling invincible with our decisions and actions.
"We're too tough to wear earplugs," we think. Or, "It's not cool to wear hearing protection while shooting our guns, running equipment, or attending loud concerts." Our young and naive mindset can easily lead to the loss of one of our body's most precious gifts – our hearing.
In many cases, we simply aren't aware of what it takes to damage our hearing. We underestimate the power of the noise we allow our ears to be subjected to.
Consider this…
"Science tells us that exposure to continuous noise of 85 dB for eight hours is enough to cause permanent hearing loss, and worse, spikes of 130 dB and more can result in permanent hearing damage instantly." (NRABlog)
Breaking Down Noise Levels
Here's a look at a variety of noises we encounter, some every day, and how they measure up in average decibels:
Normal Conversation – 60 dB
Alarm Clock – 80 dB
Passing Diesel Truck – 85 dB
Motorcycle (Riding) – 100 dB
Rock Band – 110 dB
.22 Rifle – 134 dB
Jet Engine at Takeoff – 140 dB
Shotgun – 160 dB
.357 Magnum – 165 dB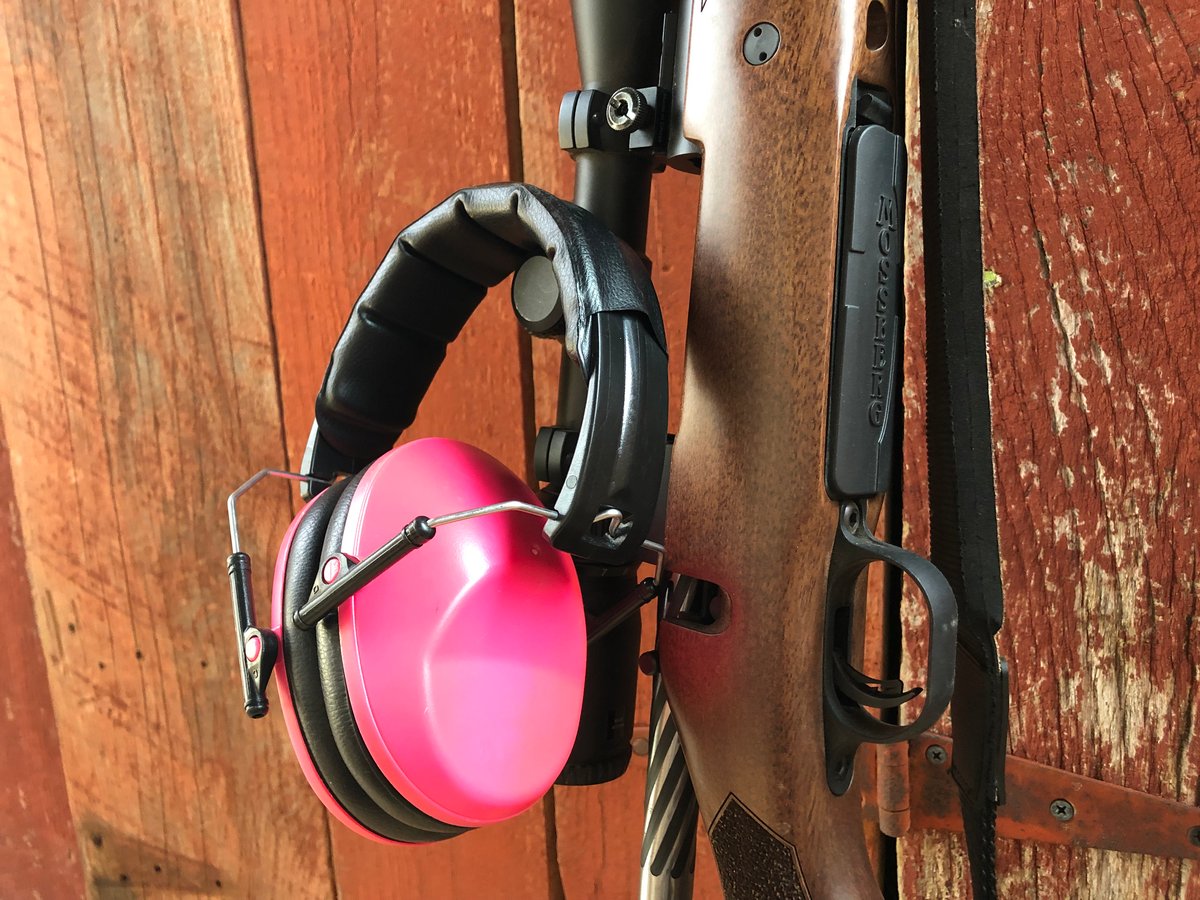 Seemingly normal sounds can cause permanent damage to our hearing if we go unprotected.
So it's easy to see that a number of the noises we encounter on a daily basis can be potentially damaging to our hearing. Therefore it's of the utmost importance that we use hearing protection when and where we can to help counter the abuse our ears take when hunting and shooting.
Better Protection
Fortunately for us, a new day has dawned in the world of hearing protection. Gone are the days when hearing protection meant you sacrificed the ability to hear what was going on around you. In fact, today's hearing protection devices allow you to protect your ears from harmful noises while amplifying the sounds you do want to hear. It's a win-win situation for shooters, whether you're on the range, or in the woods.
Walker's offers a complete line of hearing protection and sound amplifying units to meet your every possible need. The sets run on 2 AA batteries, offer incredible hearing protection while allowing you to pick up sounds you would have never heard with your naked ears. Several units in Walker's line are even Bluetooth compatible, allowing you to pair the unit with your Smartphone device to listen to music or audio from videos you may be watching as you wait on a big buck to walk your way. Today's hearing protection has truly come a long way.
And if you want to go with a quick, simple, and inexpensive option, the small, disposable foam earplugs are a sure bet as well. In fact, I like to keep several packs of these around in my truck, backpack, or duck blind as a backup when I find myself in a pinch.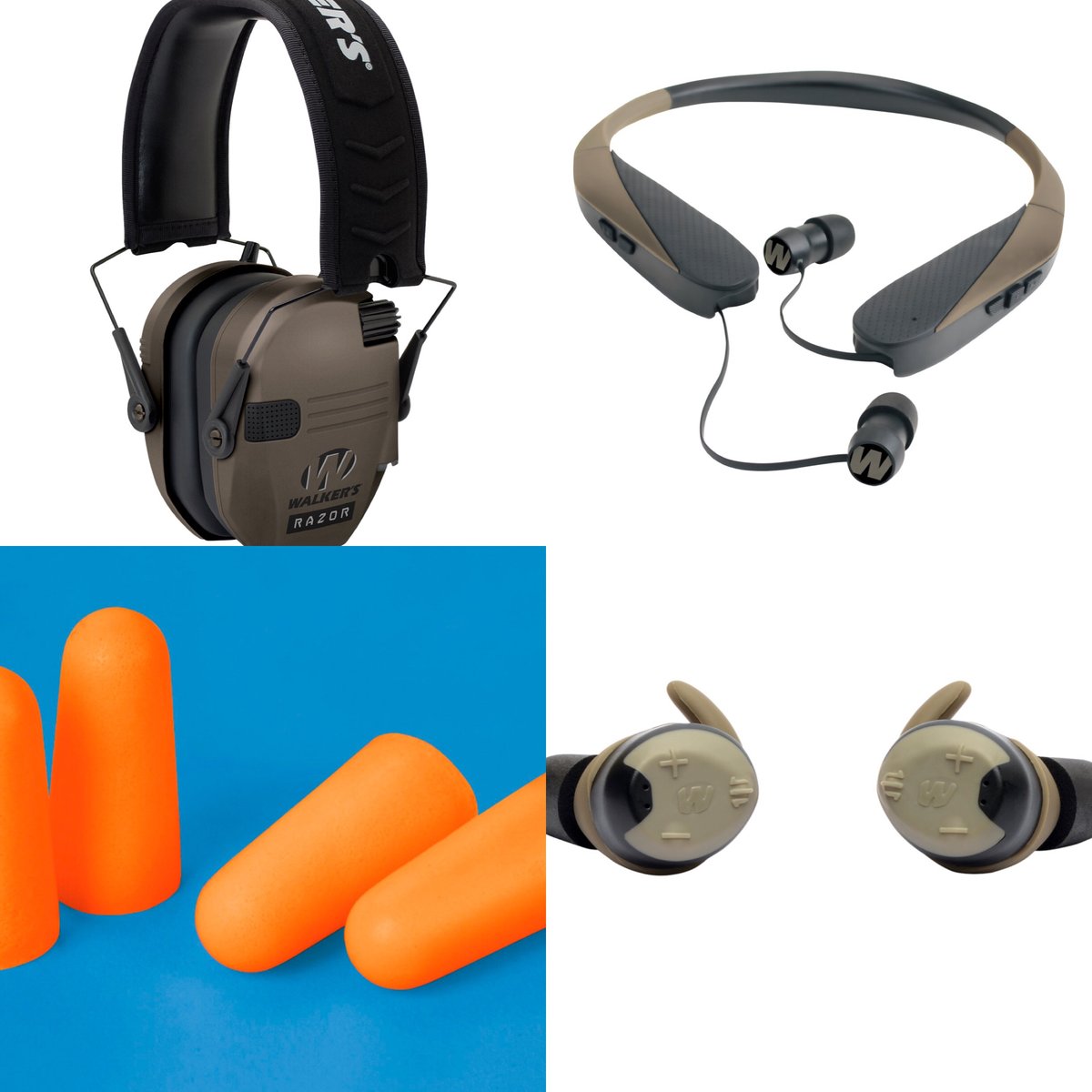 The styles and options for hearing protection are seemingly endless these days. There's no excuse for not wearing hearing protection when you're shooting a firearm.
Tips for Protecting Your Hearing:
Always wear hearing protection when shooting. Don't just "wing it" when you don't have hearing protection. Take the time to get the gear you need to save your ears.
Keep backup earplugs or other hearing protection in your hunting pack so it's always at the ready.
Remember, the noise of gunfire from inside a deer blind can be much harsher. Get the muzzle outside the window of the blind.
Be sure younger shooters have hearing protection that fits properly.
Don't minimize the noise level of smaller guns. Even the .22 is approximately 134 dB.
About the Author