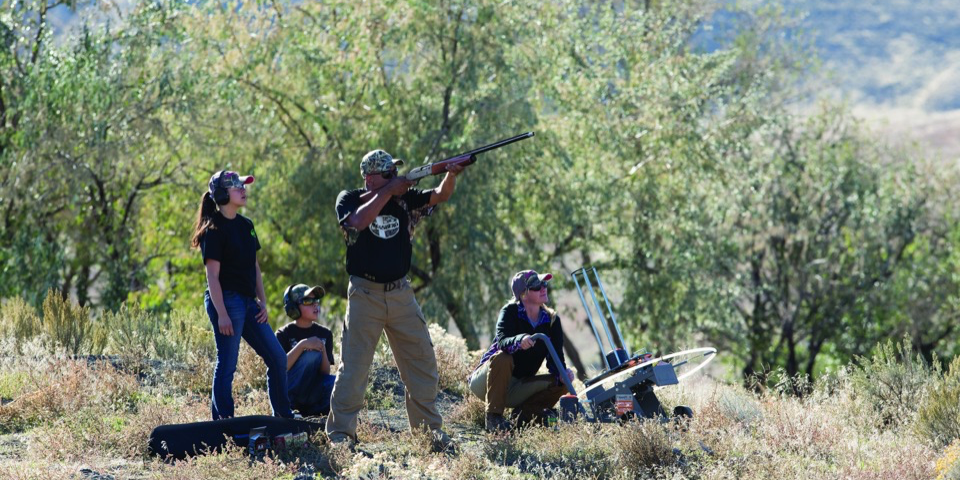 In continuing to expand the company's line of high-performance, Pro-Series autoloaders, Mossberg has introduced a new 12-gauge shotgun designed specifically for the competitive clay shooter: The 930 Pro-Series Sporting.
The handsomely-appointed 930 Pro-Series Sporting is built with special finishes, premium coatings, and an ergonomically-designed stock and forend to enhance performance and handle round-after-round of clay-breaking action.
Collaborating with the Experts

The design features of the specialized clay shotgun are purpose-built to help the clay shooter succeed. A collaboration with Gil Ash, professional shooting instructor and founder of renowned OSP School, yielded a unique ergonomic stock design that provides for proper fit and eye alignment for most statures of men, women and older teens. Mossberg's standard 930 Stock Drop System allows for further customization with drop-at-comb adjustment, and the slim-contoured forend has laser stippling for a positive grip.
As an extra bonus, every 930 Pro-Series Sporting purchase includes a FREE 60-day trial subscription to the OSP School's Knowledge Vault—a collection of instructional articles and videos for the clay and wing shooter by Gil and his wife, Vicki Ash.
Fine Features, Second to None
Ask your local dealer to order the Mossberg 930 Pro-Series Sporting shotgun from their Mossberg distributor today!