Squirrel Hunting with the .410 Shotgun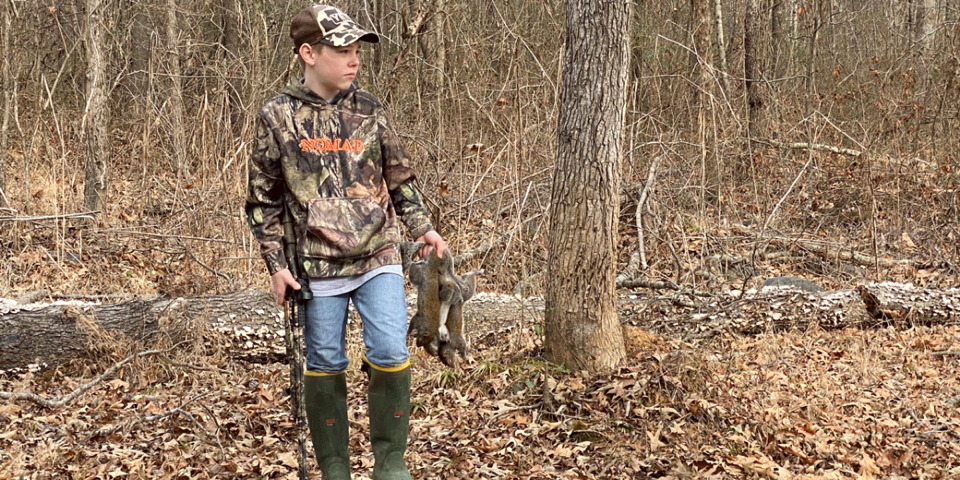 My first hunt was for squirrels. It was a hunt that changed my life. While some might categorize squirrel hunting as redneck, boring, or old-school, few hunts provide fun, action, and shooting opportunities like squirrel hunting.
I've shot squirrels with about everything I could get my hands on over the years – from bows to BB guns and everything in between. But I had never stepped into the woods with a .410 shotgun until this year when Mossberg launched their Mossberg 500 .410 shotgun in Mossy Oak Bottomland camo.
It's a sweet little gun that we quickly broke in on the local turkey population in the spring. My son and I doubled up on Tennessee turkeys, both making fairly lengthy shots with the super-deadly combination of the .410 and TSS loads. But even back during turkey season, we were already making plans to put the .410 to work on squirrels later in the year.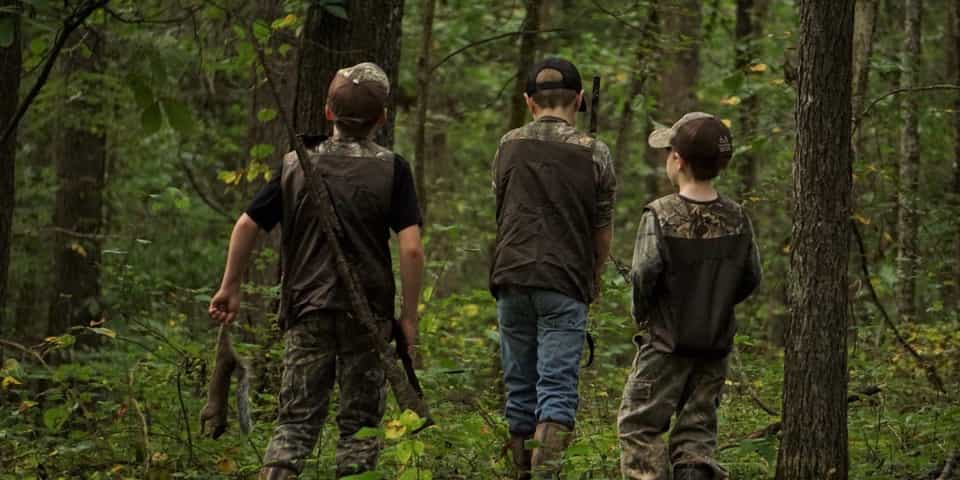 Squirrel hunting with a .410 is a lot of fun for kids of all ages.
Why It Works
The beauty of packing around the .410 is that it is an easy carry in the woods. It's a nice, light option to carry over your shoulder on long hikes in search of squirrels. It's also light on recoil which makes for a great gun for my smaller kids that aren't quite ready for the kick of a 20 gauge or 12 gauge.
But it also works well for the shooter that wants more forgiveness than a .22 rifle can provide, yet still wants a challenge in a smaller gun option.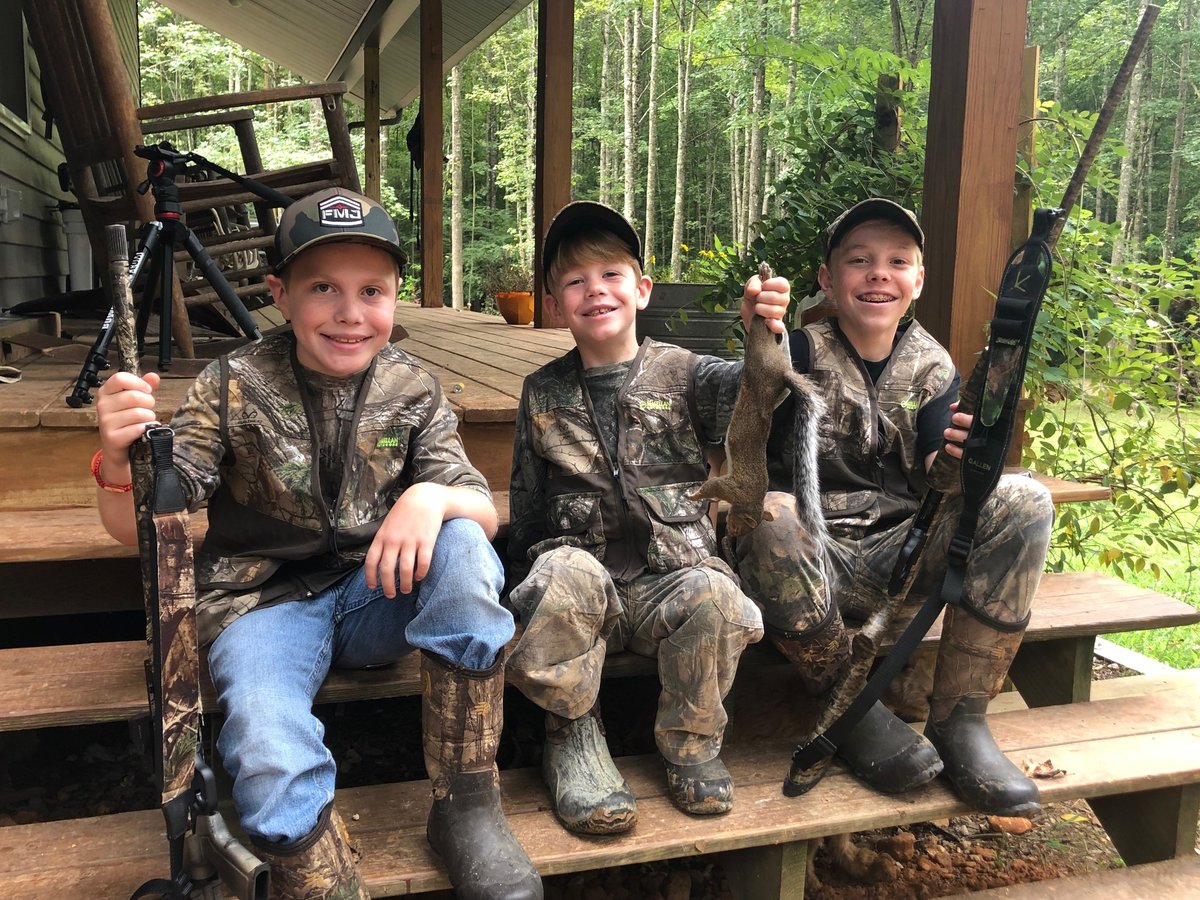 Whether you're hunting for squirrels, turkeys, or upland game, the Mossberg 500 .410 is a solid performer.
A Look at the Gun
The Mossberg 500 .410 is being touted as their new turkey gun, but I've found it to work equally well for squirrels in the treetops. It has a 5+1 capacity and is chambered to 3 inches. It has a 26" barrel with a fixed full choke out front. It's dressed in the popular Bottomland camo from Mossy Oak and weighs in at just 6.5 pounds.

The .410 packs light, yet provides plenty of punch to bring down hard-to-reach treetop squirrels.
Where to Find the Squirrels
Late summer and early fall will find squirrels cutting on nuts in hickory and beech trees. This might be my favorite time to tote the .410 since shots can be tough with squirrels constantly on the move up high in the treetops. Later in the season you'll find squirrels on the move looking for acorns from the oaks in your area. The leaves will have dropped providing a much different scene when chasing squirrels later in the year.
Squirrels will be easier to see as they make their move through the trees, but you'll be much easier to spot as well as you attempt to slip into position. You can bet that squirrels know the difference in a deer hunter and a squirrel hunter. When squirrels are on the hit list, they quickly become the toughest targets in the woods. It's for this reason that the .410 is the remedy for hard-headed squirrels in the fall and winter months.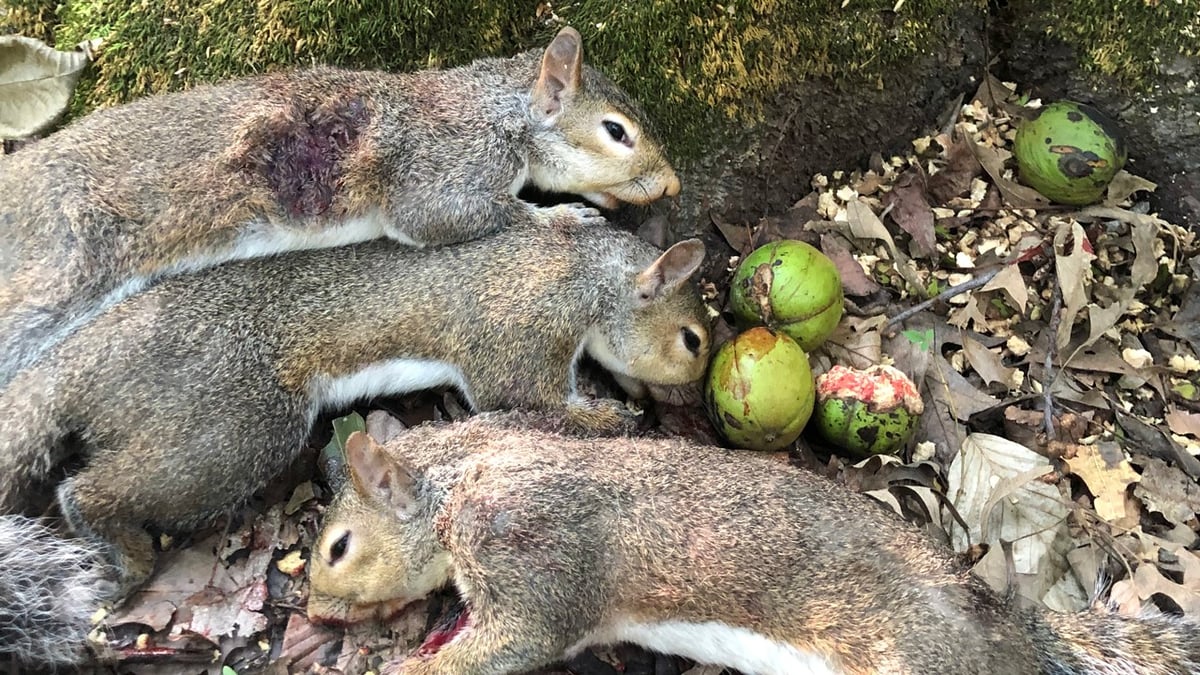 Find the food source and you'll find the squirrels.
Squirrel hunting with the .410 shotgun is sure to bring back some great memories from the early days of your hunting career, or possibly take you on a new journey like nothing you've ever experienced. If you're looking for a ton of fun and extra shooting and hunting opportunities to extend your season, grab a .410 and hit the woods in search of squirrels.
About the Author