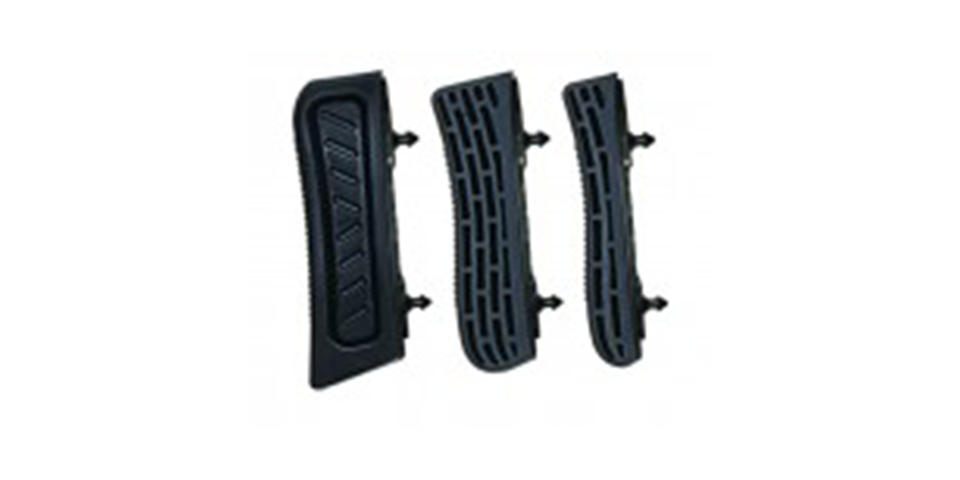 As a part of the Mossberg Marketing team my tasks are usually kept to tactics and strategy from behind a desk, working on promotions, website, and catalogs.
So it was with great excitement that I accepted the chance to gain time behind our product at a Mossberg Ladies Writer Event, held earlier this year at Gunsite Academy.
There, I discovered some invaluable insight into the FLEX system and 20 gauge shotguns. Not knowing what to expect, but up for an adventure, this Mossberg Mom packed bags for Arizona and went off to the land of Wyatt Earp and Col. Cooper.
My departure was not without some trepidation, but the warm welcome of our top notch Gunsite instructors Il Ling New and Mario Marchman, as well as the reception from the ladies attending the class, quickly dissipated any initial worry.
It was clear they were excited to introduce shotgun shooting to a rookie and their focus was that everyone was safe, that we learned as much as we could, and that we felt encouraged every step of the way.
As for me, my role included learning as much as I can about shotgunning and assisting our Media Relations Director in presenting the FLEX Shotgun over the course of three days.
FLEX IT FOR FIT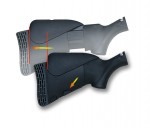 First step was assigning a Mossberg 500 FLEX shotgun to each student and ensuring it fit everyone properly. Unique with its patented latching system, (called the TLS/Tool-less Locking System) a FLEX shotgun allows a user to dial in the perfect length of pull for their own stature by mixing and matching varying stock and recoil pad sizes.
By being able to cherry pick a FLEX accessory stock and a specific width recoil pad meant that everyone was able to achieve the perfect fit.
There would be no settling on a length of pull too long or too short; it was customized for each of our proportions.
Some of us even made adjustments during the day when outerwear needed for cooler mornings was shed for the warm sun of the Arizona desert.
Eight students with eight different configurations meant we all were hitting our targets more often, maneuvering easier, and providing an all-around more comfortable and confidence-boosting shooting experience.
FLEX IT FOR APPLICATION
We presented another facet to the FLEX shotgun system when we reminded the writers about the interchangeable 500 accessory barrel line.
Adding the barrel options along with the FLEX options meant the shotgun was not just customized for fit, but for application.
We took our FLEX 500 from a dual bead, vent rib all-purpose barrel with standard FLEX stock for our day of clays at a local club, to a 20" cylinder bore barrel with dual comb FLEX stock for use in conjunction with an EOTech Red Dot for our tactical drills at Gunsite.
20 GAUGE ADVANTAGES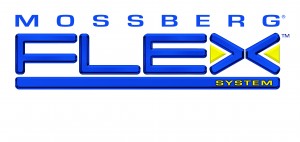 Most ladies opted for the easy handling 20 gauge, but a few seasoned shooters chose the traditional 12 gauge.
If I can offer my personal experience: I chose a 20 gauge, and through nearly three days of carrying and shouldering and drills, needing to do quick follow up shots at times, I did not feel fatigued from recoil or weight.
It's scaled down from the 12 frame and the shotshells are smaller and lighter, so even with the mag tube fully loaded, the weight is manageable.
I found that what we preached in the ad copy was definitely true: a 20 gauge is a manageable option that is suited for a range of users in a household, and still has plenty of shot for whatever is needed to accomplish.
FLEX BONUS: Should one decide to upgrade to a 12 gauge FLEX shotgun from a 20, all FLEX stock, forend and recoil pad accessories will be interchangeable; FLEX accessories are not gauge specific (Just keep in mind accessory barrels are gauge and capacity specific and not interchangeable the same way).
A FLEXED PERSPECTIVE
For someone who has proofread FLEX features in our catalogs, website pages, promotions, and ads umpteen times, I can probably recite all of its features in my sleep.
It was a game-changer for me to have a hands-on time with our FLEX shotgun, and hear the positive reaction of the seasoned writers, some who were seeing the FLEX system for the first time.
The insight was invaluable, and something I could never have gained from the office.
If I can offer any further advice to a woman looking into a shotgun, it is the benefits of taking a formal class.
I know my experience at Gunsite is out of the ordinary range and budget for an average gun buyer, but it does not have to be at a famed academy—look for ladies' classes in your area, as the confidence and connections you will make at a female-focused event could follow you for a lifetime. I know mine will.
~Lisa Baker
To learn about female shooting events and training in your area, contact:
National Rifle Association: Women's Programs | Babes With Bullets | A Girl and a Gun | A Well Armed Woman