How to Introduce Your Wife to Hunting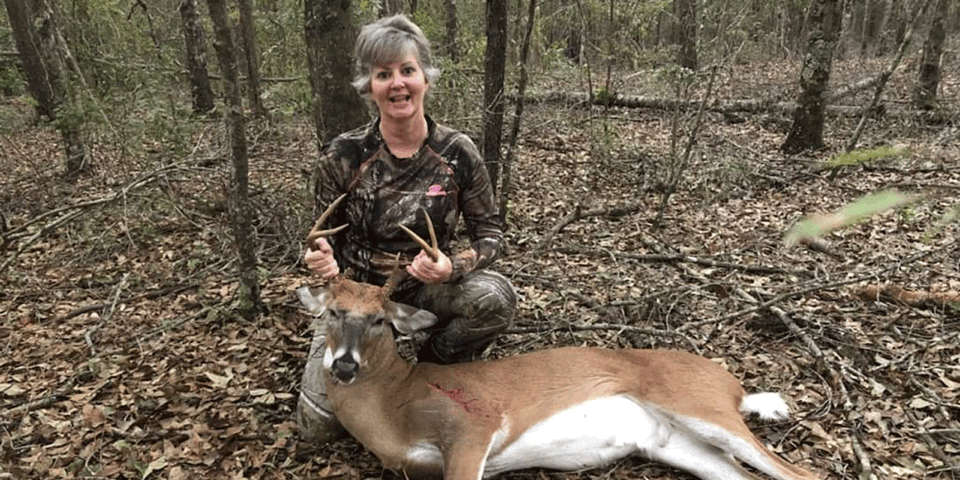 Women are among the fastest-growing group of hunters to hit the woods these days. It's an exciting time as women are discovering a passion for hunting and the outdoors like never before. They are heading to the woods with their husbands, dads, brothers, and boyfriends. But there are also countless husbands wishing, hoping, and praying their wives would get into hunting – they just don't know how to make it happen.
Here's a short list of how to introduce your wife to hunting.
Start Slow and Easy
I've heard horror stories of the husband that was determined to make a hunter out of his wife. He went out and bought her full camo gear and boots, a climbing treestand, deer pee and everything else he could cram into a backpack bought just for her. It was a disaster before it ever started. The pressure and expectations put on this wife were an unnecessary overload that led to tears, tantrums, and a quick trip back to the house.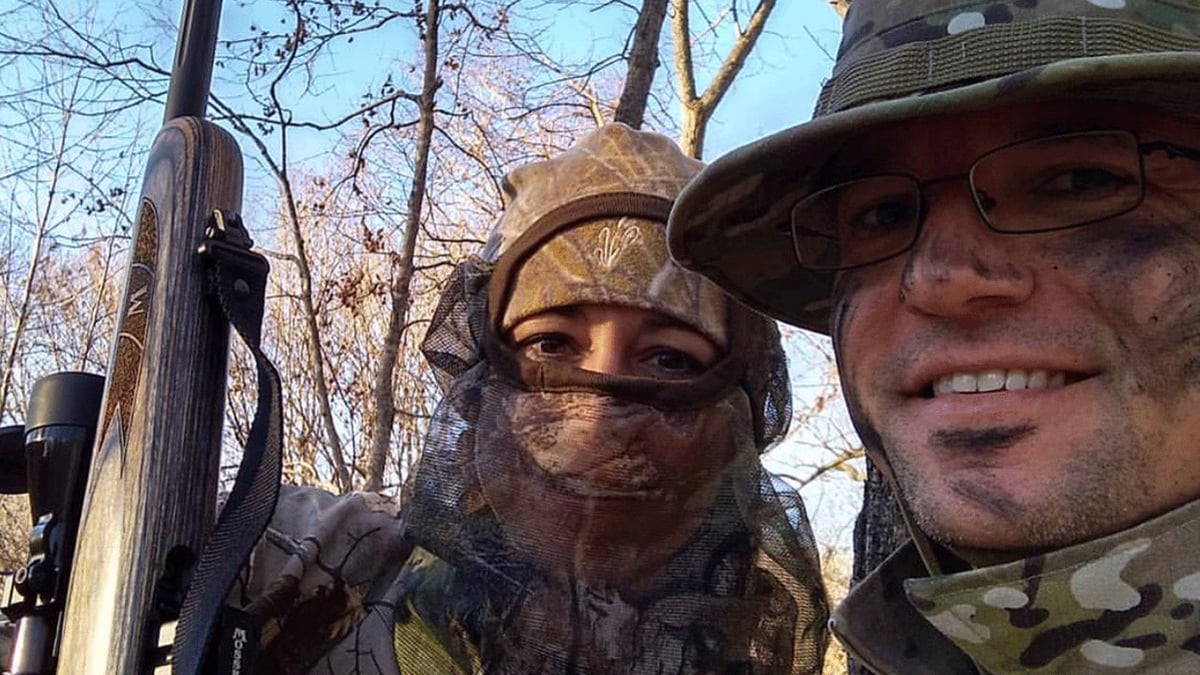 This is the kind of husband that takes things too fast and too intense. Rarely does it go well? Let her tag along on a hunt with you to get a taste of how things go without laying out a bunch of ground rules and expectations for what she should, or shouldn't do. Keep it simple. Don't expect her to monkey up a tree in a climbing stand or sketchy step sticks to hang-on stand 30 feet up a tree. Keep it simple for her first trip to the field.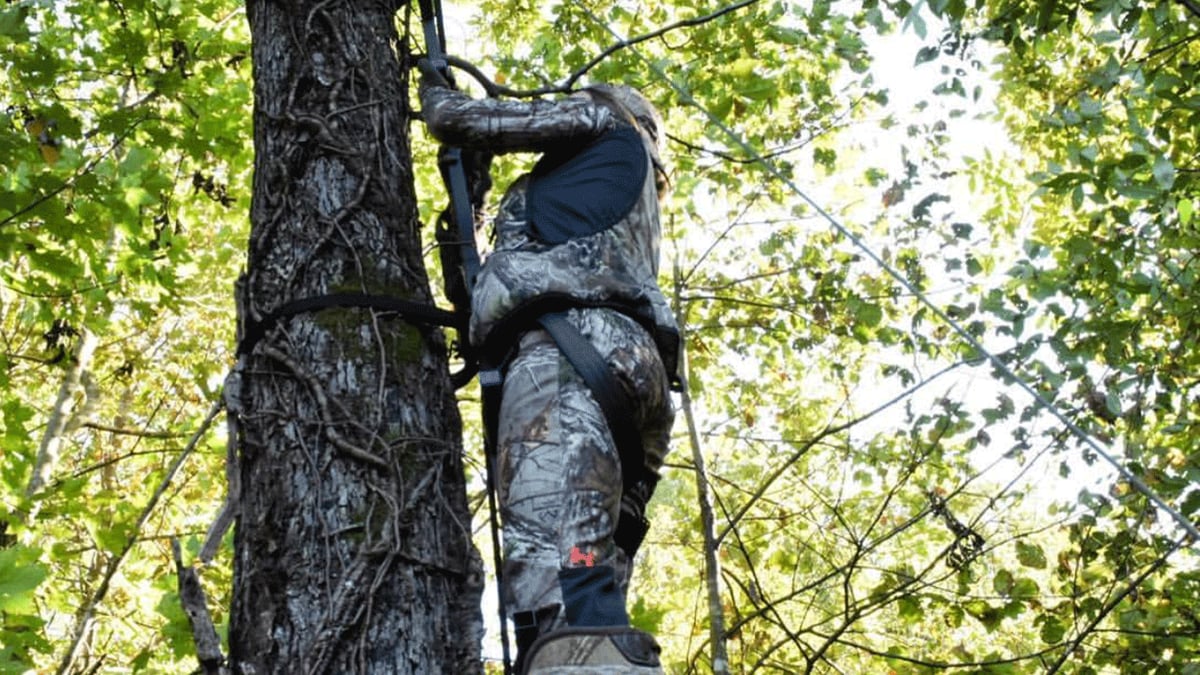 Don't put the added pressure and stress on your wife by having her make a difficult climb into the treestand on her first time out.
First Impressions Are Everything
Make her first trip to the woods a good experience. Wait until the weather is pleasant to introduce her to the hunt. Don't make her first trip to the woods happen on a day when the temperatures are at 95 degrees…or 15. Comfortable weather makes for an enjoyable experience that she'll want to do again. If she's freezing and miserable, you can bet she won't want to make it a regular routine in her life.
Be sure to have her favorite snacks, drinks, and coffee packed along for the trip, as well as a comfortable spot to sit in the blind. Just because you can sit on a 5-gallon bucket all day doesn't mean it'll work well for her. Treat her like the queen she is and she'll likely want to repeat the experience.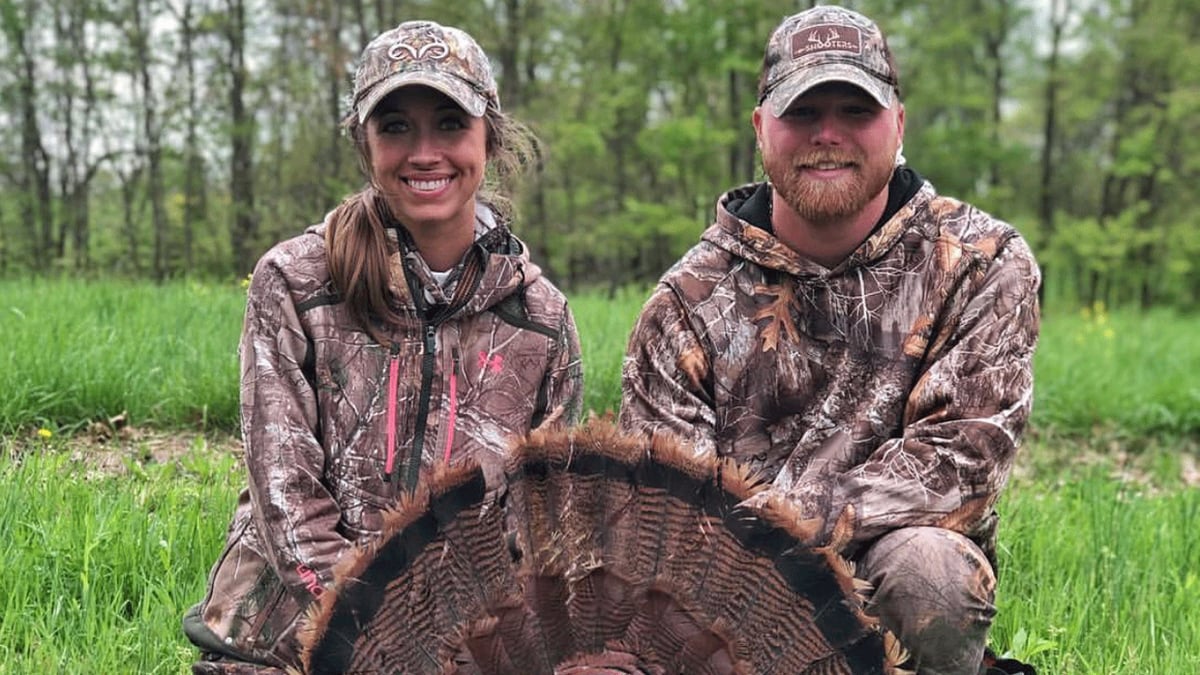 Don't Go Overboard on the Firearm
Be sure to outfit her with a gun that properly fits. Your 300 Win. Mag is probably not the best choice. Remember, a gun that stomps her shoulder will leave a negative impression on her. She won't like it. Go with a gun with less recoil and that's easier to handle. Depending on her frame, a youth model rifle or shotgun often works great for the ladies. Calibers in .243 and the popular 6.5 Creedmoor are great options for deer hunting with less recoil for smaller framed shooters.

Keep Her Warm
Nothing will ruin a hunt quicker for a new hunter than getting cold. A small, portable heater is a great option for keeping close to her feet in the deer blind or duck blind. Keep a fresh batch of Hot Hands hand warmers close by for her to have in her pocket, or slip into her boots.
Fortunately, with the boom in women hunters these days, many companies have answered the demand for better clothing, boots, and gear designed specifically for the ladies. Manufacturers like Pro has a line of quality clothing to provide ample warmth and comfort. Sitka Gear offers one of the most extensive lines of apparel for the ladies you'll find anywhere. These are quality garments designed just for women. Not just a shrunk-down version of men's gear.
Hunting with your wife can make for some of the best, or worst, memories of the season. It all depends on how you plan for the mission with your better half. Remember, leave the high expectations at the house, keep it fun, and it'll be one of the best hunts of the year.
About the Author