Why You Need A Hunting Journal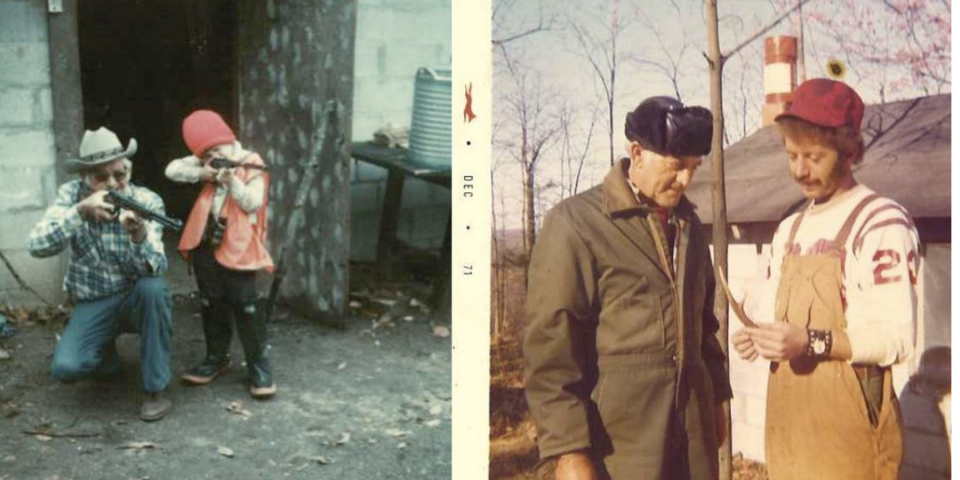 I'm not a betting man, but if I were, I'd bet the farm that you remember the first deer you ever killed as if it happened only last week.
I've been quite blessed with a meaningful and rich friendship with Will Primos for many years, and for reasons unknown to me at this moment, I'm thinking of the time we sat in his home by the fire and our conversations turned to early memories when hunting was as pure as it could be. I asked Will about the first deer he ever took down. You could see his eyes fixed on a point outside the window just to his left as his heart ran off in the distance to work its way back to the genesis of that memory.
I believe it is the same with us all.
Whether it's a deer, or elk, or coon hunt, I don't know that I've ever met a hunter unable to recall "the first one" without the conversation becoming instantly and deeply sentimental.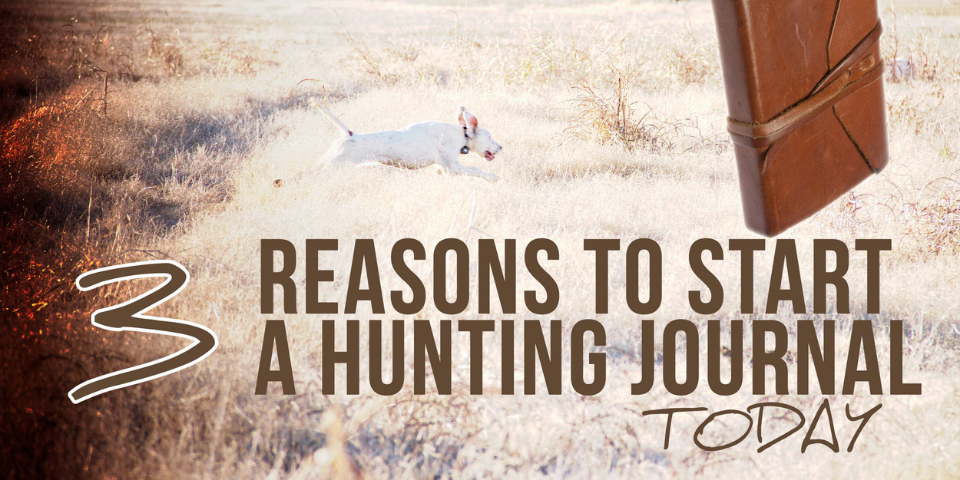 Recently I was reading a piece from a buddy of mine on 3 Reasons To Start A Hunting Journal Today. The author, Cal Trout, is perhaps one of the last remaining of the Hemingway archetypes walking the planet.
Cal is the owner of Trout Valley Quail. He doesn't simplistically provide guided quail hunts. He provides an ecosystem where the hearts of hunters can thrive with time spent with people most dear to them, and thus quail hunting is just the stage where those feats are played out time and time again.
He's a fourth-generation farmer, by choice, and a good and competent farmer by farming standards. Cal is a romantic bird dog connoisseur, a poet, and perhaps one of the more intriguing men I've ever known. His vocabulary, and ability to plow deep on just about any subject, testifies to the level of his graduate education, one which would make the pioneers of Ole Miss quite proud.
In Cal's post about why a man needs a hunting journal, I found myself to be nodding my head in agreement as to why I should get back to doing this. However, if I'm being transparent, I didn't see myself having the discipline to return to it.
That is until Cal, in his subtle, Southern charm, which I've come to love so dearly, referred to his daddy's Delta expeditions. In discussing what a hunting journal has done for his soul, Cal said in the reading of his dad's hunting journal from the 1970s, "I've spent many days afield with my father, but reading of his hunts then, when he was the same age as I am now … is a special treat. It allows me to know him better."
For some reason, I could see Bud walking with an unloaded shotgun as the hunt found its closure, ducks strapped on a simple string that perhaps he'd impulsively taken from the barn as he walked out to hunt.
Clad maybe in a flannel shirt, waxed cotton jacket, and rubber hip boots to navigate the Delta gumbo mud, I could see him talking with his buddies of their early twenties, young dads just entering fatherhood perhaps. I could easily picture them traversing the flooded corn and rice fields, and wondering aloud if mama would have any breakfast made once they returned home.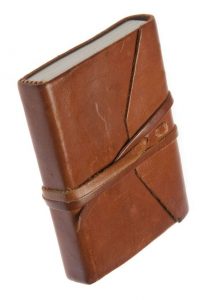 At that moment, I could see how deeply the hunting journal of Cal's father had impacted Cal himself. Immediately, without any other mission to get in my way, I jumped on Amazon and ordered a leather journal. And I bought a good one, too: choice cowhide in tobacco-colored leather with over 400 blank pages. It will work its way through my family for generations, and therefore, a cheap literally product would surely not suffice.
I didn't want my boys to miss another moment of knowing the heart of their father.
It wasn't the first time I'd ever thought of keeping a hunting journal. I remember being around the age of 16 when I bought a spiral notebook and began to record my deer hunts. I didn't have the staying power to keep up the habit over the years, but man do I wish I had done that, for I'd love to read about those hunts now.
My journal came just a couple of days later.
Knowing that I would again start recording my hunts, yet also knowing that I couldn't go back to every hunt I'd been on since I chose to go back to the memory of the first hunt I can ever remember and work into the journal from there any early memories of hunts that stand out in my mind.

The opening entry in this new hunting journal was indeed my recollection of the first hunt, which took place in the company of my grandfather and my dad. It would have been in the fall of 1977.
I wrote about the deeply invigorating adventure of sitting between them on the bench seat in my grandaddy's dark green 1963 Dodge truck. I can still hear the low moan of that four-wheel-drive manual transmission as we crawled down muddy logging roads to get back to a hunting cabin where we'd spend days by campfires eating jerky and whittling.
In that entry, I spoke of following my grandfather down an old stagecoach trail through the timber and watching him miss a large buck that we'd surely jumped out of an early morning bedding area.
My grandfather was a World War Two combat veteran. His boots ran across Normandy beach. He fought through France and Germany doing his part to rid the world of a hostile Nazi regime.
With the sun of that clear November morning hitting me square in the face, fighting its way through the glare of white oak limbs, I watched him swing his gun to his shoulder and shoot at this glorious beast.
Three times shots broke the mountain silence, shots which held within them lightening repetition as he worked the bolt of that gun with such ease.
At that moment I was sure Wyatt Earp could only wish his skill set was as tuned to perfection as that of my granddaddy.

After doing a little research on the matter, I discovered that my grandfather, Joshua Cruise, owned a Mossberg 385 KA 20 gauge bolt action shotgun complete with what was at the time called a C-lect choke. The gun owner was able to adjust the muzzle constriction from Full, Modified, and Improved cylinders to fit the needs of the hunt on hand. And it was that very gun he'd used to try and conquer the large whitetail we'd surprised.
At the end of the first entry, my heart was so overcome with the clarity of memories of the hunt itself that I found myself in gentle tears. I could not stop their flow, for they came from a well deep inside me; a well built with deep love between me and my granddaddy. We didn't just love one another, our love was both felt and verbal. Love that is real is love that is spoken, for I'd heard the words from him many times, "I love you, buddy."
You see, dear friend, we assume that our families know these stories. Yet, in our assumptions, scores of family history go to the grave with us and forever remain silent, for those stories are often never articulated in permanency.
Upon finishing the entry, I knew that my devoted friend Cal, with his soft Delta charm, had surely succeeded in the intended effect of why I needed a hunting journal.
And it's why you need one, too.
About the Author