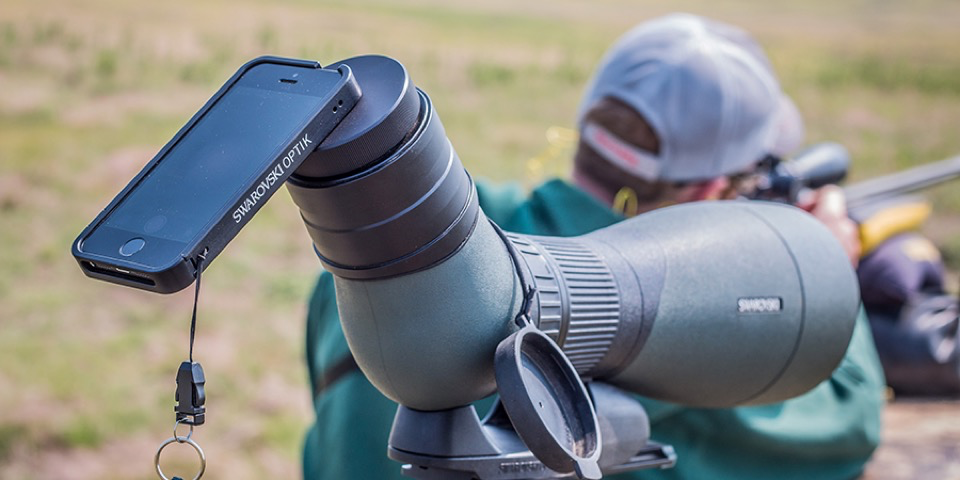 Western mule deer hunting doesn't always get the same adoration from hunters as elk, and part of that is likely because of the excitement that comes with hunting big-bodied bulls during the September rut. But as any experienced Western hunter will tell you, a mule deer hunt can be one of the most enjoyable fall pursuits to be had.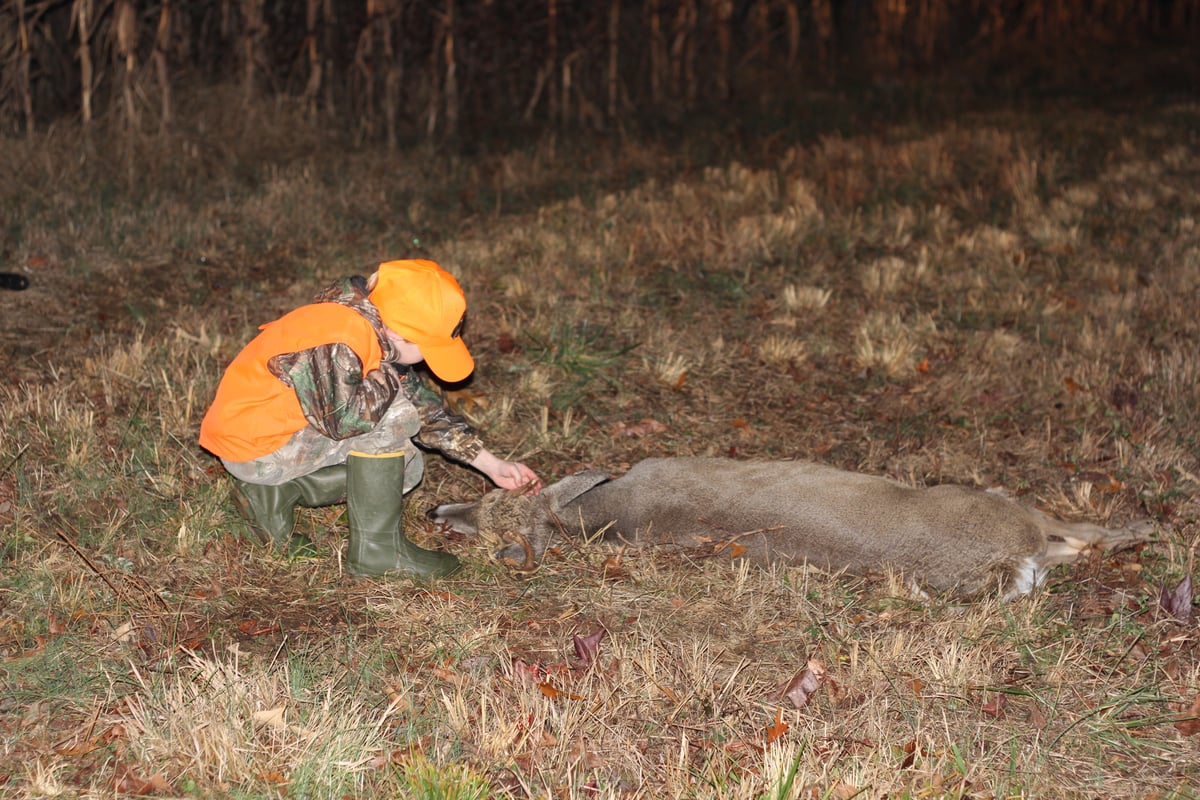 For one thing, your average mule deer tag is considerably cheaper than an elk tag, especially if you're hunting out of state. You'll usually get to experience the same breathtaking country as you would during elk season, which means a foray into the best terrain the West has to offer. While trophy units come with a premium price and a couple of years wait through the draw, there are plenty of relatively easy-to-obtain tags in states like Colorado, Wyoming, and Nebraska that won't cost you a fortune. To help you get the most out of your hunt, here are nine great mule deer hunting tips for this season.
1. Scout 'Em Hard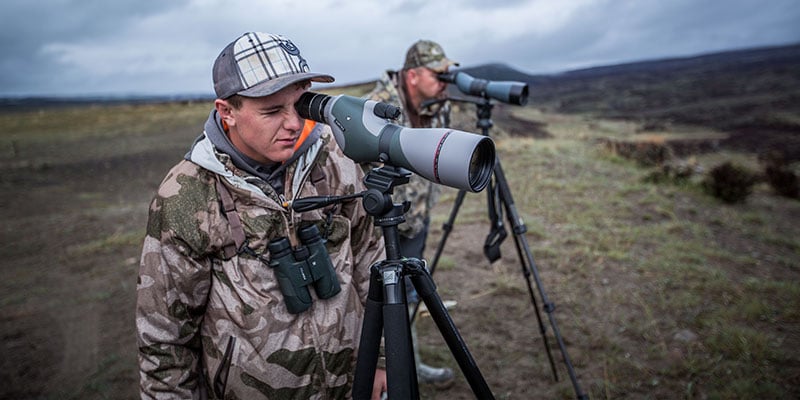 There's a maxim that applies to mule deer hunting, and all hunting if you think about it: the harder you scout, the more chance of success when the season arrives. My general practice is to start by casting a wide net, scouting as many areas as possible before the season, and then honing in on specific areas where I've seen deer, located signs, or gathered trail camera photos over watering holes. Start with a paper map and drive as many roads as you can. As the season draws nearer, I narrow my focus and key in on specific areas where I've seen the most action and spent more time afoot.
Keep in mind, early elk and mule deer archery seasons impact deer movement, so try to anticipate where the deer go when pressured. In September and early October, you're likely to see a lot of bachelor buck groups, while in late October and November rut activity brings more bucks chasing does. As they've been saying for years, find the does and you'll find the bucks.
2. Enter the Digital Revolution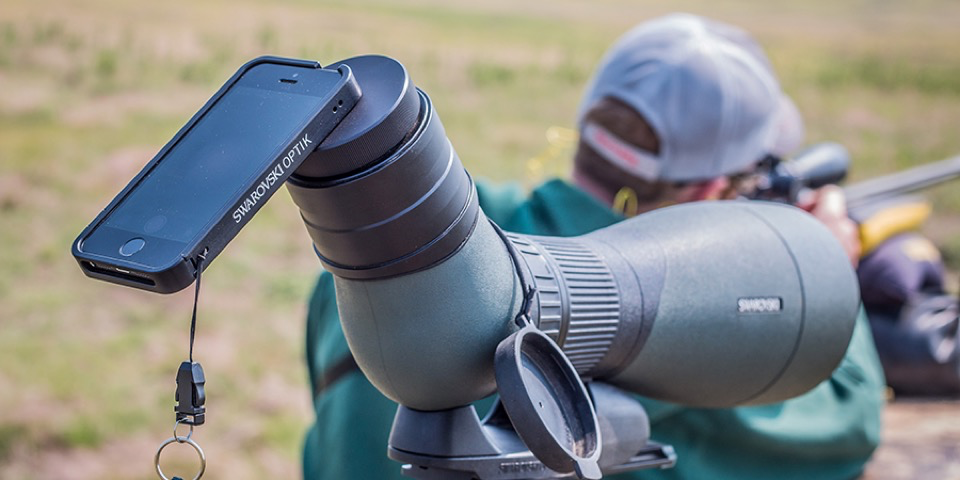 While I still use a paper map from time to time, there's no replacement for the digital tools available to hunters today. My go-to items include a Garmin 64ST GPS unit with OnXMaps, an iPhone adapter for my Swarovski spotting scope, and the ever-handy Google Earth. The $100 OnXMaps state-specific chip for my GPS displays everything from private landowners to hunting units and BLM sections and allows me to hunt country I'd otherwise omit from my hunt plan. I can mark hunting spots, animal signs, and watering holes. The iPhone adapter for a spotting scope allows me to photograph big bucks for later reference or take videos of animal activity.
3. Glass Matters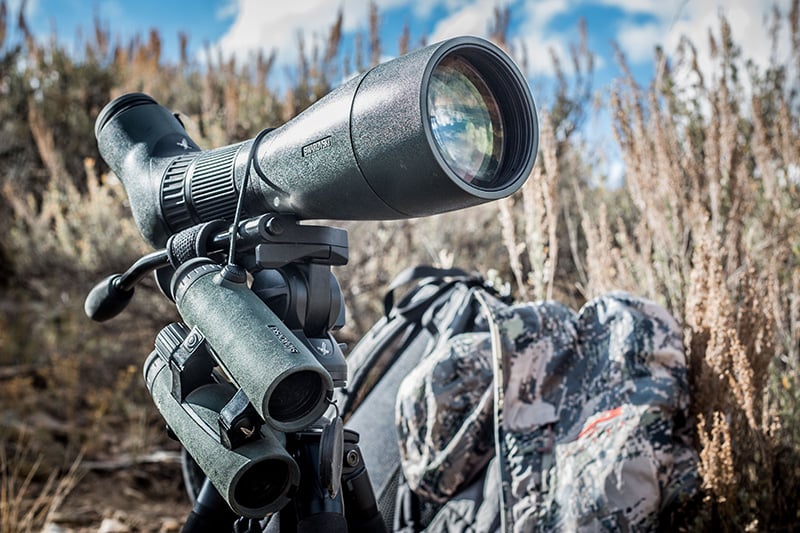 Everyone is on a budget, but I've found all-too-often that optics—from scopes and binos to spotting scopes—often get the ax from a lot of hunter's toolboxes. While a lot of cost-friendly optics still deliver, I'm willing to prioritize and pay for premium glass. My suggestion is to buy the best you can afford. Premium glass allows you to track that mulie at 800 yards in low light, whereas the disposable model will produce nothing but a blur in the same conditions.
4. Rifle Considerations
For this year's mule deer hunt in October, I decided on a Patriot rifle with Kryptek Highlander synthetic stock in .270 Winchester.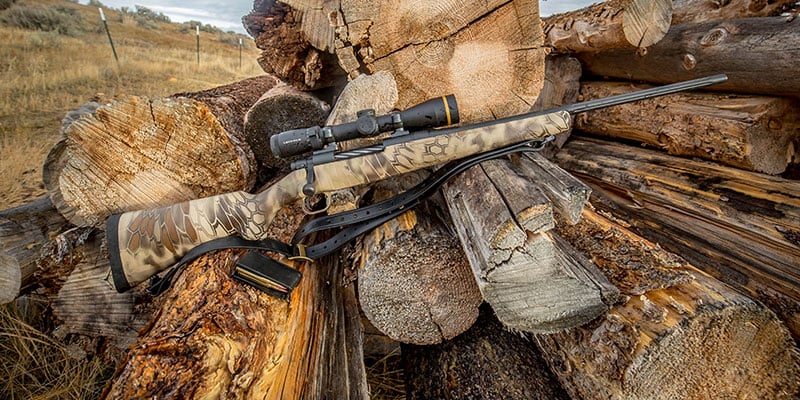 Mossberg Patriot Rifle with Kryptek (#27949) (MSRP: $421.00)
Not only does the Kryptek pattern make for a sharp-looking gun, but it's also weather-resistant and sure to last for years. A matte black, 22-inch barrel with the recessed crown was tack sharp at the range, posting groups well under an inch at 100 yards. The other key factor inaccuracy is the Lightning Bolt Action (LBA) trigger, which breaks clean and crisp and is adjustable from 2-7 pounds.
And of course the .270 Win. the round has been proven for almost all North American non-dangerous big games, especially on elk and deer-sized games. Recoil is minimal and paired with Hornady's 130-grain Superformance GMX load the rifle proved to be lethal out to at least 400 yards. I topped the Patriot with a Leupold VX-6 2-12x42mm scope with a FireDot reticle. When the moment of truth came, I had a nice four-point buck lined up at 210 yards. I waited for him to stop, one ridge distant then squeezed the trigger. The bullet hit exactly where I'd wanted, vaporizing both lungs and taking the back of the heart off. Pinpoint accuracy and a clean, one-shot kill. It's hard to ask for much more than that.
5. Plans A Through Z
Given the nature of public land hunting, there are an insane number of variables that change each year and can't be anticipated, including hunting pressure. Of these nine mule deer hunting tips, this is probably one of the most important. You must develop plans A through Z--be quick to adapt, and always have a backup plan to your backup plan. Coming to the realization ahead of time that you'll likely have to adapt your strategy helps quell whatever frustration you'd experience when variables change.
6. Use the Early Seasons
If you can, use early seasons like archery elk and mule deer to track movement and check for a sign. Since mule deer and elk inhabit a lot of the same country out West, it's wise to double up on your hunting focus early on. I'll generally hunt the month of September in Colorado for archery elk and, not surprisingly, this adds to my hunting plan come later mule deer hunting rifle seasons. Not only do I monitor hunting pressure, but I also key in on overlooked countries where I've seen signs of deer.
7. Shoot Year Round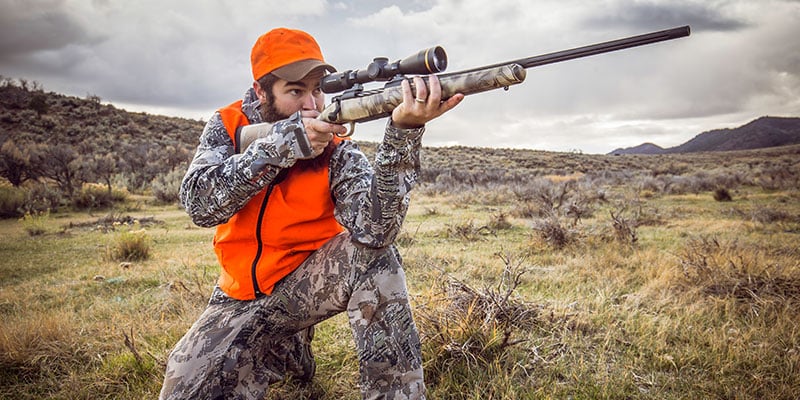 One of the most common—and to me, frustrating—practices among hunters is to give 'er the ol' two-shot annual sight in and then head afield as if that limited amount of shooting was going to prepare you for the moment when your trophy is on the line. Instead, shoot year-round. Try out different loads, practice from bench and field positions and get comfortable with shooting sticks. As you do, you'll find that your shooting improves, and you're better equipped to respond when buck fever strikes.
8. Make it a Family Affair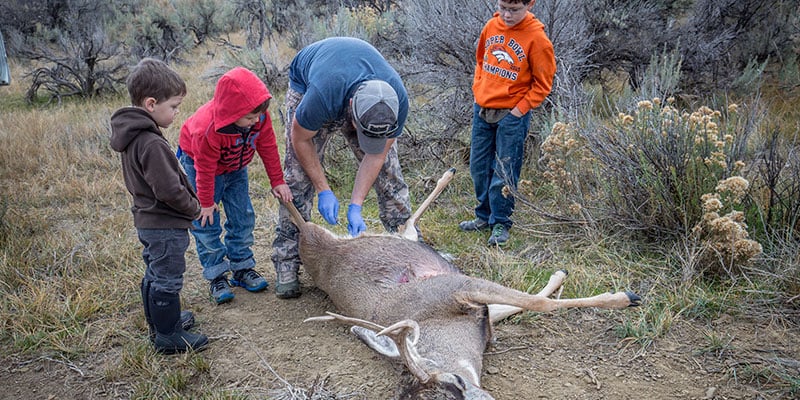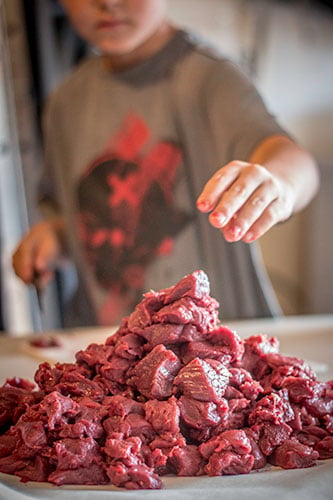 One of the best parts of hunting for me is sharing the experience with my three boys. While they're not yet old enough to be the trigger man during hunting season, they're plenty old enough to participate in all the other rituals of the hunt, including field dressing and butchering. And they love it! It's ironic to me that so many people cringe when it comes time to butcher a game animal but think nothing of dissecting a formaldehyde-drenched frog in science class. Personally, it's a far more interesting and practically useful lesson to include my kids in meat preparation. It's from this experience they can appreciate where their food comes from and develop their passion for the hunt.
9. Meat Me
While you can do almost anything you like with your mule deer meat, a lot of the taste is going to depend on when the animal was killed and in which type of terrain. If it's early season and your mule has been feasting in corn or hay fields, you'll be satisfied with burgers and steaks. If like me, you shoot your buck during the rut in the sage-laden high country, that's when the "gamey" taste is worst.
For this scenario, I'll turn most of the animal into breakfast and Italian sausage. Not only does that take care of any gamey undertones, but it also makes for a delicious supply of filling for biscuits and gravy, breakfast burritos, and spaghetti with meat sauce—all staples in my home. If you do end up preparing your meat, I highly recommend a premium quality grinder. I've used the pro-grade, 6-pound-per-minute Waring MG1200 for a few years now, and for the cost of having one game animal processed by a meatpacking operation, you can do it quickly and effectively yourself for years to come.
Follow these nine mule deer hunting tips, and you'll be sure to have one of the most enjoyable, beautiful, and cost-effective hunts this season. And even if you don't necessarily plan on going mule deer hunting, you can apply these strategies on many different hunts. Just remember that it all starts with preparation--and it ends at the table, surrounded by friends and family.
About the Author

Eric Conn
Eric Conn is an avid outdoorsman, husband, father, writer, and bearded gospel man. When he's not adventuring in the wild, he writes and is the Editor in Chief at Gun Digest magazine.
See all articles by this author