Old Betsy | The Mossberg that Made a Lifetime of Memories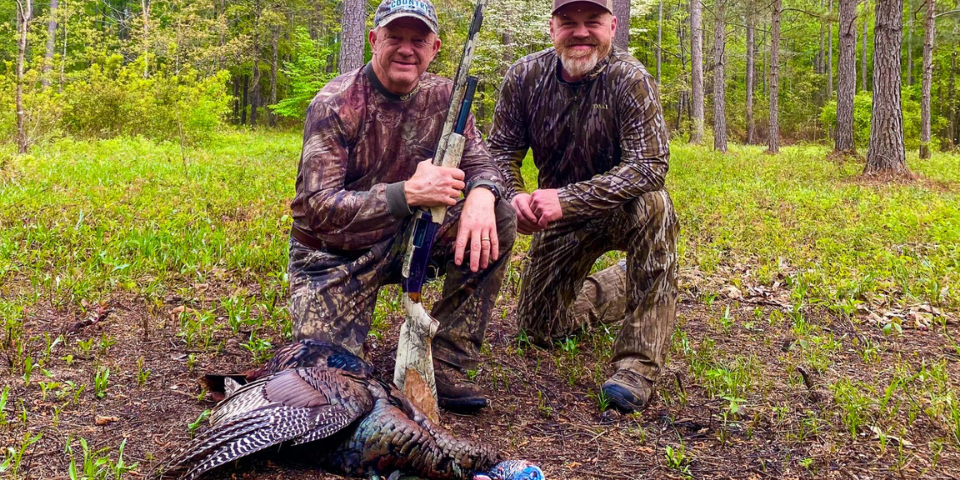 It was a Georgia spring turkey hunt that led me to my first time in hunting camp with Brian Murphy. Murphy spent much of his career as the boss man for the Quality Deer Management (QDMA), and is now working with the crew at HuntStand, makers of the popular hunting app.
Murphy and I shared some good times in turkey camp despite the birds being few and far between over the course of our few days together. We ate like kings, shared experiences and insight, and swapped lots of hunting stories from days gone by.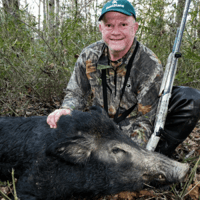 One common theme to Murphy's stories was the tale of his Mossberg shotgun, affectionately named, Old Betsy.
My first encounter with this gun came after the evening hunt when Murphy killed his Georgia turkey shortly after leaving camp. I had the chance to hang out with Murphy, and Old Betsy, while in turkey camp during the 2021 spring season. It was one of those flash hunts when everything falls into place, and the action was fast and furious.
Murphy walked up on a gobbler and hen just as they were exiting a food plot. He plopped down behind a brush pile and made a few calls in hopes of turning the gobbler back in his direction. The gobbler immediately fired back and started a quick march in Murphy's direction. A moment later the bird was in the food plot and closing in on Murphy's hide. Murphy tightened the trigger on Old Betsy and claimed yet another critter with the gun he'd hunted with most of his life.
Murphy purchased the Mossberg 600AT 12-gauge shotgun in the early 80's at age 15 with money earned from mowing lawns. Since that time, he's taken nearly 100 different species of critters from all across the world. He grew up in Oklahoma and Texas and now lives in Georgia. Old Betsy has claimed numerous small game animals, including squirrels and rabbits as well as most ducks and geese that call these states home. He's also put the shotgun to work on big game animals like deer and hogs as well.
In addition to most every duck on the flyway, other birds taken by Old Betsy include crows, coots, cranes, woodcock, and 3 subspecies of wild turkey (Eastern, Osceola, Rio Grande). There have been multiple subspecies of quail and dove, as well as pigeons, pheasant, and chucker.
"I've hunted around the world with that shotgun," says Murphy who lived and worked in Tasmania, Australia for four years.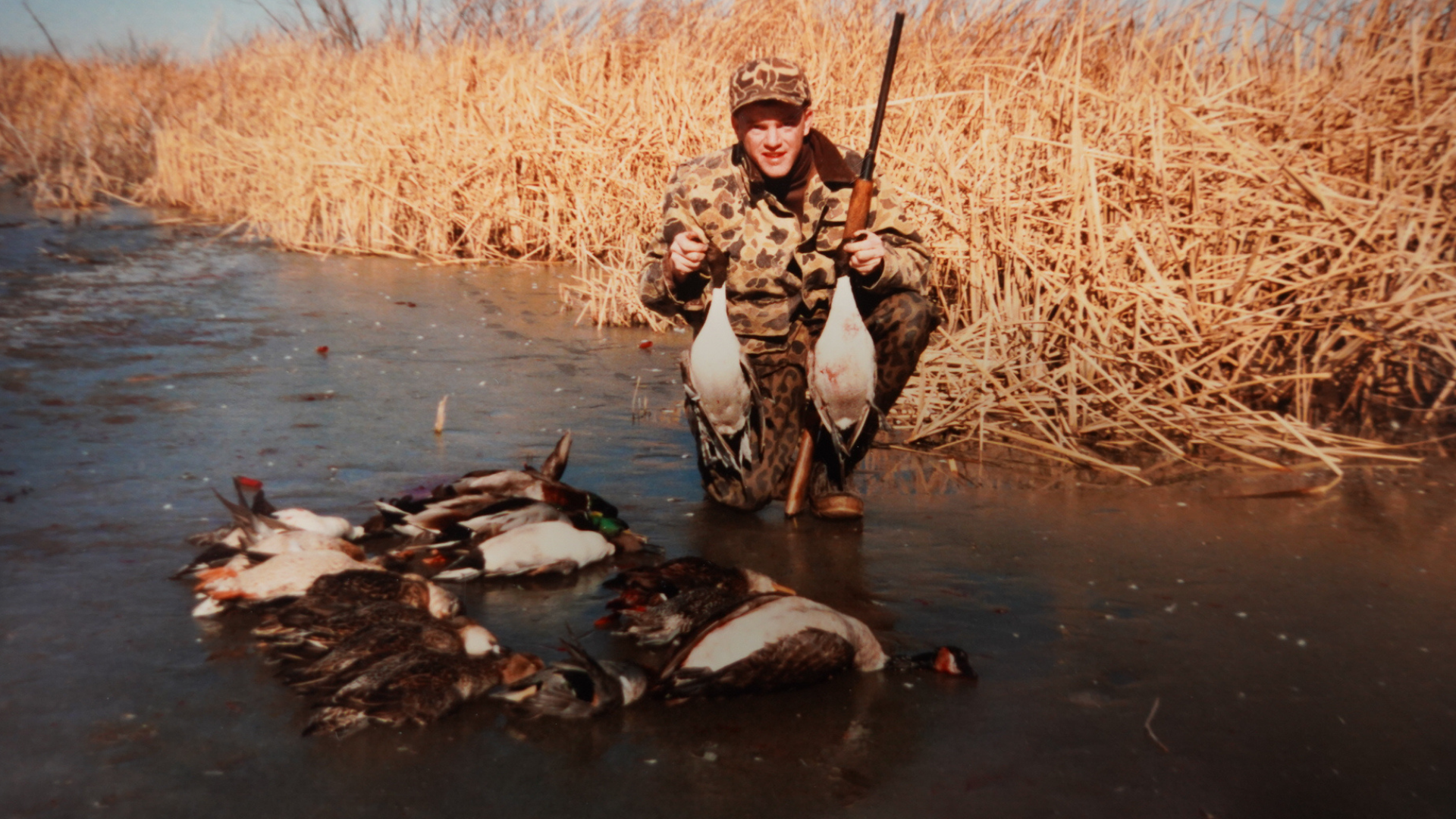 Murphy and Old Betsy, pictured with ducks and geese his crew shot on a cold winter morning in waterfowl season.
"There have been European rabbits and hares, as well as several species of wallabies taken with Old Betsy. There was even a time while living in Australia when Old Betsy was nearly confiscated by the locals under their oppressive gun laws. Suffice to say, my childhood shotgun has been through a lot! Although she rattles a bit and is weathered from four decades of faithful service, I wouldn't trade her for the finest shotgun in Europe. Together, we have created a lifetime of memories, which is priceless."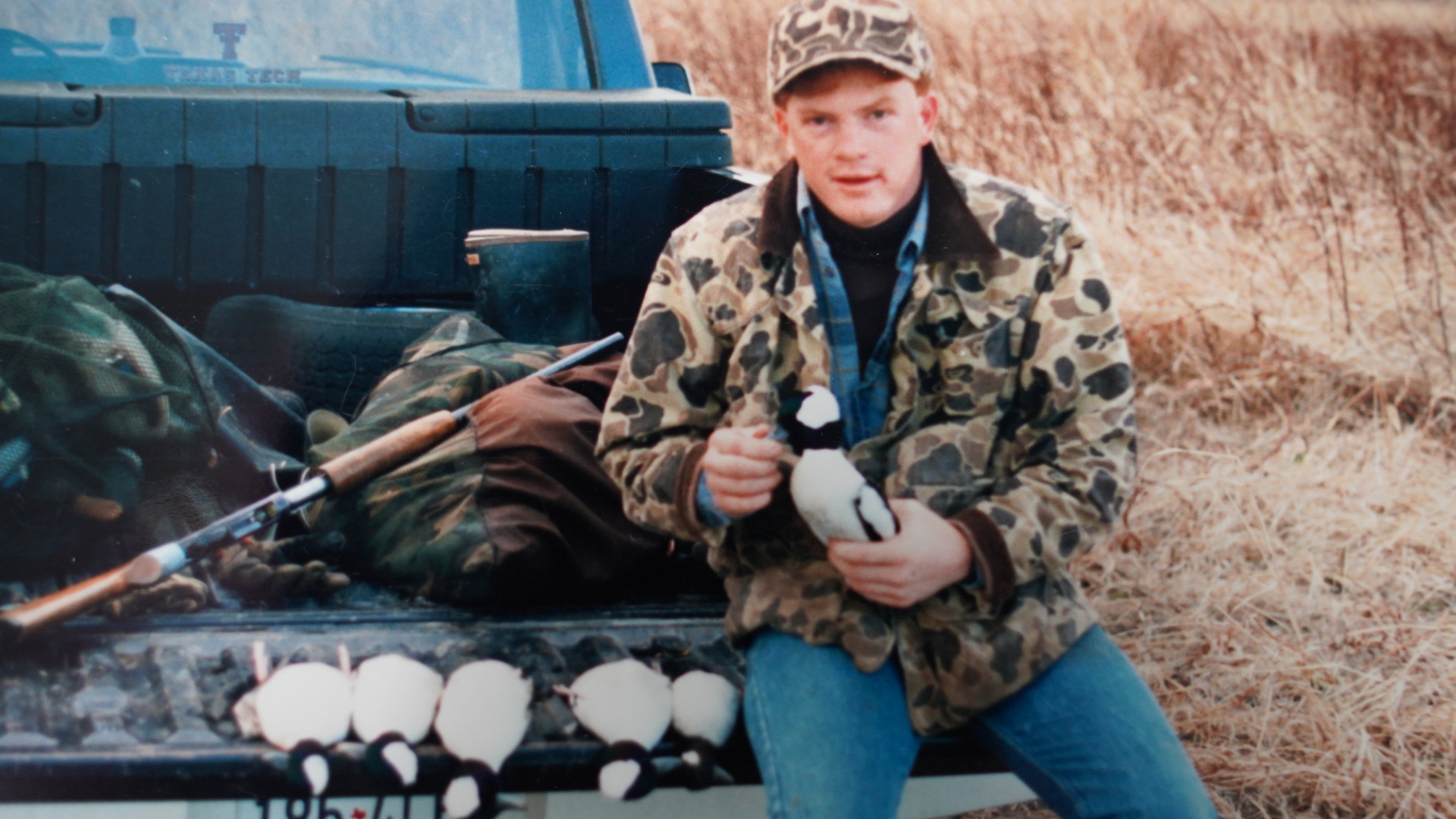 Tailgate photos from back in the 80's are hard beat.
It's safe to say that few other shotguns have taken the number and variety of animals that Old Betsy has taken over the years. The memories made and stories that could be told revolving around hunts with this one shotgun are priceless.
What about you? What's your favorite shotgun? And what species list have you taken with that particular shotgun?
About the Author