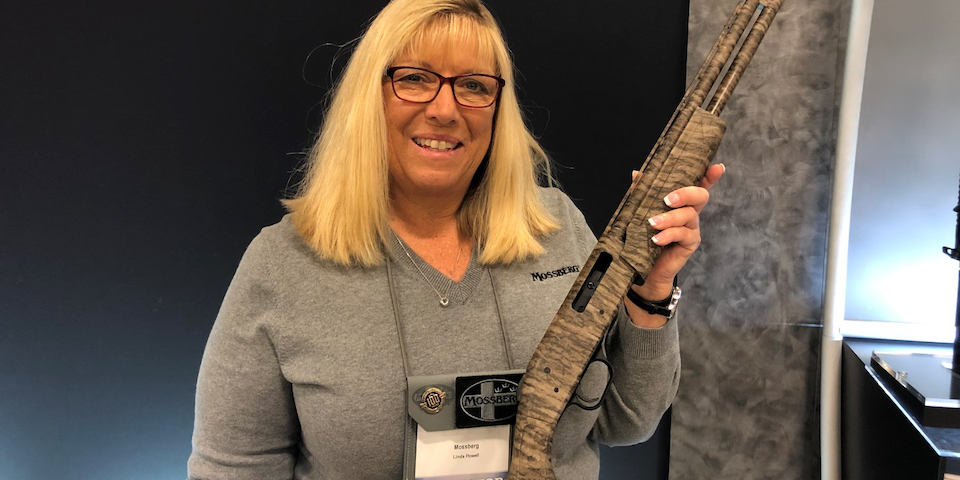 We recently made the rounds at the 2019 NWTF Convention & Sport Show in Nashville, Tennessee. This annual event is much like a family reunion of sorts as turkey hunting friends and family gather from across the country to see all the latest in the world of turkey hunting.
The event plays host to a plethora of banquets, Hall of Fame inductions, taxidermy contests, call-making contests, and the highly anticipated Grand National Calling Championships, where the best turkey callers from across the country compete for over $25,000 in cash and prizes.
The main attraction is the sports show where you'll find just about any turkey gear imaginable. It was a great opportunity to gather thoughts and ideas on the top turkey gear for 2019. Here's a closer look at what we found for the top turkey gear for 2019...
Mossberg 500 .410 Shotgun
One of the hottest new turkey guns we found for 2019 is the all-new Mossberg 500 Turkey in .410 Bore. If looks alone could kill, this gun would be at the top, but there's more to the story on this one. With the current turkey gun trend being a movie from the .12 gauge to the lighter .20 gauge and even the .410, it was a perfect time for Mossberg to deliver on this slick new turkey gun. The gun features a 26" barrel with a front fiber optic sight and a fixed full choke. It weighs in at just 6.5 pounds and is finished in Mossy Oak Bottomland camo. The gun sells for $500.
Another slick new turkey gun option for 2019 is the all-new Mossberg 835 Ulti-Mag Tactical Turkey gun. The gun sports a 20" barrel with adjustable fiber optic sights, vent rib, and the X-Factor ported turkey choke tube. It's chambered to 3.5" and is dressed in Mossy Oak Obsession camo. The gun sells for $652.
Federal Heavyweight TSS
Tungsten Super Shot (TSS) is the hottest stuff going these days when it comes to shotshells for turkey hunting, and Federal has you covered for 2019 with their Heavyweight TSS. Providing a higher pellet count, the load packs a punch, allowing you to kill turkeys at longer distances than ever before. The tungsten-alloy material's 18 gm/cc density is 22 percent higher than standard tungsten and 56 percent more than lead.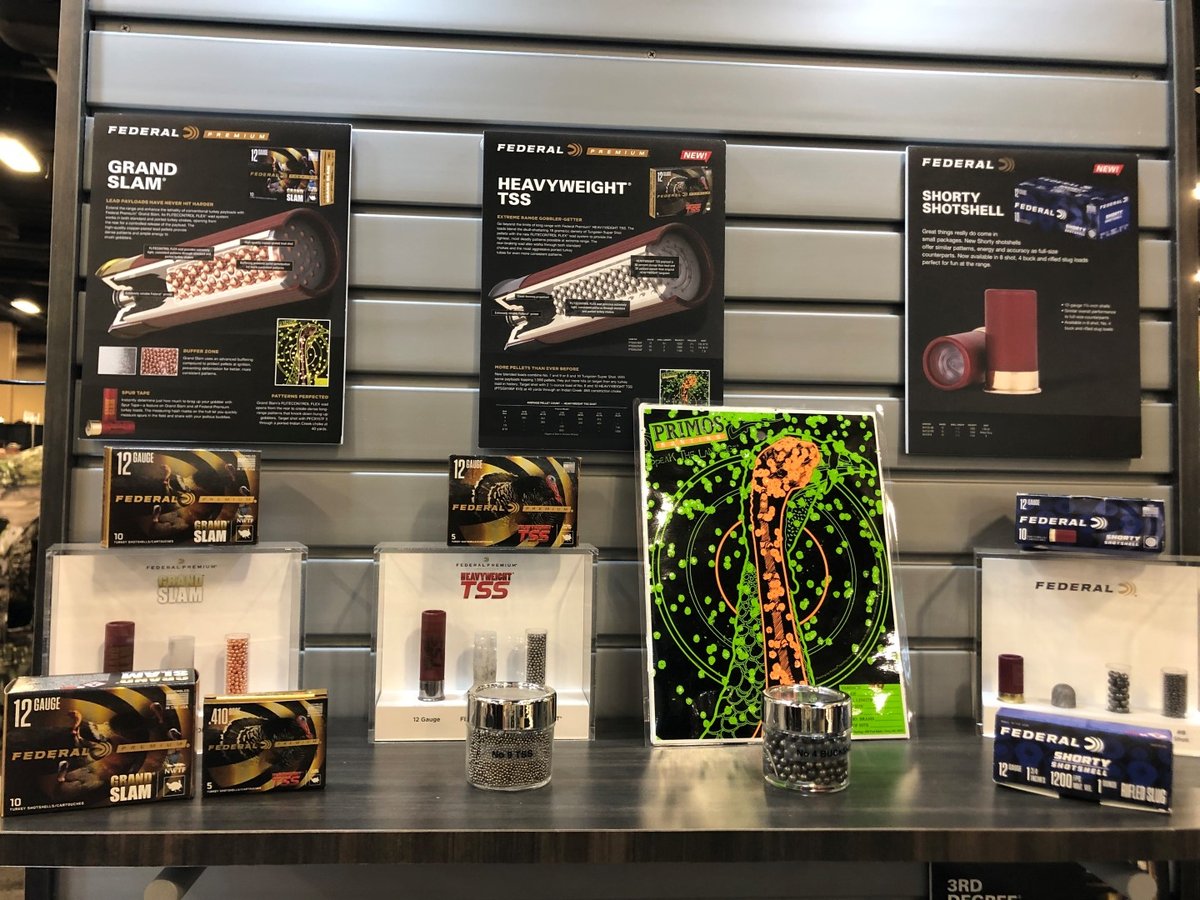 Kill turkeys at longer distances than ever before with Federal's Heavyweight TSS.
Higdon Turkey Decoys
Higdon Decoys has introduced their new lineup of turkey decoys for 2019 with their all-new Higdon Hard Body Series. The line includes the Hard Body ¼ Strut Jake, Hard Body Laydown Hen, Hard Body Feeder Hen, and Hard Body Upright Hen. Higdon's goal with these new decoys is simplicity, realism, and toughness. They feature a one-piece body design with integrated stake storage. They boast XHD Hyper Feathering for incredible realism. They're built to handle any abuse you dish out with their lightweight and durable hard body design. They also feature a universal stake motion system to bring your decoy to life.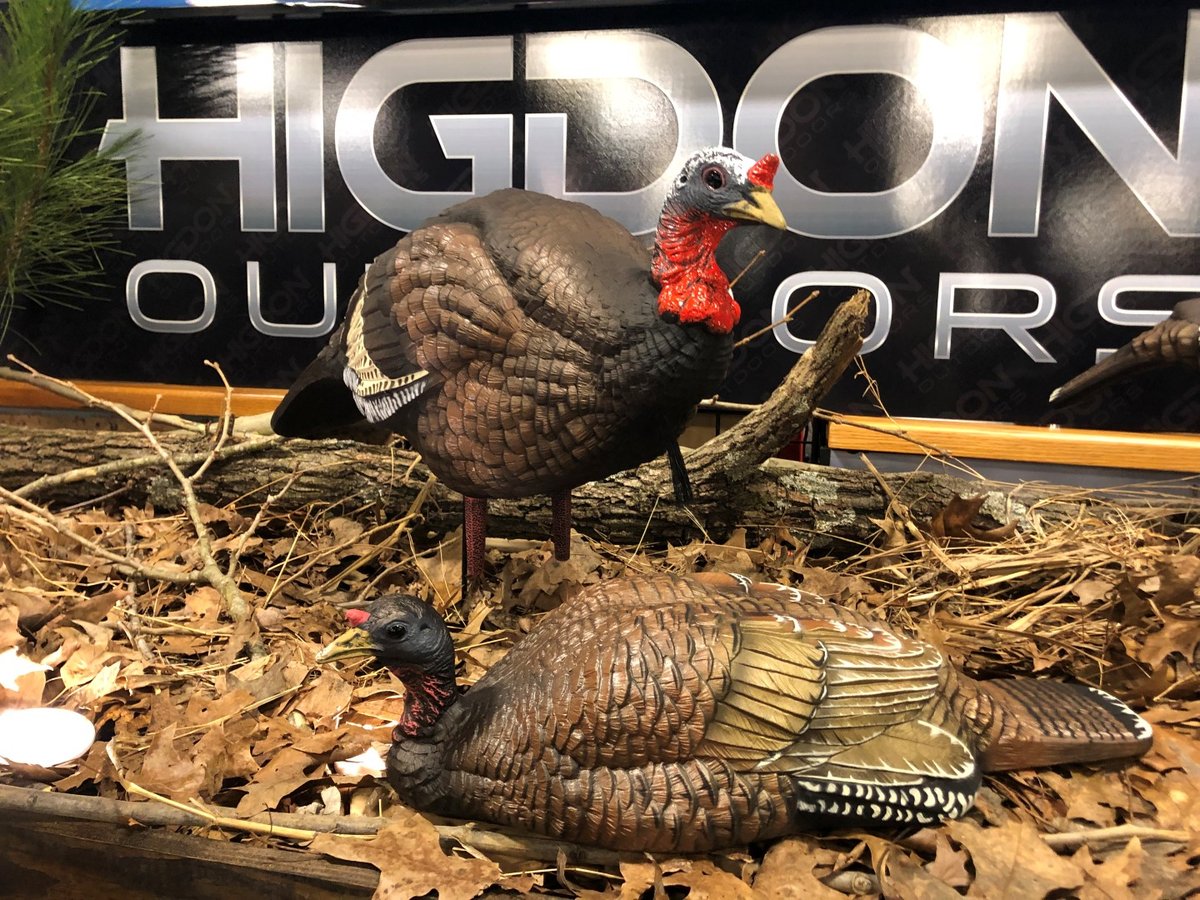 The all-new turkey decoys from Higdon deliver realism, simplicity, and toughness
onX Hunt
onX Hunt mapping is nothing new, but they are adding more and more technology with each passing year to make the smartphone app one every turkey hunter should have in his or her phone. It's a pretty genius system that quickly and easily tells you where you stand as you explore new ground for hunting. You can size and scale property, find landowner information and so much more.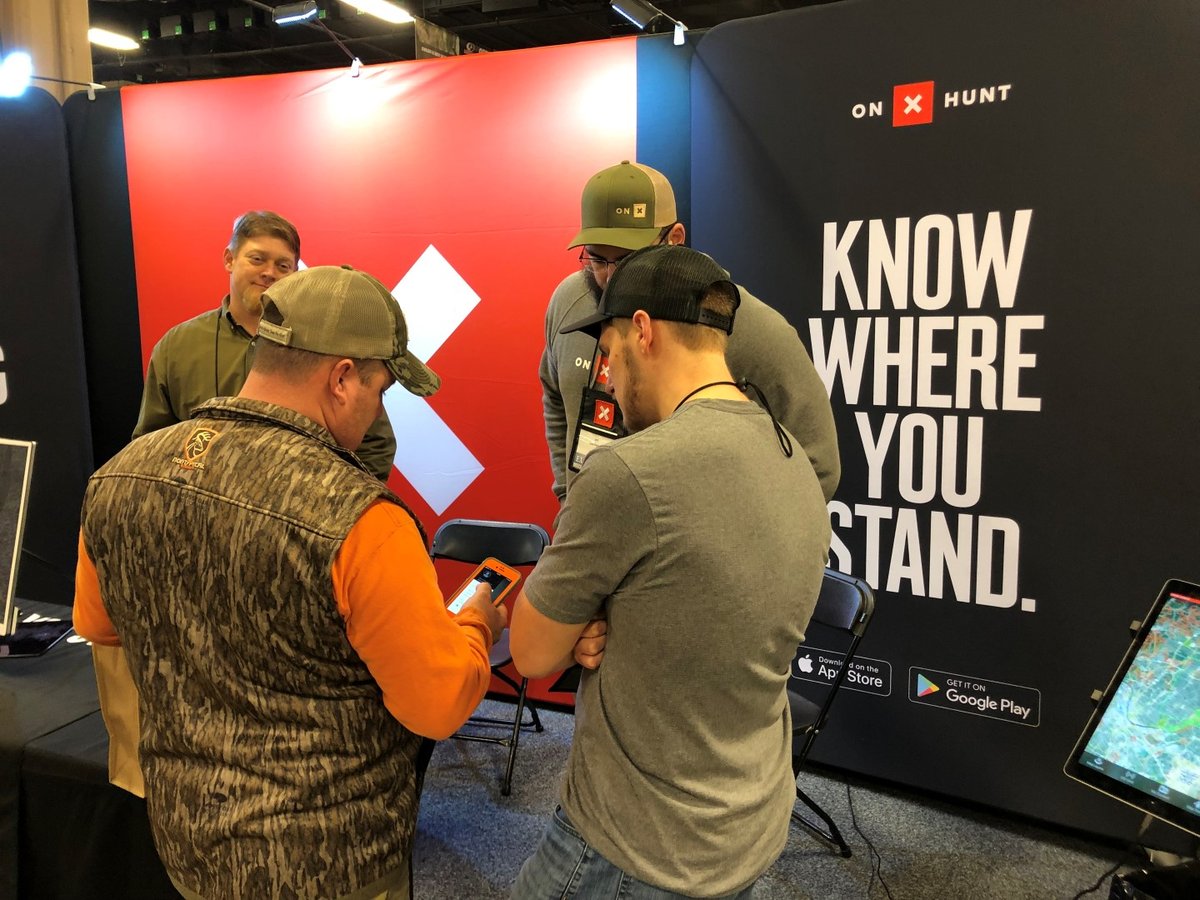 Know where you stand with onX
Montana Decoys Wiley Tom Decoy
The newest offering from Montana Decoy is the Wiley Tom strutting decoy. It was designed for the turkey hunter that enjoys the reaping style of decoying turkeys. The beauty of this decoy is its lightweight design, making it incredibly portable compared to other strutter decoys. The Wiley Tom allows you to use your tail and wing feathers for added realism without sacrificing portability. The decoy can fold with or without your feathers in place for extra protection. You can use it hand-held or stake it to the ground. It truly is a versatile strutting decoy.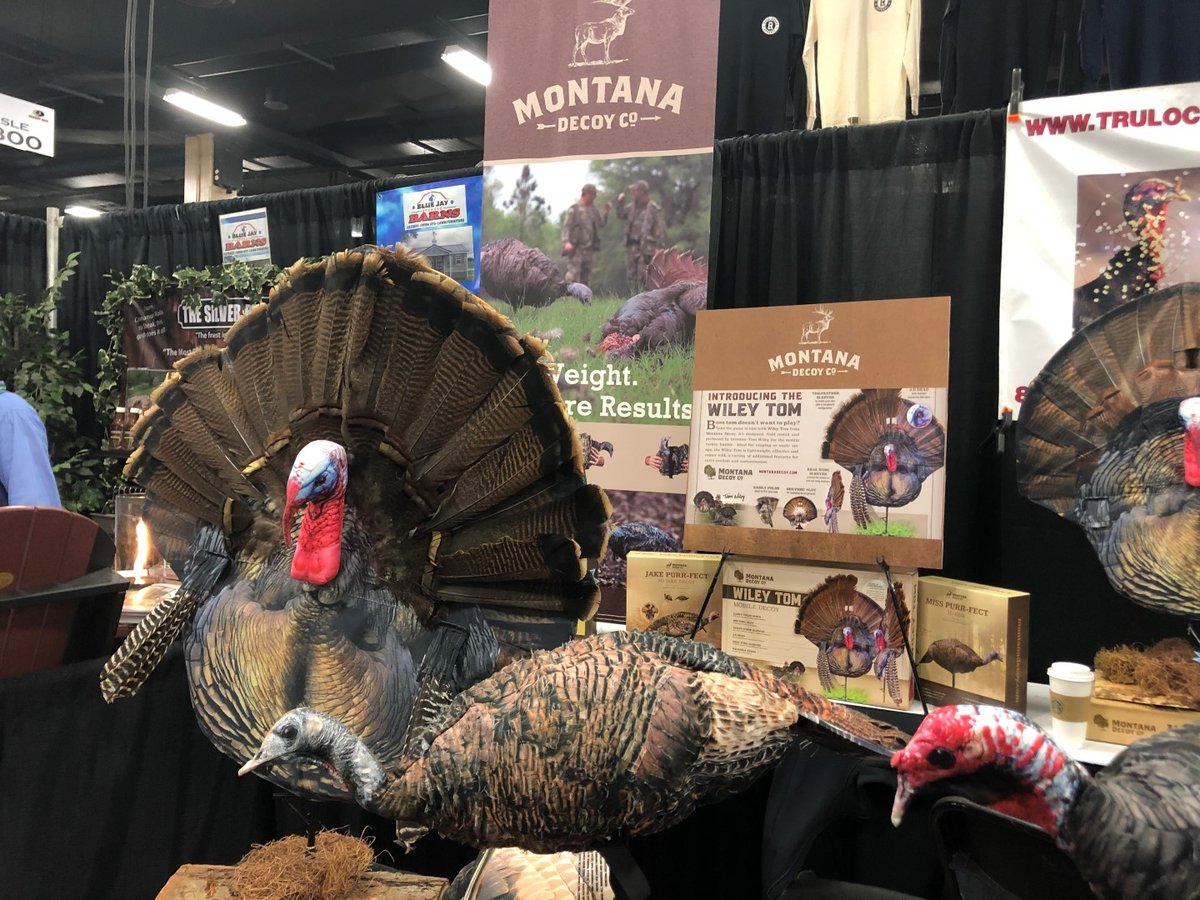 The new Wiley Tom decoy is built to be lightweight, life-like and portable
Primos Foggy Bottom Snuff Tube Call
Primos re-introduces its old-school Snuff Tube Call for 2019. It's back by popular demand! The call comes in the popular Mossy Oak Original Bottomland camo pattern. It's one of the most versatile turkeys calls you'll ever find, with the ability to reproduce a medley of turkey sounds, including clucks, cuts, yelps, and gobbles. The call design pairs the molded tube and reed to ensure a perfect fit and reed tension for making all the sounds you want to mimic in the spring turkey woods.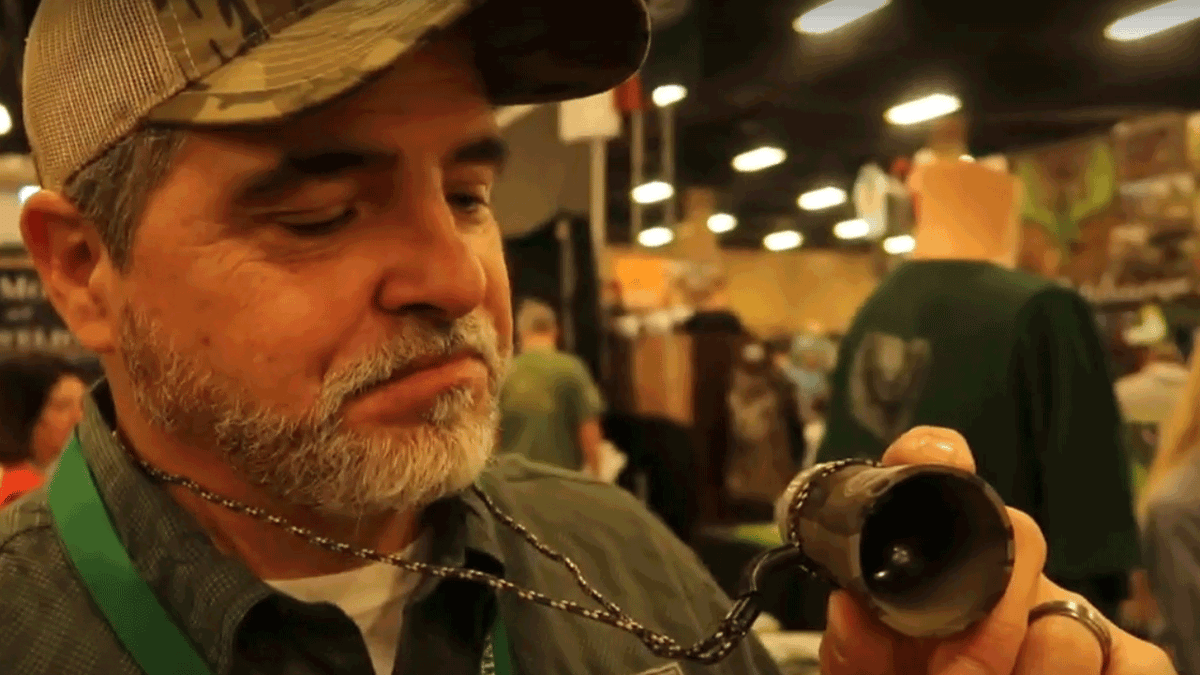 Primos is bringing back a classic with the Foggy Bottom Snuff Tube turkey call
Banded Turkey Vest
This turkey vest from Banded is built tough featuring a rip-stop polyester design for abrasion resistance. Military-grade straps are built-in for added strength and comfort. It has an easy access pull-up memory foam seat to keep you comfortable on long sits as you wait out your bird. Ample pockets allow you to keep all your calls and gear organized and within reach. Best yet, the vest weighs just 2.5 pounds.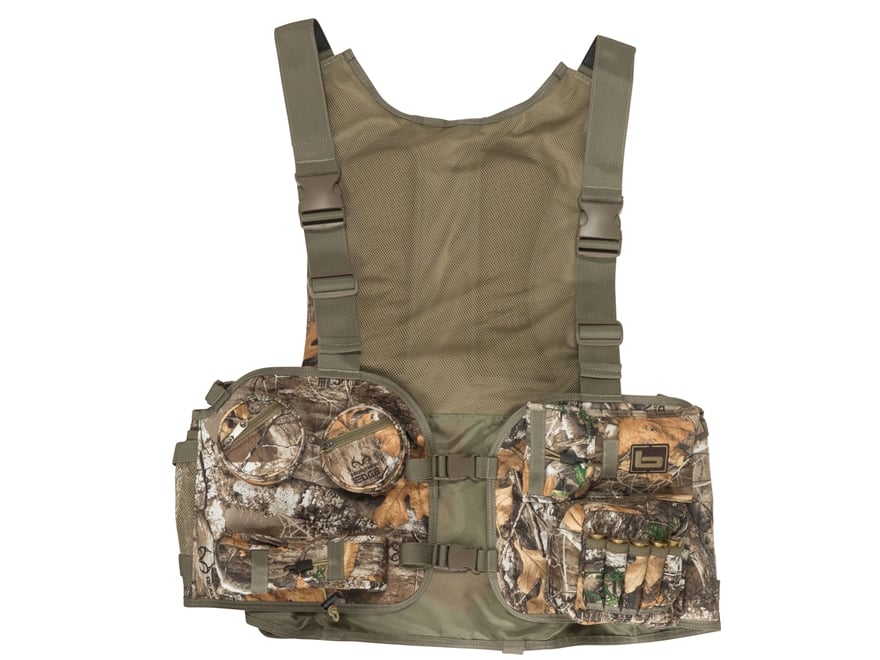 The Banded Turkey Vest is built tough, comfortable and lightweight
Be sure to give the items mentioned above a look this season as you prepare to hit the woods in pursuit of springtime turkeys. The season will be here before you know it.
Be safe – shoot straight!
About the Author