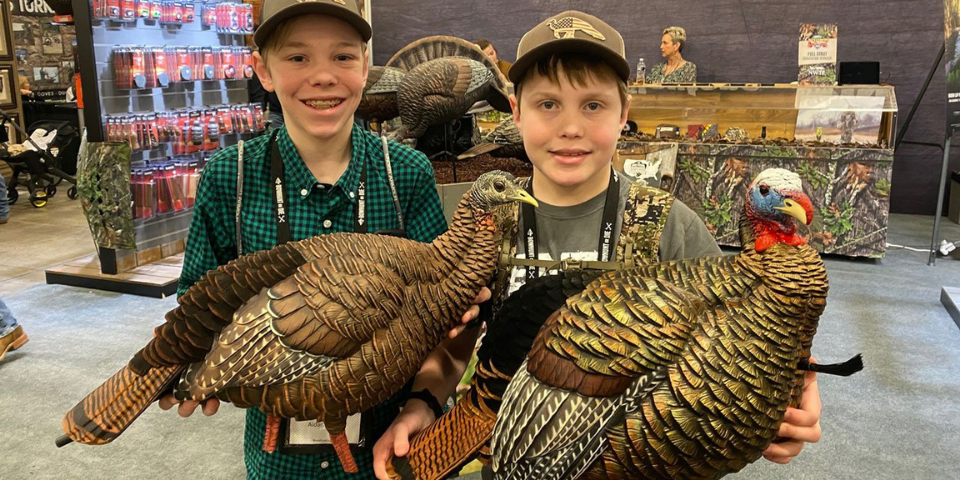 The recent National Wild Turkey Federation (NWTF) Show in Nashville, Tennessee showcased the best of the best in the world of wild turkey and turkey hunting. We took a few days to walk the aisles and lay hands on lots of great gear for the upcoming spring turkey season. We saw all the latest in calls, decoys, apparel, and gear for turkey hunters. Here's a look at our top picks for Best Turkey Gear for 2020.
Mossberg 500 .410 Turkey Gun
One of the hottest topics among turkey hunters these days is the use of smaller bore shotguns for turkey hunting. The .410 is making quite the comeback and is quickly carving out its place as the choice gun for turkey hunters looking to up the challenge during the spring season.
Mossberg led the charge with the introduction of the Mossberg 500 .410 Turkey gun in 2019. Now for 2020, they've made a great gun even better with the new and improved .410 turkey gun. The gun is chambered to 3", with a vent rib and a 5 + 1 capacity. But the best part of this new gun is its shorter, 24" turkey barrel and screw-in turkey choke. This gun will be tough to beat when it comes to ultra-light run-n-gun turkey hunting. The suggested retail price of this new gun is $515.

One of the hottest guns of the year for turkey hunters is the new Mossberg 500 .410 Turkey Gun.
Higdon TruBreeder
Higdon decoys are some of the most lifelike decoys on the market. The company continues to expand its turkey line for 2020 with the introduction of its Higdon TruBreeder and TruFeeder Decoys. As the names imply these decoys are built to present a breeding pair scenario as well as the motion action of a feeding hen. Decoys with motion built-in can mean the difference in punched tags and going home empty-handed. These decoys are sure to be the death of many gobblers this spring. The TruBreeder pair sells for $249.99 and the TruFeeder sells for $199.99.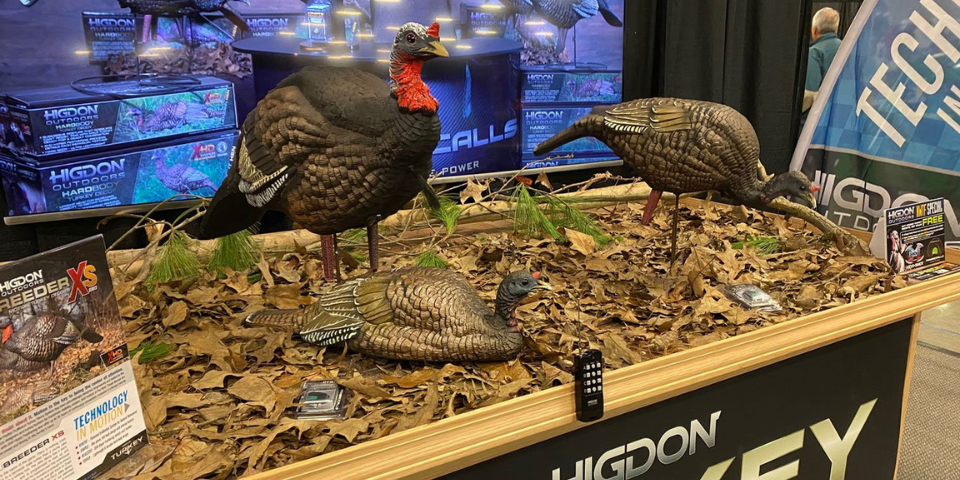 Avian-X HDR Hen
Avian-X builds on their line of realistic turkey decoys with added options for a variety of scenarios with the introduction of the HDR Hen in their Heavy-Duty Realism (HDR) line of turkey decoys. These decoys are blow-molded into reality from hand-carved designs for incredible detail and durability.
The HDR Hen features an upright body with two interchangeable head postures for double the realism and double the customizations. Use the outstretched head for more aggressive setups, or the resting head to signal submissiveness. The HDR Hen sells for $149.99.
Bone Collector Turkey Tool
One of the handiest turkey tools you'll ever come across just might be the new Bone Collector Turkey Tool. The Turkey Tool serves a variety of functions, including the ability to measure spur and beard length, spread your tail fan for photos, and it keep your fan spread out for the drying process.
Say goodbye to having to pin your turkey fan down to the cardboard. It even has a built-in hanger for when the fan is ready to display on the wall. The Bone Collector Turkey Tools sells for $14.99.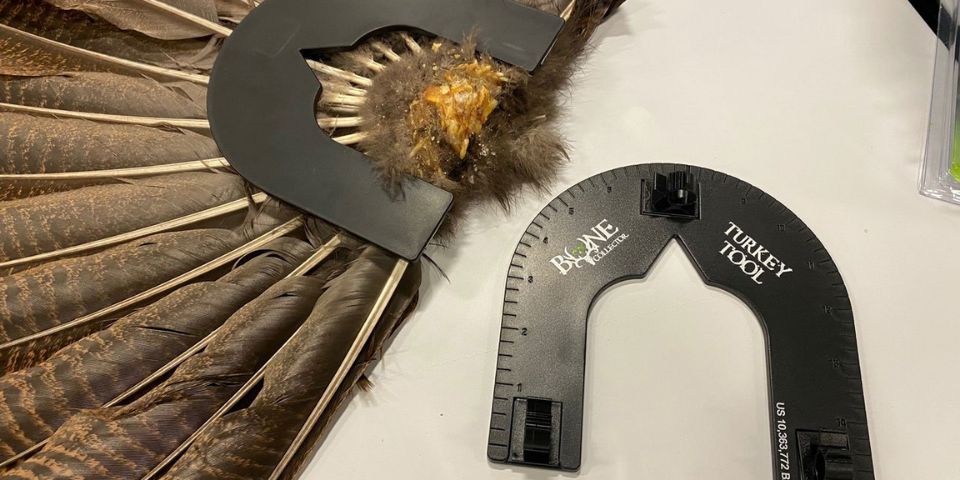 Primos Rivers Cut Pot Call
The crew at Primos has designed one of the most beautiful turkey calls of the year in their new Primos Rivers Cut Pot Call. The call is crafted from the most exotic woods, detailed with intricate engraving, and finished with a premium glass surface. The call is nearly too nice to tote to the woods, but its rich, hardwood turkey sounds will no doubt make you think twice on whether to keep it on the shelf in your mancave, or in the top pocket of your turkey vest.
Originally designed for Wilbur Rivers Primos, the call comes with two strikers, each chosen to create a distinct tone. Both strikers hold a cut knurled guide made for the perfect finger placement while calling. Due to the rarity of these exotic woods, the River's Cut Pot Call will only be available for a limited time. This limited edition call sells for $112.99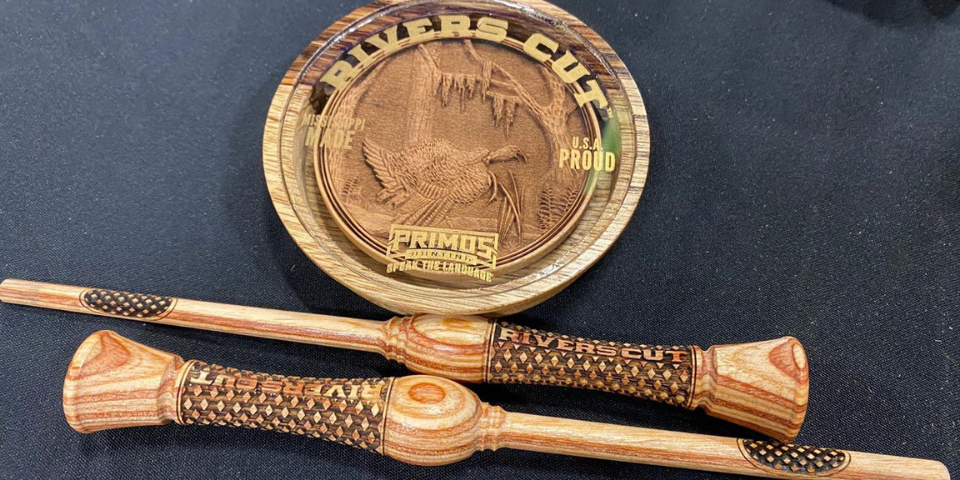 LaCrosse Alpha Agility Mossy Oak Greenleaf
Vintage camo on guns, gear and boots is one of the more popular trends in the hunting industry these days. That's why LaCrosse Footwear made the move to deliver their super-comfortable Alpha Agility boot in the Mossy Oak Greenleaf camo pattern for 2020. It looks great, feels incredible on your feet, and will keep you high and dry this spring, no matter where your hunt takes you. The Alpha Agility is priced at $130.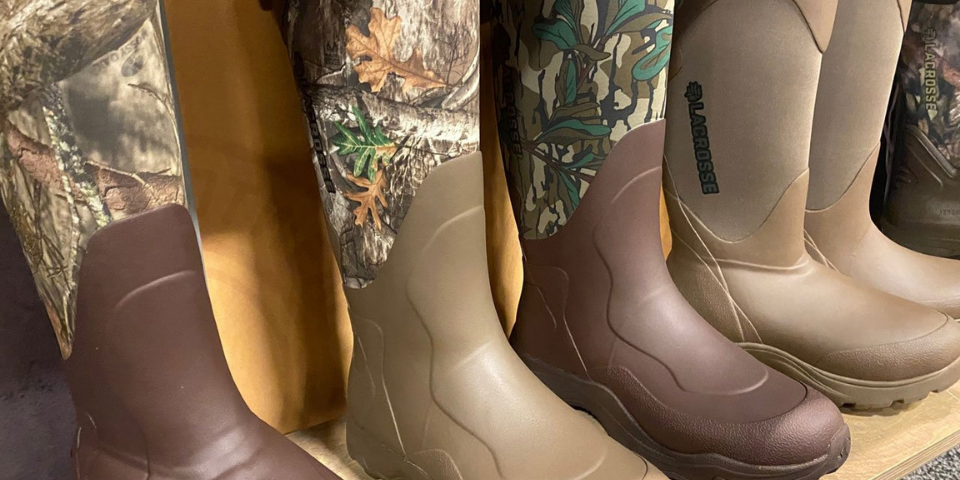 Memories of Spring Book by Ron Jolly
Stepping beyond the gear and gadgets, we found the all-new Memories of Spring book by Ron Jolly. In the book, Jolly shares a lifetime of turkey hunting memories and words of wisdom. Ron and his wife, Tes, have been telling the story of the wild turkey and turkey hunting for a lot of years. They do it like nobody else. This new book is a testimony to their passion for all things wild turkey. The book is available on Amazon for $25.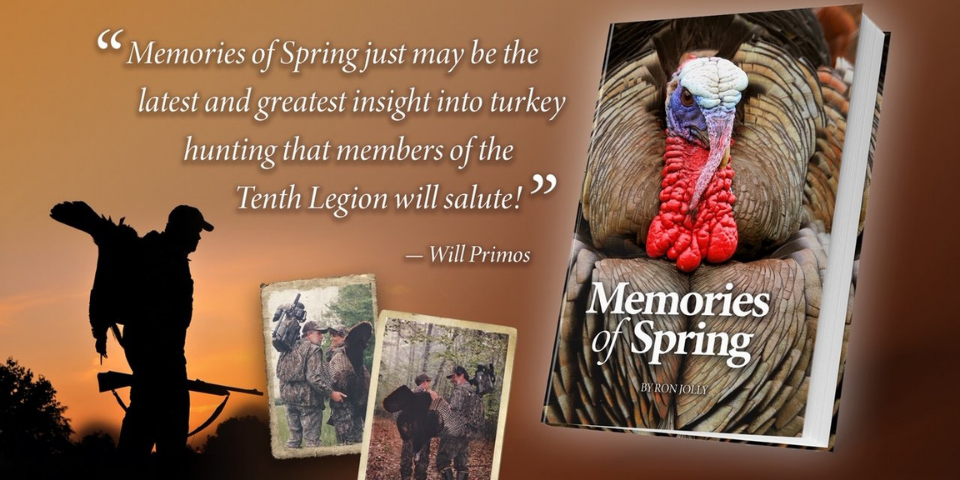 Power Calls Fuel CTi
Looking to change up your calling sounds with a unique sound? The Power Calls Fuel CTi pot call just might be the change you're looking for with its impressive ability for long-range reach, as well as soft, sweet sounds for close encounters calling. It's the world's first carbon fiber friction call with a titanium surface. The call features a high-frequency sound for maximum volume and reach, as well as the ability to get soft and subtle. It easily produces yelps, cuts, purrs and kee-kee runs. The Fuel CTi call is priced at $199.99.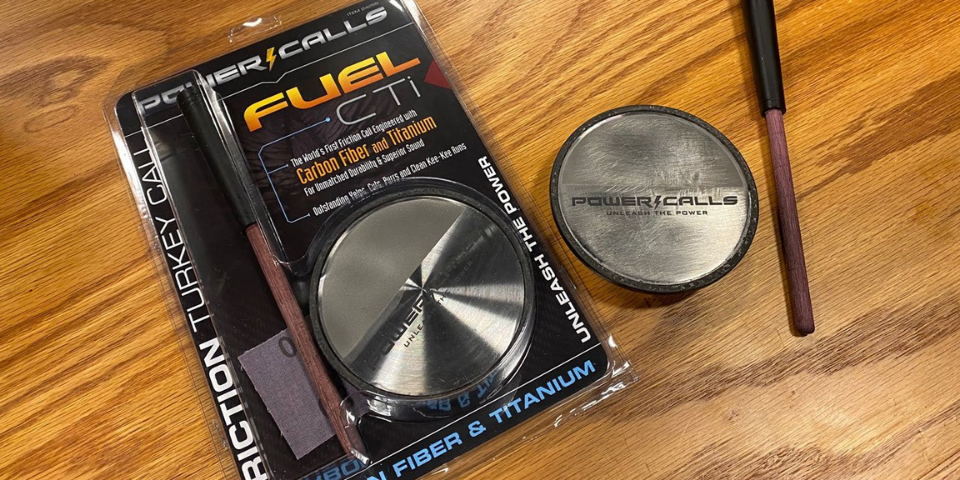 Pack Rabbit Elite Turkey Hunter Vest/Chair
If you're looking for a new turkey vest this spring, be sure to check out the Pack Rabbit Elite Turkey Hunter Vest. It's like nothing you've seen before. It's a comfortable turkey gear hauler built on a frame that easily converts into a comfortable chair.
It's a quick and easy setup that allows you to run-n-gun like never before. At 3400 cu-in. it has plenty of room for all your calls, decoys, and gear. The built-in chair keeps you high, dry, and comfortable for long sits as you wait out your bird. Prices on this system range from $119.99 – $259.99.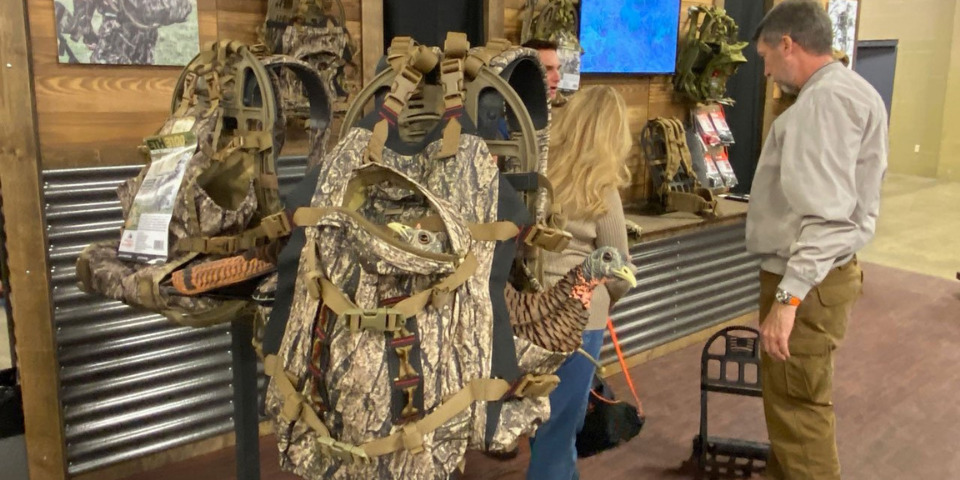 Federal TSS Turkey Loads
The TSS turkey shotshell load has truly changed the game for turkey hunters with deadly knockdown power at extended distances. TSS loads allow hunters to shoot turkeys with a 20 gauge and even .410 bore at distances only achieved by the 12 gauge in the past. Federal has hunters covered with their Heavyweight TSS and 3rd Degree TSS loads in ample options, including 12 gauge, 20 gauge, and .410. Prices range from $24.99 - $55.99.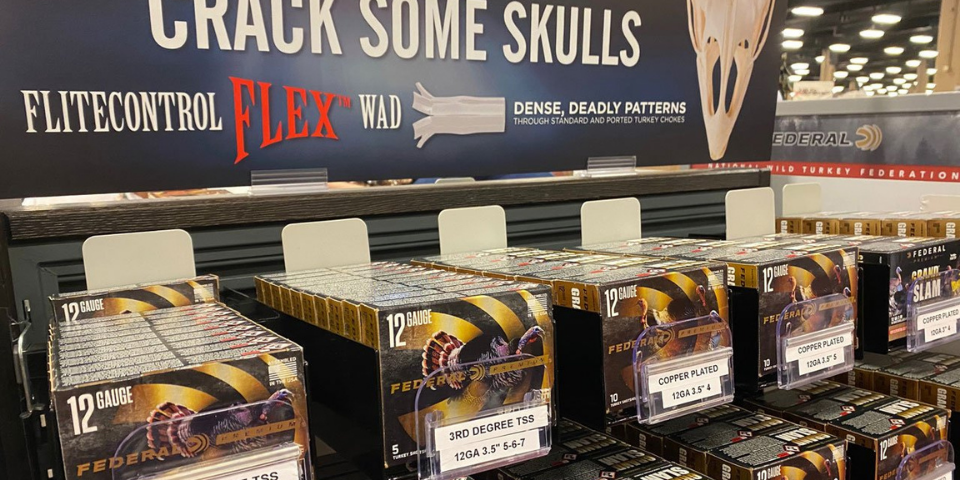 Best Turkey Gear for 2020
Whether you're looking for a new turkey gun, or smaller gadgets and gear, the items mentioned above are to help you take your turkey hunting game to next level this spring. Be safe, and shoot straight!
About the Author