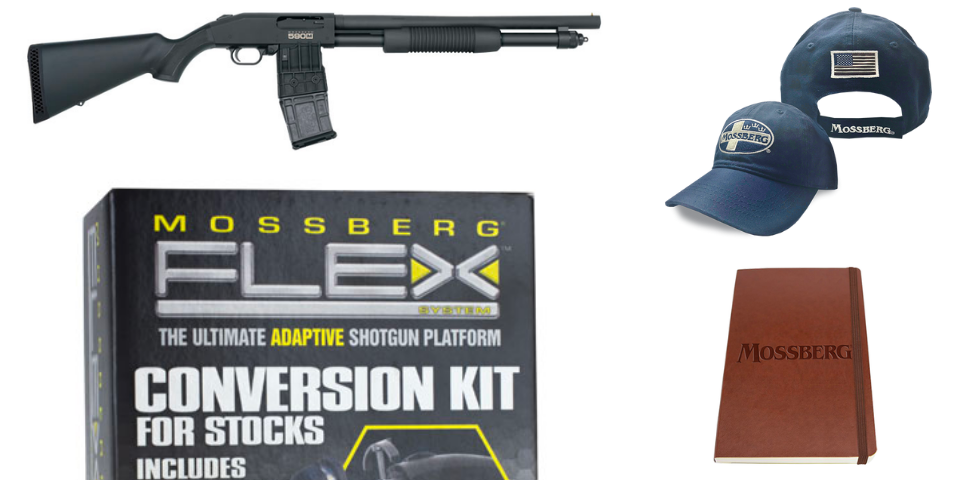 Father's Day is right around the corner, and Mossberg is here to help! We've rounded up some of our favorite apparel, gear, accessories, and more to help make your Father's Day shopping simple.
Dad will want to show his Mossberg pride with the Black Full-Zip Jacket. This jacket features the Mossberg embroidered logo on the left chest area. Shop now!
Dads love to flex (to embarrass their kids), so help dad FLEX his Mossberg this year with an easy-to-use FLEX Conversion Kit. Convert your existing 12-Gauge 500, 590, 590A1, or Maverick 88 shotgun to a FLEX Pistol Grip Security model and gain the convenience of quick-change FLEX TLS-enabled components. This set includes the stock adapter and FLEX pistol grip. Also available in 20 Gauge. Shop now!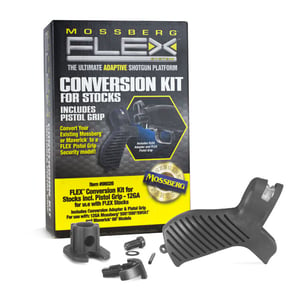 Dads often pride themselves on being prepared, so make sure your dad is ready for his next round with this Shotgun Bandolier. Over-the-shoulder design, adjustable from 48" to 58" with reinforced cartridge loops and heavy-duty webbing. It holds up to 45 shells, 12 or 20 Gauge. Shop now!
While dad's in the field or at the range, this Brothers Leather Supply Co. softback leather journal is ideal for recording weather conditions, sight adjustments, and ammo usage. The front is embossed with the Mossberg logo and includes 240-lined pages, an internal folder, a ribbon placeholder, and an elastic band to secure it shut. Shop now!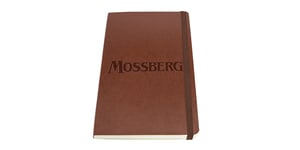 A classic choice for a classic dad. This blue Mossberg cap is comfortable and perfect for everyday wear. Shop now! MVP FLEX RIFLE CASE - BLACK Help dad stay organized on his next trip to the range with this. Shop now!
Made of heavy-duty nylon, the inside features full-length and two half-length detachable velcro pouches for FLEX components. The two outside zipped pockets are perfect for storing smaller gear. Also available in OD Green. Shop now!
IF YOU'RE STILL STUMPED ON WHAT TO GET DAD...
590M® MAG-FED PUMP-ACTION
590M® shotguns and magazines are uniquely designed incorporating stabilizing ribs that engage the magazine directly to the receiver for a sure lock-up. The 590M® Series offers magazine-fed convenience in the legendary Mossberg pump-action tactical platform.

930 HUNTING ALL-PURPOSE FIELD
Rugged reliability and ease of operation make the Mossberg 930 the shotgun of choice in duck blinds, deer camps, turkey woods, and special late-season goose hunts.

About the Author
Mossberg
Founded in 2002 as a subsidiary of Mossberg Corporation and offers a lineup of semi-automatic and bolt action rimfire rifles as well as over-under and semi-auto shotguns.
See all articles by this author